2022 Roof of Africa: Swollen rivers and close finish on day two – Wade Young leads
Drama on day two of the 2022 Roof of Africa Hard Enduro as swollen rivers play a huge part and Wade Young claims a close finish from Manuel Lettenbichler and Travis Teasdale – Young leads overall with one day to go.
After heavy overnight rain, the organisers of the "Mother of Hard Enduro" adjusted routes to limit, where possible, swollen and impassable mountain rivers. Depending on the class, that meant day two routes were shortened by between 50km and 90km but it was still a tough day for riders avoiding water-logged bikes.
That included the Gold Class riders who also had their share of drama even at the first major river crossing. First to arrive, Hard Enduro World Champion Mani Lettenbichler was the first to drown his factory KTM, which left him draining the water on the riverbank while his rivals rode on past.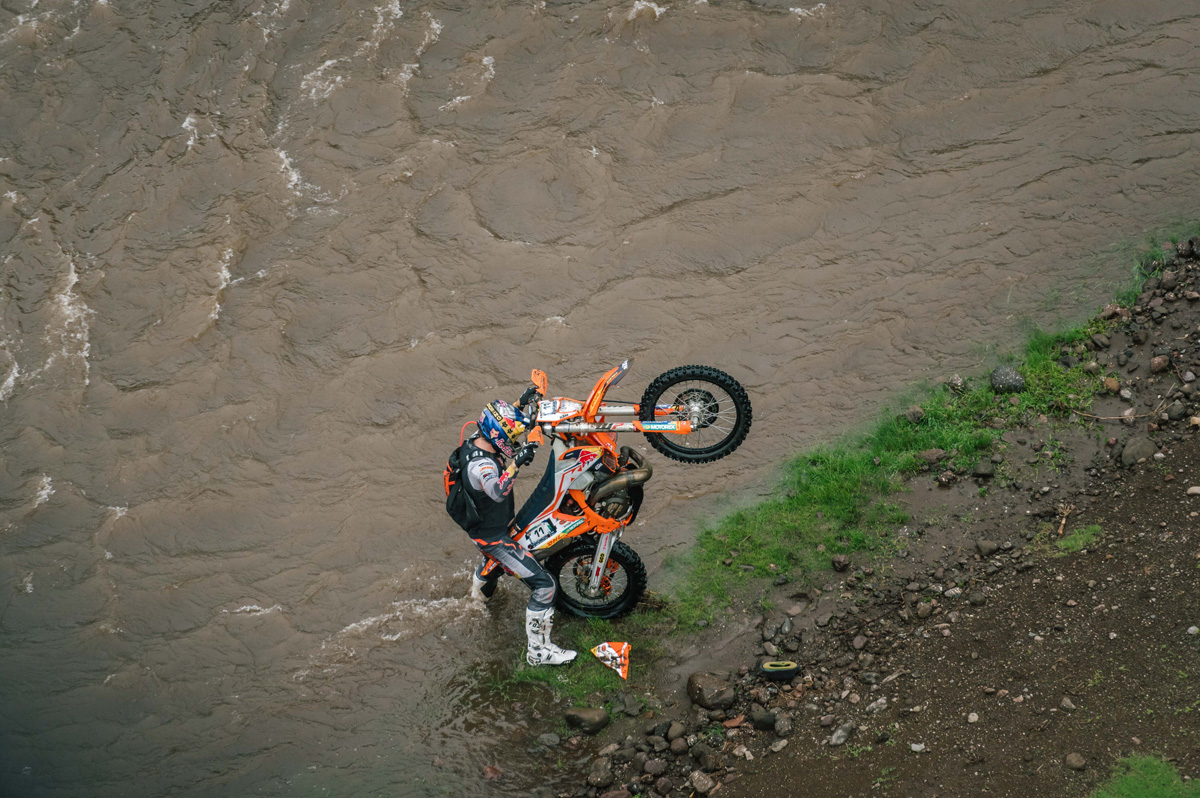 Once going, Lettenbichler was on the gas by all accounts and caught the leading riders before the revised finish line at the DSP. On one of the final downhills, Wade Young pulled a slight advantage over Lettenbichler and Travis Teasdale and the pair weren't giving an inch in the run to the line...
Wade aiming for victory No.7
Young it was though who put his Sherco over the line first for the first full stage win and the overall lead by two minutes with one day remaining. FIM Hard Enduro World Champion Lettenbichler is only two minutes behind and just a single second separating the German rider from SA Extreme Enduro Champion, Teasdale in third.
Enduro21 doesn't currently have published results, we'll update the story when we get them.
The first Silver Class rider to cross the line, Austin Stuart, has built a commanding lead of some 23 minutes over second-placed Daniel Schröder with Schroder's teammate Luke Walker completing the top three.
Tate Ströh currently leads the Bronze Class from Stiaan Potgieter 16 minutes behind and Corbin Pape a further seven minutes back.
"Having seen the state of the river crossings on the original route for today, I erred on the side of caution and made some last-minute adjustments to the routes," explained Charan Moore, Roof Race Director and Founder of Live Lesotho. "We wanted to make sure that we stayed true to the spirit of the Roof, kept all the riders safe, and still gave the fans the Enduro action they've come to expect," he added.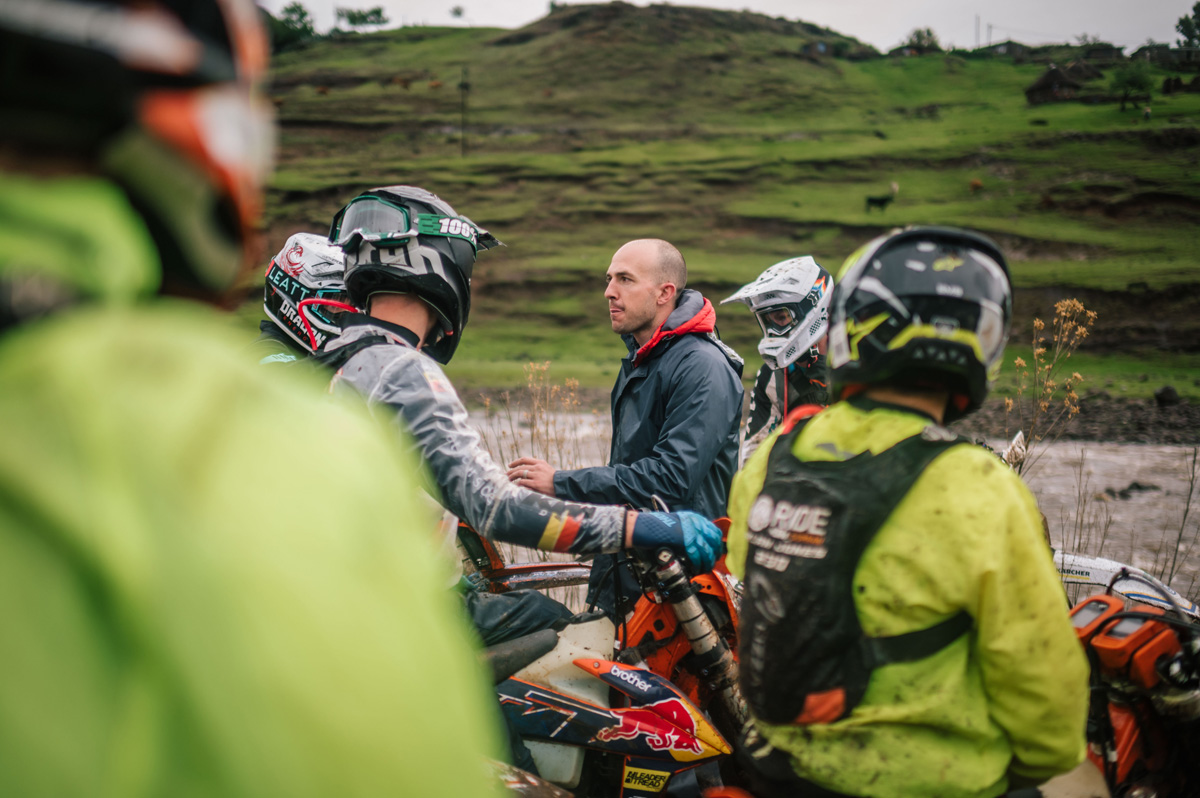 Moore went on to confirm the final day will be a short, steep route, with plenty of no holds barred ascending and descending to determine the Gold Class podium and crown the 2022 King of the Maloti Mountains.
More information: www.roofofafrica.co.ls
Photo Credit: ZCMC