2022 Roof of Africa results: Seventh win for Wade Young ahead of Lettenbichler
Results from the final day at the 2022 Roof of Africa Hard Enduro where Wade Young has taken a remarkable fifth victory in a row, seventh in total – the Sherco rider stands above Mani Lettenbichler and Travis Teasedale on the podium.
As the overnight leader in the Gold Class, defending Roof champion Wade Young put his Sherco in the lead from the start today, day three of Africa's biggest Hard Enduro race. The now seven times champion (yes seven) was pushed hard all the way by Mani Lettenbichler and Travis Teasdale who were each battling for the podium.
With heavy overnight rain once again necessitating a change of route due to swollen rivers, conditions were much better than the previous day, with riders able to adopt a more flowing style as the route dried out slightly in the sunshine (and with a few less drowned bikes!).
In Wade's own words, he went out 'hot' and tried to ride as smoothly as possible, maintaining an intense pace without mistakes leaving his rivals no option but to push hard, and take chances on the unforgiving terrain.
By halfway Wade was in the kind of invincible form we've not only seen at the roof but witnessed at events like Romaniacs. Just after the section named Soldiers Way he had pulled a 4:30 minute lead and victory was done and dusted.
With seven Roof wins under his belt, Wade is now just two wins away from equalling the all-time record held by Alfie Cox, whose last victory came in 2001.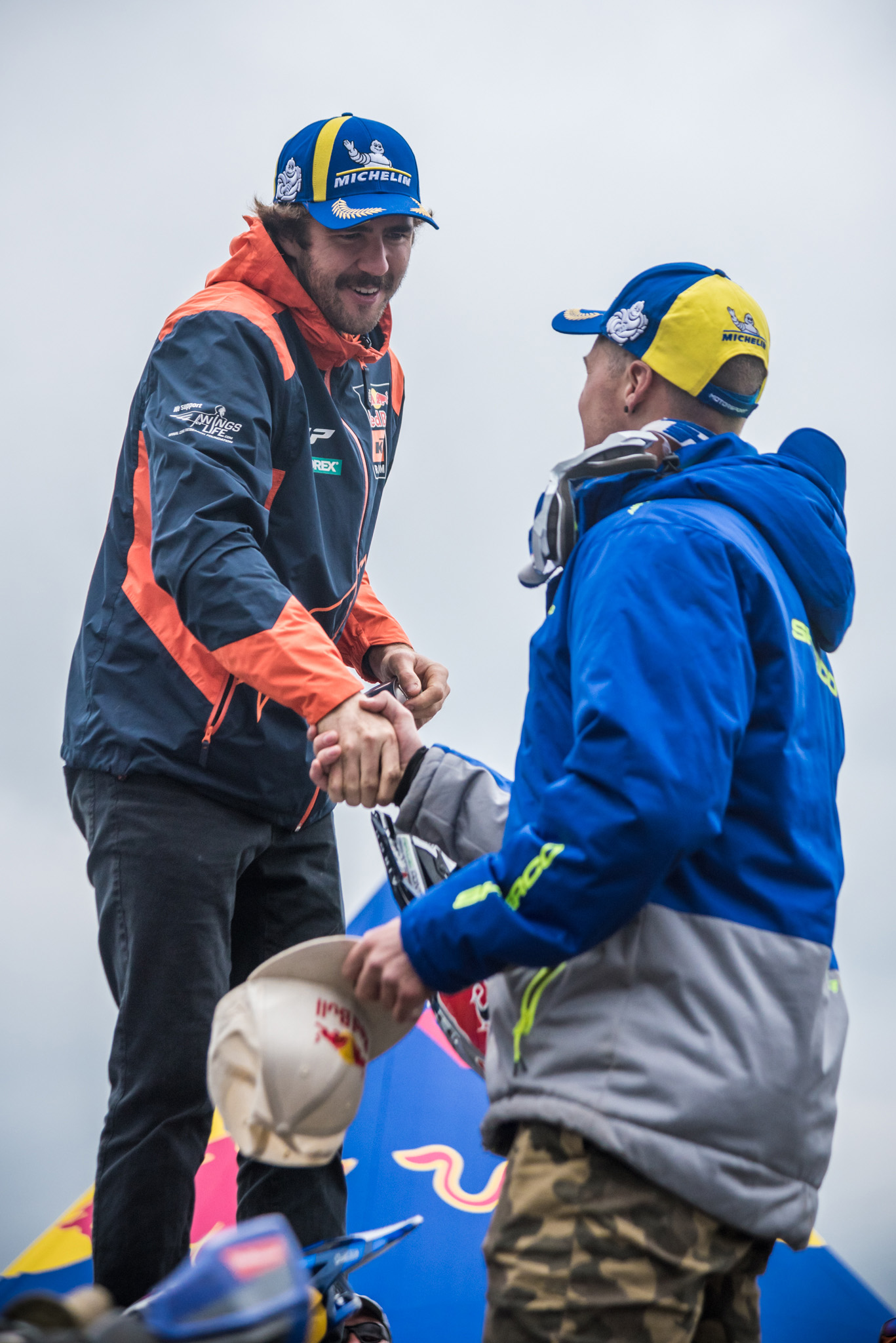 Challenging GPS-only race
Mani clawed some of that back to just over 2:24 minutes by the finish but was happy with his second place result in only his second time at this event. Mani had pushed hard in the morning to stay with Wade but conceded navigation was a challenge for riders like him who are not used to the Roof's race format of pure GPS routes with limited marking.
"With so many bushes and so many different paths to choose from, reading the terrain around you becomes so important and I've definitely learnt a lot for next time." Explained Lettenbichler who now has an advantage over some of his HEWC rivals who will arrive here in 12 month's time for the final round of the World Champiuonship.
This year's Roof of Africa podium featured not only the seven-time winner but the 2022 FIM Hard Enduro World Champion and 2022 SA Extreme Enduro Champion Travis Teasedale.
2022 Roof of Africa gold class results: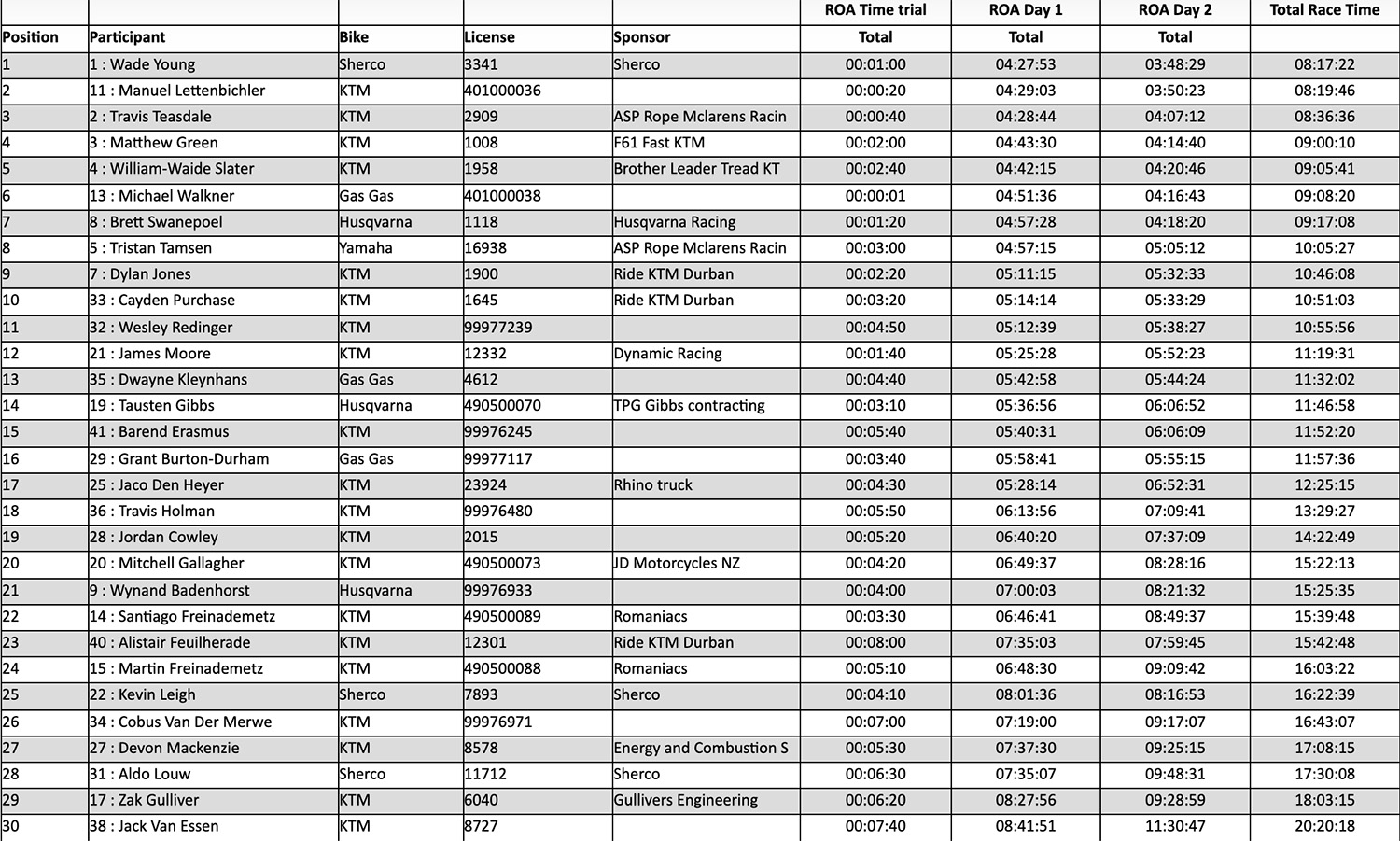 "The Maloti Mountain weather presented us with some serious logistical challenges this year – even more so than usual," commented Charan Moore, Roof Race Director and Founder of Live Lesotho. "We're therefore especially proud that we were able to deliver another classic edition of the Roof, and that we could provide a rewarding challenge for everyone from the world's top Enduro riders to the weekend warriors in the Iron Class."
Silver class win for Luke Walker
Once again, it was the riders in the Silver Class who had the longest day in the saddle, and this is where perhaps the greatest upset happened. Overnight leader Austin Stuart (Orange County KTM) saw his 25-minute lead whittled away due to technical difficulties, leaving the way open for a trio of young Durban riders to occupy the podium.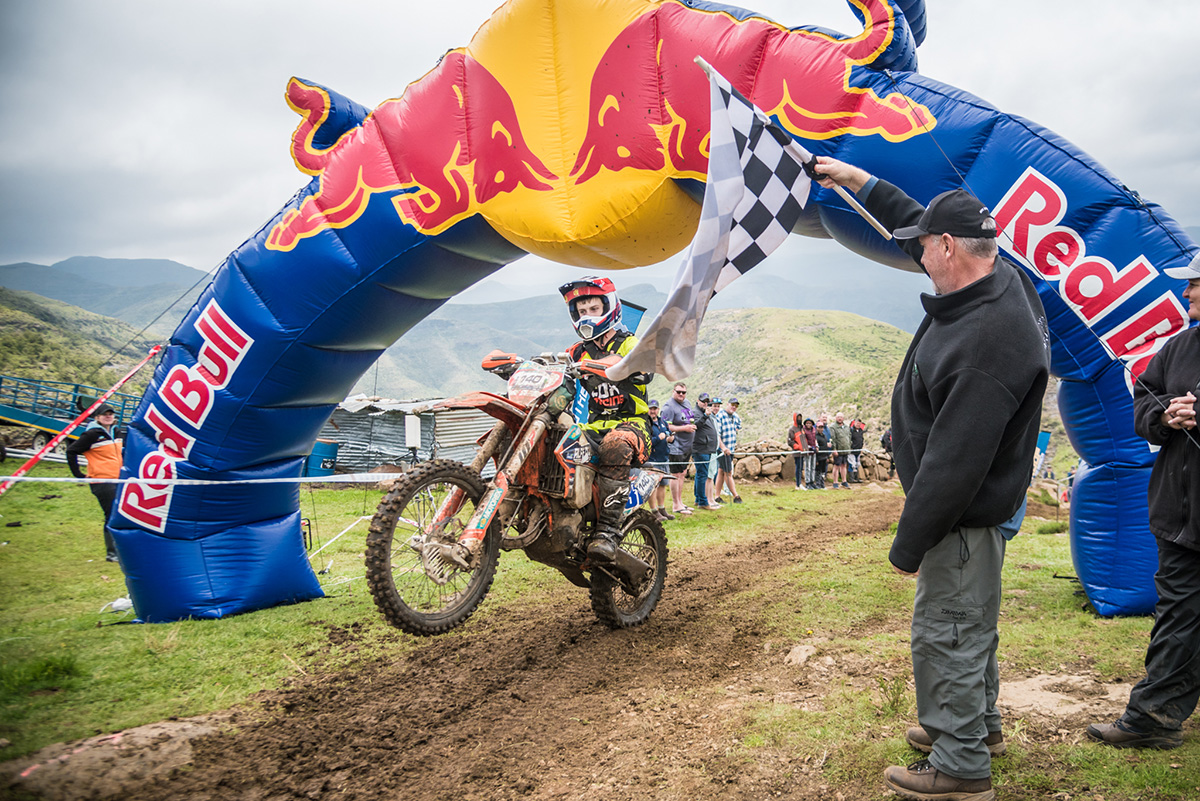 Luke Walker (Motorex Alfie Cox KTM) and 16-year-old prodigy Thomas Scales (Ride KTM Durban) both passed Walker's teammate Daniel Schröder, with Walker's winning time being 9h32:27 across the three days of the Roof.
The battle for the Bronze Class honours was hard-fought to the end, with Tate Ströh ultimately emerging victorious on one of just four Yamahas in the finishing field of 200 bikes. His winning margin was just over 22 minutes from Stiaan Potgieter (KTM), and Stefan Tolmay (also KTM) in third.
Meanwhile, riders in the Iron Class completed the full route for Day 2 with the winner being Tom Classen (KTM) who led from start to finish. He was joined on the podium by Pieter Kritzinger in second and Jack Brotherton in third, both also on KTM bikes.
More information and full results: https://roofofafrica.co.ls//
Photo Credit: Black Rock Studio