AMA Extreme Enduro: Webb wins "more difficult than Erzberg" Tough Like RORR
Round four of the 2021 AMA Extreme (East) Enduro Championship proved to be as tough as they come with Sherco USA's Cody Webb taking his second win at the Pennsylvania event and heading just three finishers to the chequered flag.
"More difficult than Erzberg", "like Romaniacs", "the hardest enduro I have ever done" – when riders like Cody Webb, Keith Curtis and Taylor Robert say things like that about a hard enduro, you know it was a tough one. The 2021 Tough Like RORR most definitely lived up to its name with three from over 300 riders entered completing the epic course.
The two-day format at TLR saw riders taking on two qualifier races on Saturday to establish the starting order for Sunday's main event.
Moto one kicked off with riders in entry order which put the cats (pro riders) among the pigeons on start rows. Ryder Leblond set the pace, not for the first time this season in the qualifiers, to finish in front of Taylor Robert, Jordan Ashburn with championship protagonists Webb fourth ahead of Colton Haaker and Trystan Hart in sixth.
Rain fell just before moto two which again saw Ryder Leblond out front ahead this time of Webb who then fell foul of a dislodged fuel line. Hart took advantage for a better result of second ahead of his KTM teammate Robert, Ashburn and Haaker with Webb eventually finishing sixth.
Two laps, five hours, away you go…
Sunday's main event, which combined the previous day's loops plus additional sections, was already stacking up to be hard enough when rain again fell just prior to the start.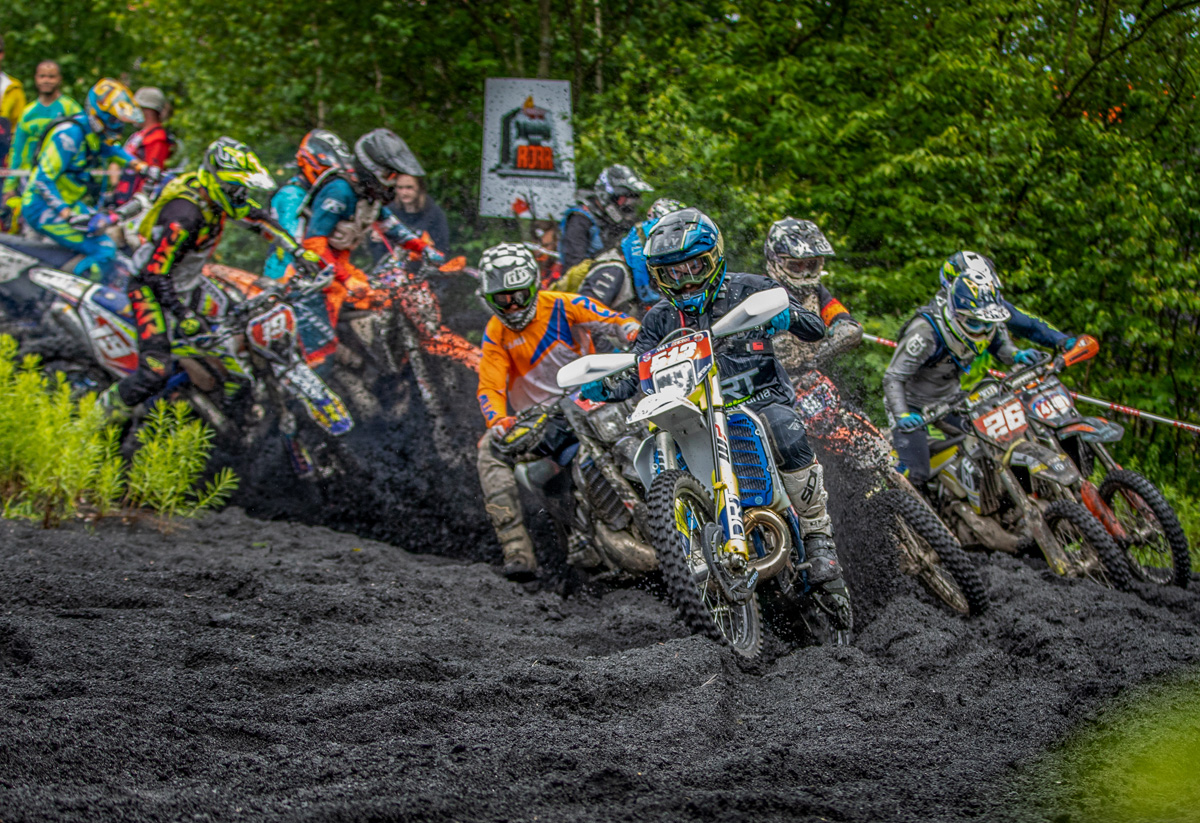 Cody Webb, Trystan Hart and Colton Haaker would battle early, before Webb and Hart began to distance themselves from the field part way through lap one. The leading pair traded the first place for a while but when Webb got out front around the halfway point of the first loop, he never let go. Webb's lead then grew as the race progressed for an eventual almost five-minute gap ahead of Hart.
"The promoters did a great job of trying to beat us down this year." Explained the now two-time Tough Like RORR winner, Cody. "This race may have been more difficult than Erzberg to be honest. Luckily the temperature was about perfect or we would've been falling apart. I did my best to act like a Diesel engine and keep trucking forward.
"I am very happy with my ride and for redeeming myself from the last race. My Sherco was spot on."
"Second it is" for Hart
Trystan Hart was carrying a small injury after the previous weekend but was never quite able to keep the pace of Webb at this one. "It was tough, it was relentless. The track was probably the hardest one in the U.S., I would say.
"Coming into this race I wasn't exactly healthy; I was coming in with a separated shoulder and an infected elbow and luckily the last two days before the race I had some rapid healing going on and it got a lot better in two days.
"I ended up being able to push it to the side and try to fight for the win. There were a couple of spots where Cody made some time on me but I saw him maybe three miles from the finish, so he was right there for the taking and I didn't take it. So, second it is."
DRT Husqvarna's Ryder Leblond impressed many with his third-place finish. He battled with Colton but eventually pulled a gap in the second lap and kept a steady pace to finish third, a full 75 minutes adrift of Hart and the final finisher crossing the line just three minutes before the time cut-off.
Haaker timed out but was fourth with Keith Curtis taking his FactoryONE Sherco to fifth, ahead of Logan Bolopue, Jordan Ashburn and Taylor Robert in eighth after taking over 30 minutes to repair a bust radiator hose along the way.
Forsely and Turner show in Women's Elite class
The women's pro purse sponsor at this AMA Extreme Enduro round was Over & Out Moto, an all-female dirt bike camp that happens annually at the same location – we think they got their money's worth!
Sunday morning started early with the women's final along with the LCQ for those that didn't make it straight through to the main. Louise Forsley, Shelby Turner and Rachel Gutish were the three riders to watch with Forsley taking the lead around the mid-point of the race and go on to take the women's trophy ahead of Turner and Gutish.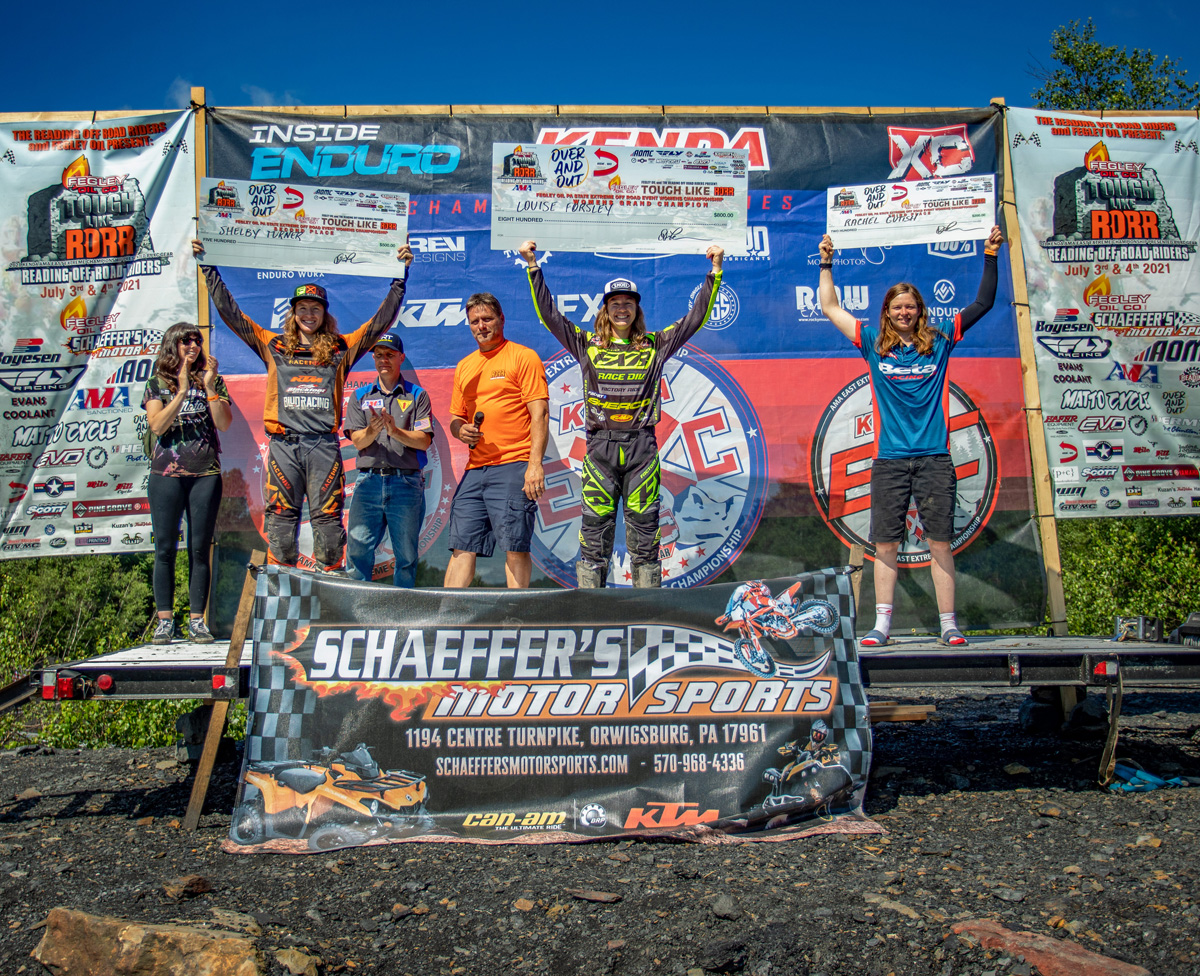 As the two fastest riders, Foresly and Turner also qualified for the main event for the first time and both decided to go for it. On top of their own morning race and with the additional hard sections thrown in, this was a tough call and by their own admission, neither lasted very long – Shelby crashing and dislocating her finger. Either way this was impressive riding.
2021 Tough Like RORR top 20 results: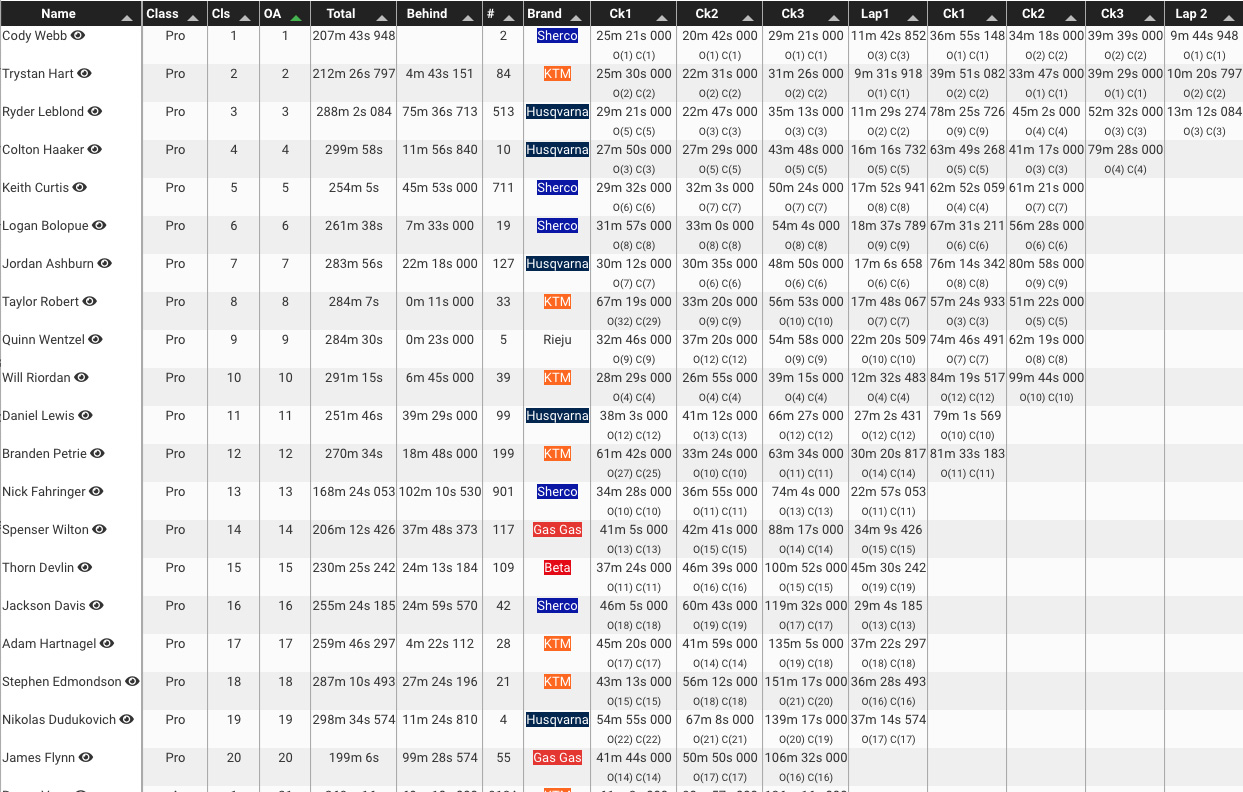 Full results: www.livelaps.com/livelaps/scores/11332
Photo Credit: MJSMotoPhotos