Enduraid 2020: Mario Roman wins French Extreme Enduro
Sherco Factory Racing team lriders Mario Roman and Wade Young dominated the first round of the 2020-2021 Extreme Challenge – the French Extreme Enduro series – with a one-two finish at the Enduraid des Gorges de l'Allier.
The Motorcycle Club des Hauts Plateaux put on what riders labelled an organised and challenging event near Briode in central, Southern France. Beginning with a night prologue on Friday, Mario Roman got his event off to a good start despite not getting the best of jump away from the flag and then knocking his headlight out in a crash shortly after.
The main event on Saturday saw riders face three, 50km laps with the difficulty increasing as the laps progressed. The Sherco riders were the class of the field with Wade and Mario setting the pace in each other's wheel tracks and completing the first lap in less than 1.5 hours. At the end of the second lap Young broke away slightly to come home ahead of Mario by more than a minute.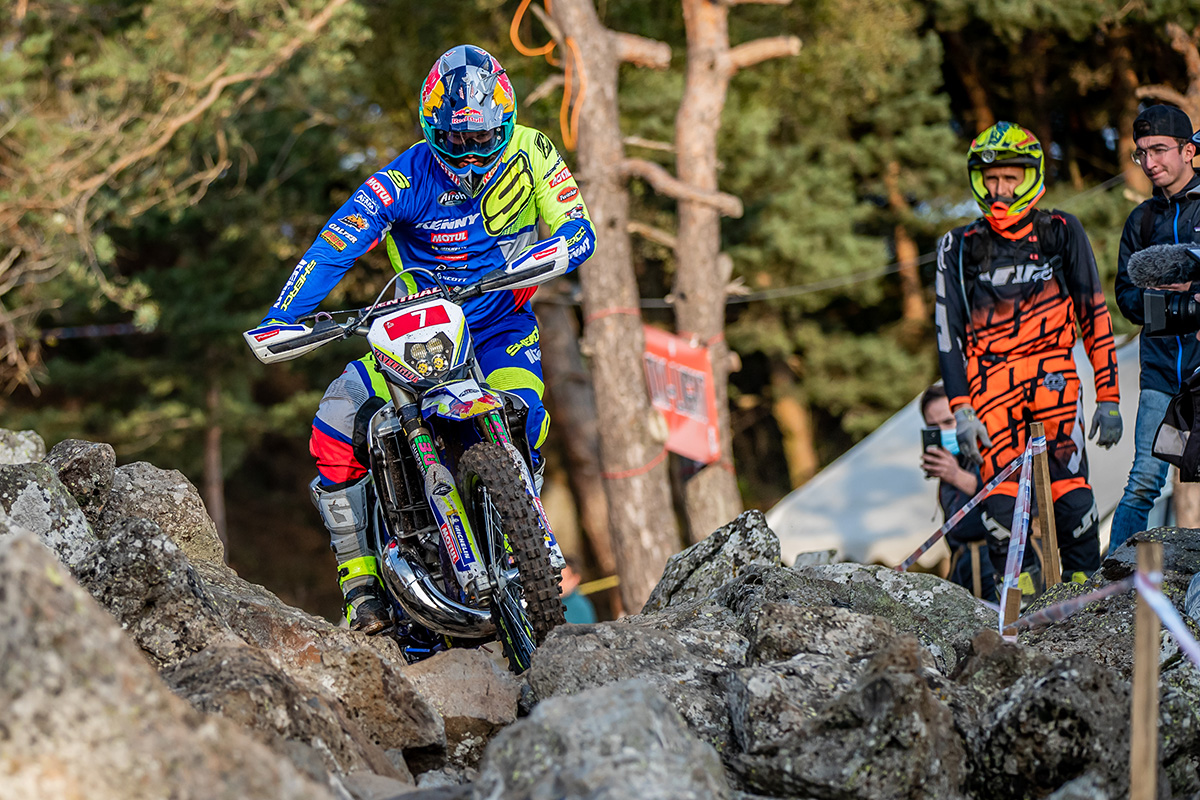 The third and hardest lap saw Mario up his game passing his teammate and opening a gap of his own on a difficult hard hill climb. At the final flag there were just four official finishers with Roman 12 minutes clear of Young and Julien Gauthier almost an hour and a half behind in third.
Physically it was a tough workout in the slippery French woods and Roman says it was great training for the Sherco pairing as they head for the Red Bull Romaniacs (October 27-31).
Enduraid 2020 results: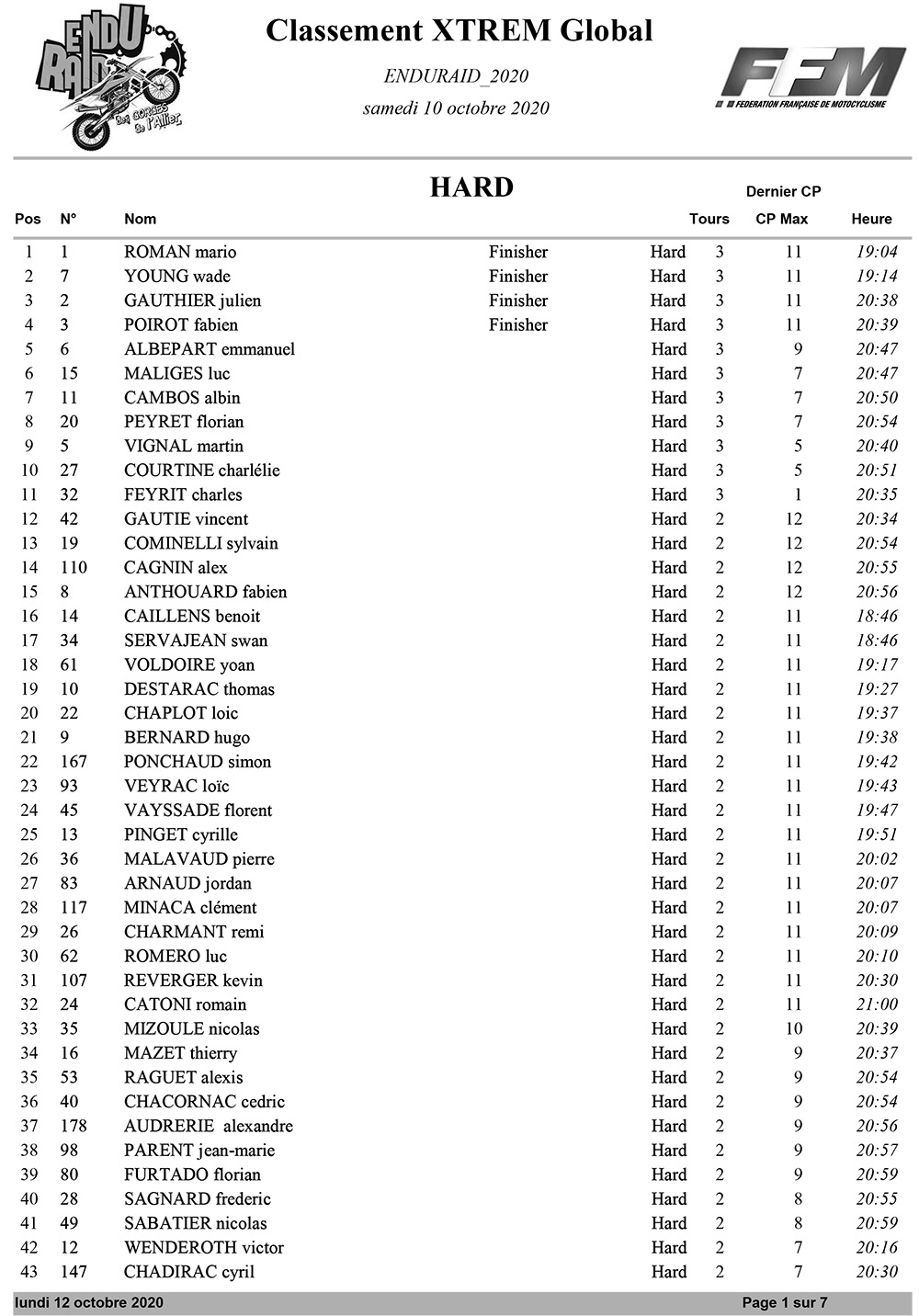 Video highlights from the prologue:
More information on the French Extreme Challenge: www.extremechallenge.fr
Photo Credit: Mastorgne