Red Bull Erzbergrodeo 2021: Rider registration opens October 19
Are you ready to make a date with the Iron Giant? Set June 3-6, 2021 in your calendar if you plan to race the next Red Bull Erzbergrodeo – after the event was cancelled in 2020 due to Coronavirus entries are expected to be in short supply.
As the team behind the event point out, the first "race" at each Red Bull Erzbergrodeo edition traditionally starts in front of a computer screen and getting one of the 1500 entry spots available. Due to the COVID-19 related cancellation of the 2020 edition, the race for entries is expected to be even stronger this year.
Online rider registration opens on October 19, 9:00 CET at www.redbullerzbergrodeo.com
COVID-19 money-back guarantee
With so many races and the broader global picture potentially still affected by the pandemic, organisers of the Red Bull Erzbergrodeo will offer all 2021 competitors a 100% money-back guarantee in the event of a COVID-related cancellation of the event or a travel warning of the highest level when entering Austria.
"If the Red Bull Erzbergrodeo 2021 has to be cancelled by the organizer due to the corona pandemic, every starter will receive the full entry fee without any deductions. If there is a travel warning of the highest level against Austria from the home country of the starter due to the corona pandemic and therefore entry to Austria or the Eisenerz / Erzberg region is not possible or the re-entry into the home country is therefore subject to quarantine the starter will receive the full entry fee without any deductions, in case of cancellation by the starter." Karl Katoch ensures – it's good to know.
Red Bull Erzbergrodeo spectator tickets
Race fans can also book their visitor tickets online for the full four day event experience which includes the MITAS Rocket Ride uphill race, the legendary BLAKLÄDER Iron Road Prologue and finally the Red Bull Erzbergrodeo on Sunday.
Motorex Full Factory Paddock package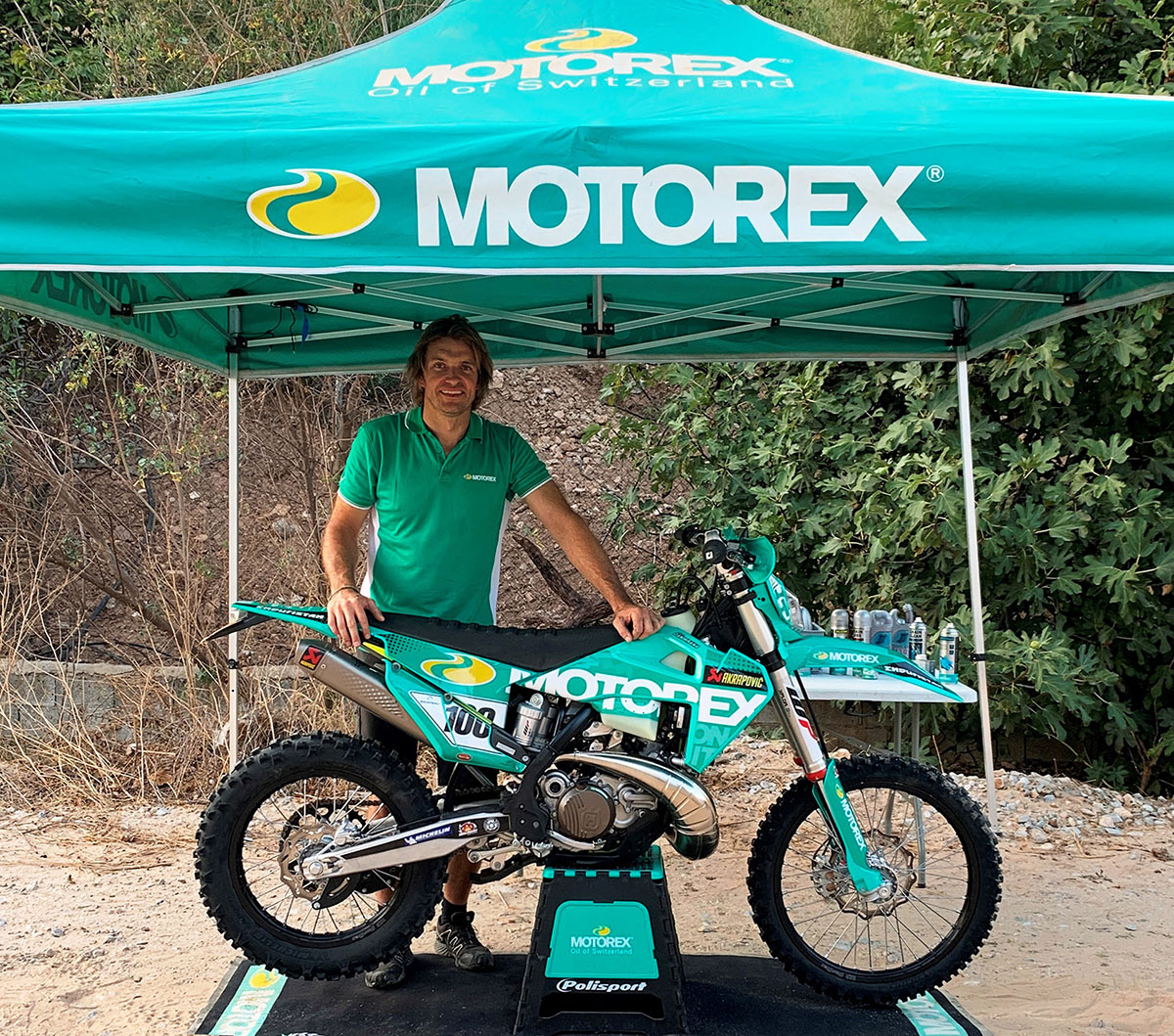 Motorex remains the exclusive lubricant partner of Red Bull Erzbergrodeo and will celebrate three years collaboration with a sensational sweepstake for riders. Each registered competitor has the chance to win an exclusive Motorex Full Factory Paddock package.
Martin Wabnegger from Motorex says the package includes "everything an ambitious motorsports athlete needs to stand out in the paddock" including:
Motorex 3x3 Easy-Up tent
Motorex Racing floor mat
Motorex bike lift
Motorex product package with everything you need to maintain and groom your motorcycle
The eventual winner will receive precious advice for how to prepare his motorcycle for the Erzberg's tough challenges by none less than Motorex brand ambassador, Rally Dakar hero and Red Bull Erzbergrodeo competitor Lyndon Poskitt.
Bring it on.
Photo Credit: Future7Media + Motorex + Arthur Michalek