Start line crash doesn't stop Mario Roman at Spanish Hard Enduro, Rnd2
Despite a start line pile-up at round two of the Spanish Hard Enduro Spanish Cup, Mario Roman again took his Sherco to the top step of the podium and a dominant victory ahead of Teodor Kabakchiev and Josu Artola.
The second round of Spain's new domestic Extreme Enduro series brought together 260 riders on a demanding 14-kilometer route in Arnedo where the Spanish Trial Championship is usually held in the Rioja region.
Despite being involved in a startline pile-up as riders funnelled into the first turn, Roman was again in a class of his own, setting an unattainable pace to finish one lap clear of his rivals.
"It always happens in race starts of this type," Mario explained of the start line incident, "people arrive at a point where there is no room. I was not even involved, but I ended up going down."
"Fortunately I didn't hurt myself too much, just a couple of numb fingers for the first lap. Then I focused on my race and on the lines and although it was difficult to overtake I was able to finish first.
"I want to apologize if any of those overtakes were too aggressive, I was fighting for the victory and perhaps I pushed too much." Added the runaway championship leader.
Kabachiev makes Jarvis team debut
Teodor Kabakchiev has made his first appearance in the Spanish series and debut in the Jarvis Husqvarna Racing Team colours. He too was involved in the crash of the start and subsequently had to repair the damage to his bike went on to finish second in his debut in the Spanish Cup of Hard Enduro.
"It went well in general, but the first lap was a disaster," commented Kabakchiev. "I was involved in the crash at the start, a rider touched my front wheel, I fell and Mario, who was nearby, collided with my motorcycle.
"It was difficult having to overtake so many riders and the track was very bumpy so finding the right line was not easy. It was a good training session for the world championship."
Josu Artola may not be used to hard enduro like this but it did not stop the Husqvarna rider from climbing to the last step of the podium and first place in Senior Cup class.
Women's class win and top 20 overall for Gomez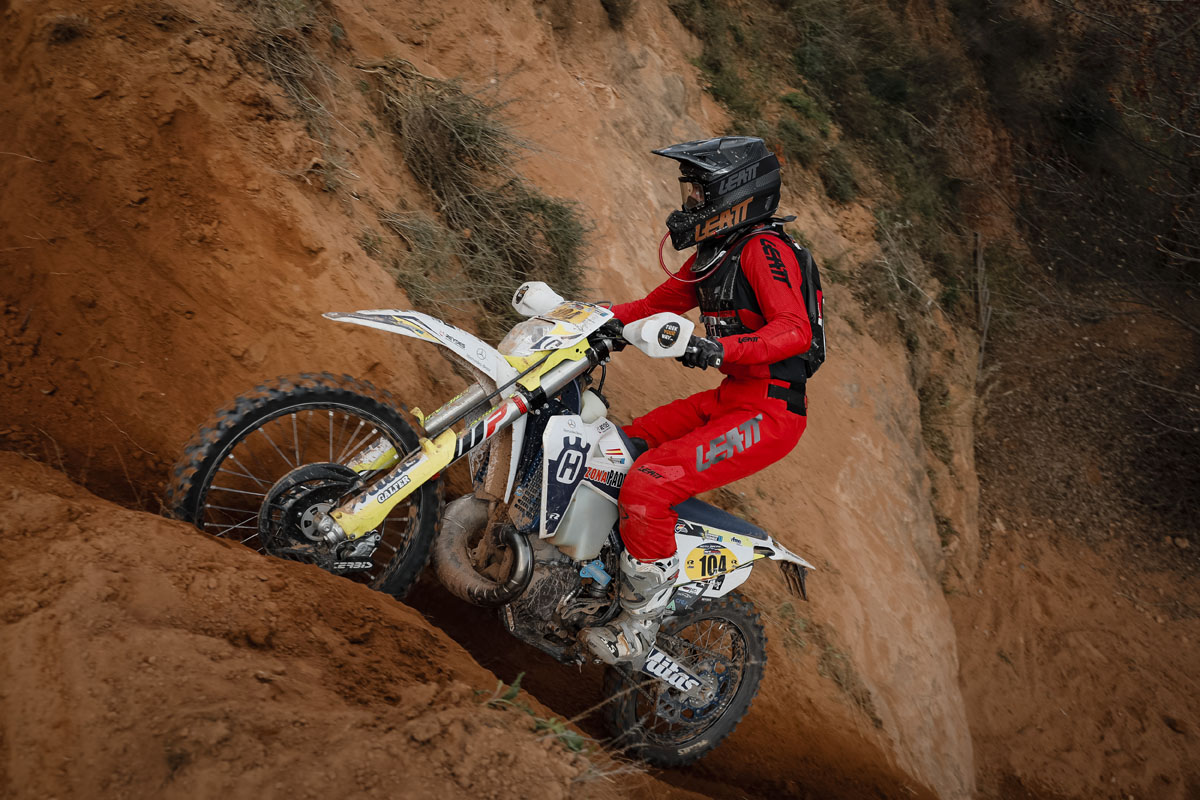 Sandra Gómez has repeated her round one victory in the Women's class but this time she managed to show her trials skills off on the tricky terrain and climb into the top 20 overall finishing 18th.
The victory in Junior went to the RFME Enduro Junior Team rider, Julio Pando, after finishing fourth overall. Carlos Rivero, second in the Senior Cup, has closed the top five scratch.
Results Open 2nd race Spanish Cup of Hard Enduro: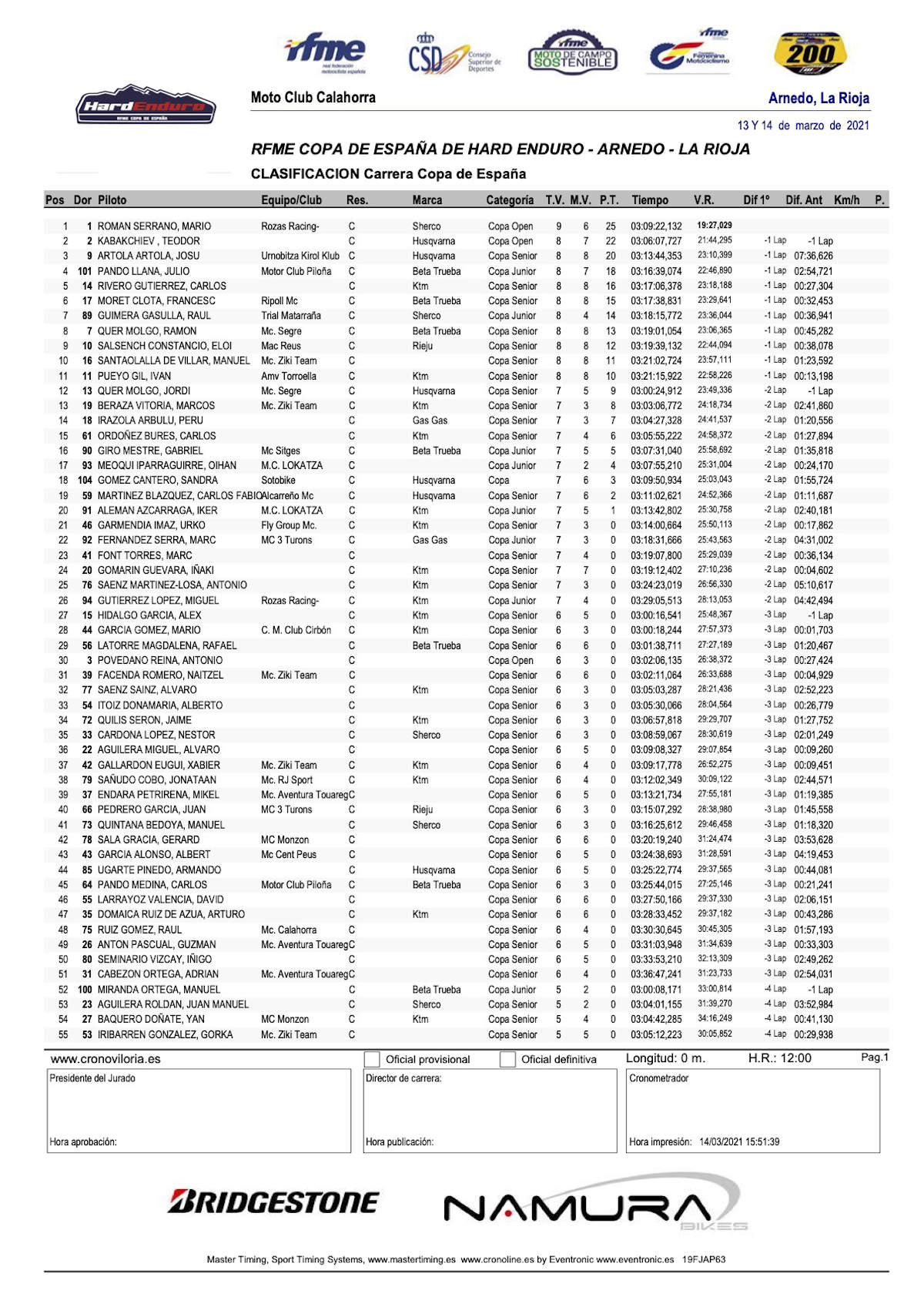 Photo Credit: Enduro21 | Nicki Martinez