"Sometimes you win, sometimes you lose" Alfredo Gomez gunning for Getzen WESS win
Top three championship result the goal for Alfredo Gomez as the 2019 World Enduro Super Series comes down to the wire at GetzenRodeo.

Alfredo Gomez currently sits fourth in the 2019 WESS standings, well within range of a podium place overall – after a serious injury and a slow recovery it is a result the Spaniard says would be a major milestone.
Since his leg injury in 2018, Gomez's climb back to both fitness and form has been somewhat under the radar. But results in 2019 signal the Rockstar Husqvarna rider is back as a contender, in particular at the major hard enduro events.
Notably Alfredo finished a very narrow second place in the Red Bull Romaniacs after a very strong week this summer – the event not only showed the Alfredo was back to 100% fitness but back as a serious contender for the race wins.
With a strong history at this year's WESS finale, the GetzenRodeo in Germany next weekend, Gomez is confident a win over his nemesis Manuel Lettenbichler will bring the result he needs for WESS overall podium.
Alfredo, the outcome of the 2019 season is set to come down to the wire at GetzenRodeo, are you excited to put it all on the line for this final round?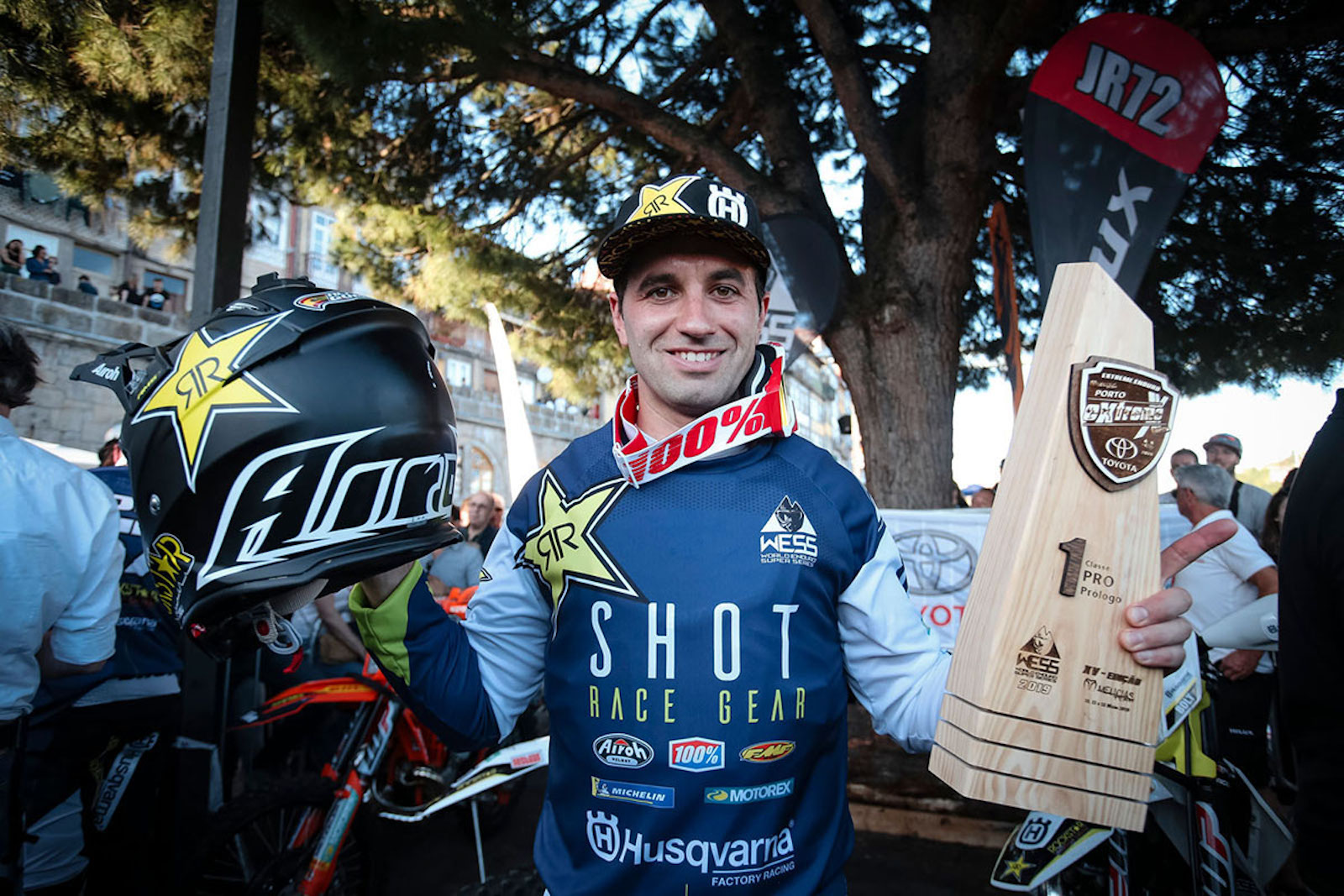 Alfredo Gomez: "I'm really looking forward to GetzenRodeo and what the race will bring. I'm going there with the focus of fighting for the win. Last year I raced there and had a really big battle with Manuel Lettenbichler, but he just got me at the end. Hopefully this year I will be the one finishing on the top step of the podium."
What makes a venue like GetzenRodeo special to race at?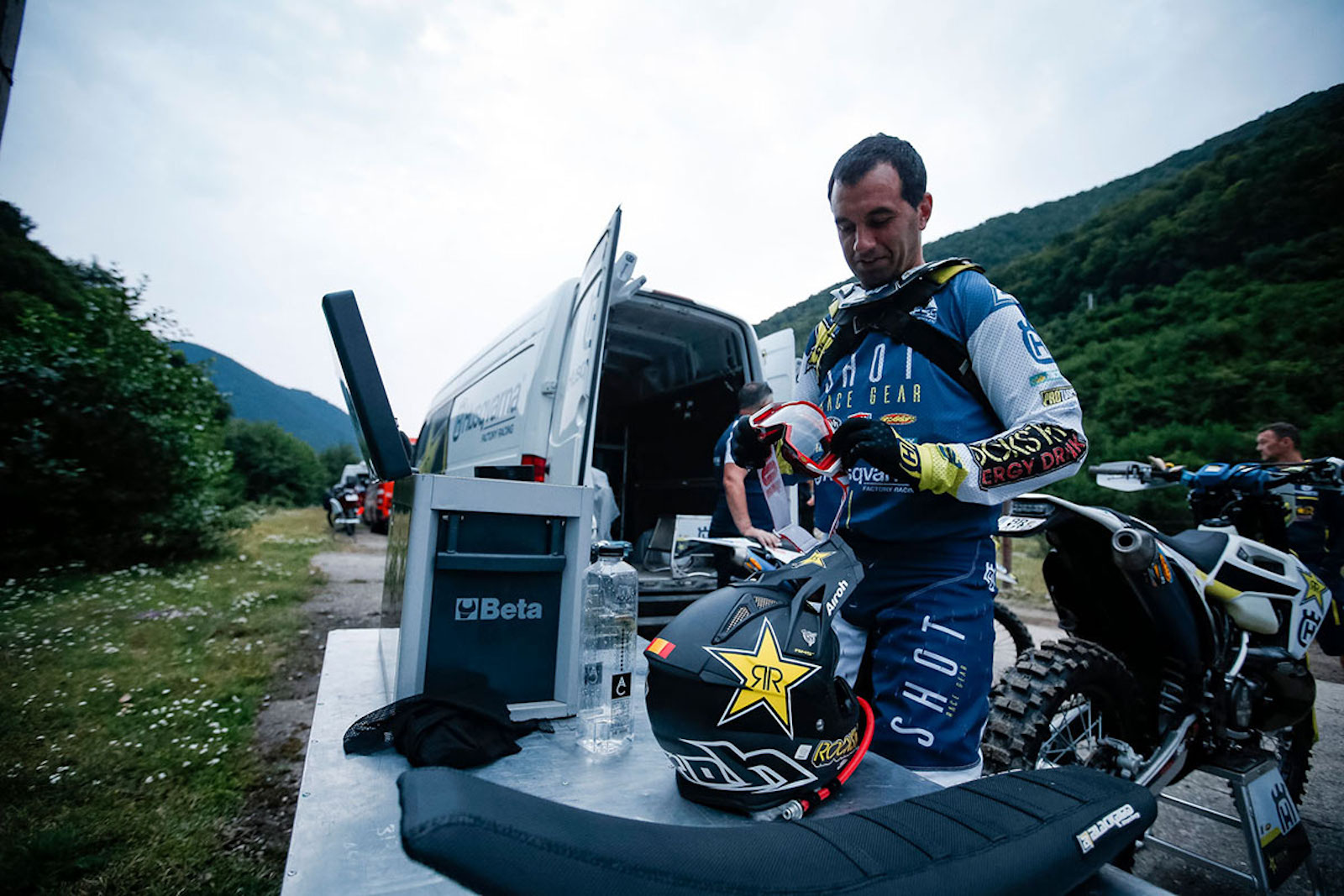 "Normally it only takes place every two years, which makes it more difficult to win. So to have it happen this year for WESS feels like a bonus, a second chance to succeed. The event itself is unique. The woodland is surprisingly quite small, and spectators come out in really big numbers to watch. When you're riding, sometimes you can't even hear your own bike from all the cheering - it's a magical place for sure."
With past experience in the race, what are the keys to success?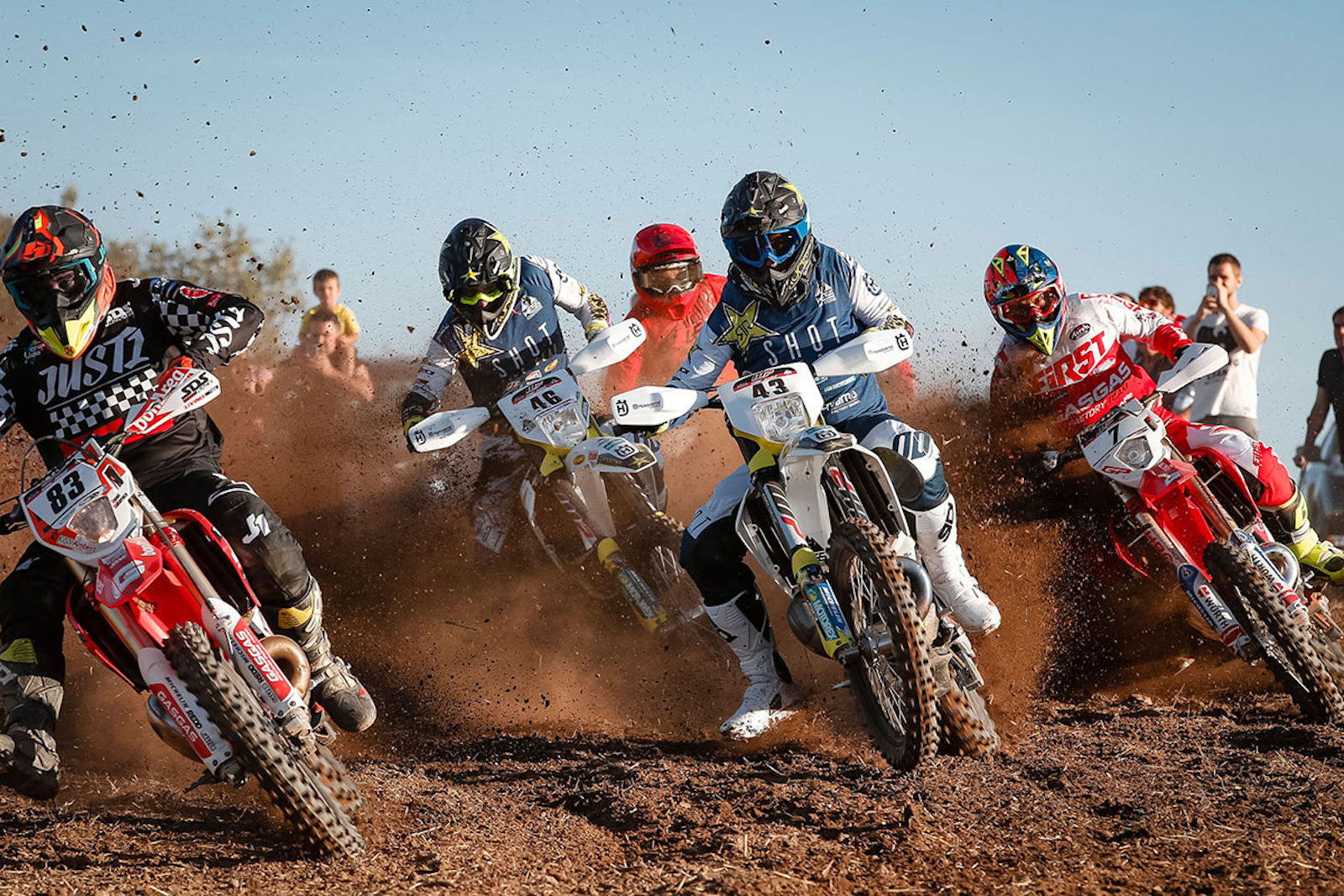 "The morning race is probably more important than the afternoon race. With only 20 places for the final you really have to push hard to get in. Ideally my goal is to finish top-five in the morning. That will help put me in a good position going into the final. The GetzenChamp race – the main event at GetzenRodeo – has added difficult sections, so the key there is not to crash - you need to try to make each section as clean as possible."
Although a Hard Enduro rider at heart, you put in some solid results in the faster, Classic Enduro rounds, what have you taken away from those races?
"I've enjoyed the faster style races this year, most recently BR2 Enduro Solsona. Coming from a Hard Enduro and Trials background I felt like I made some big improvements during that weekend. I was off the pace on day one but got better on day two. It's a different way to ride and it demands intense focus on the special tests. Of course, I was far from the top of the time sheets, but I was happy with my results."
With one round remaining [in 2019], what stands out as your season highlight so far?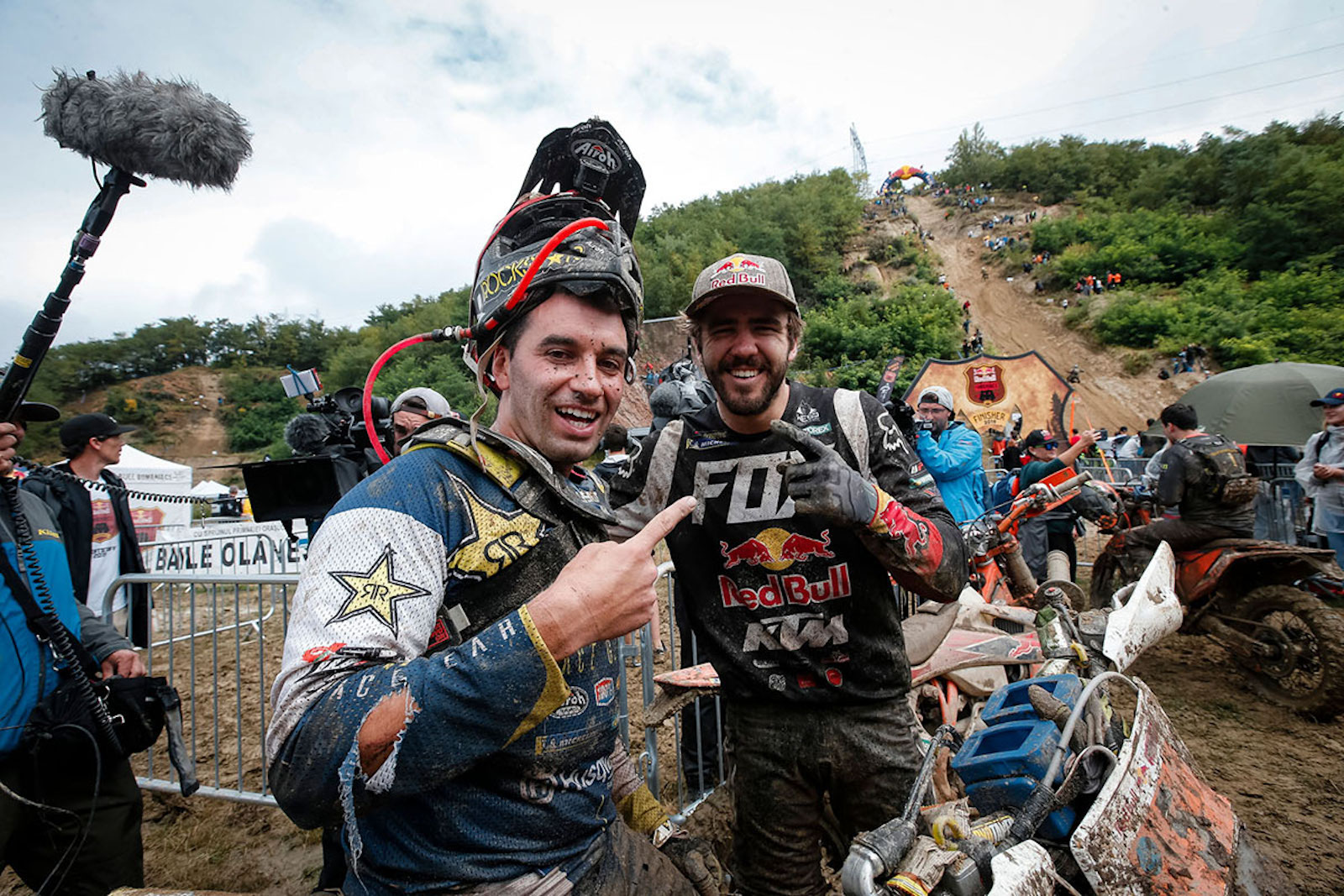 "I've enjoyed a lot of good results this year. Finishing second in my home race of Hixpania Hard Enduro was special, but of course coming within sight of winning Red Bull Romaniacs is so far the highlight. The whole week itself was great - always fighting for a top position. It was nice to win Off Road Day 2 and of course battle right to the end. Unfortunately, the win wasn't to be."
The final climb of Red Bull Romaniacs delivered some incredible drama, do you still think about those intense moments?
"It's hard not to think about that final climb. I think I was trying to be too enthusiastic. I should have stayed calm and not rushed the situation, but in that moment I was fighting for the victory and trying to save every second I could. I'm sure if I tried it again I would ride up first time, but that's how racing goes - sometimes you win, sometimes you lose!"
You've opted to ride your Husqvarna 300cc two-stroke for the entire season while some others have switched from two-stroke to four-stroke, why was that?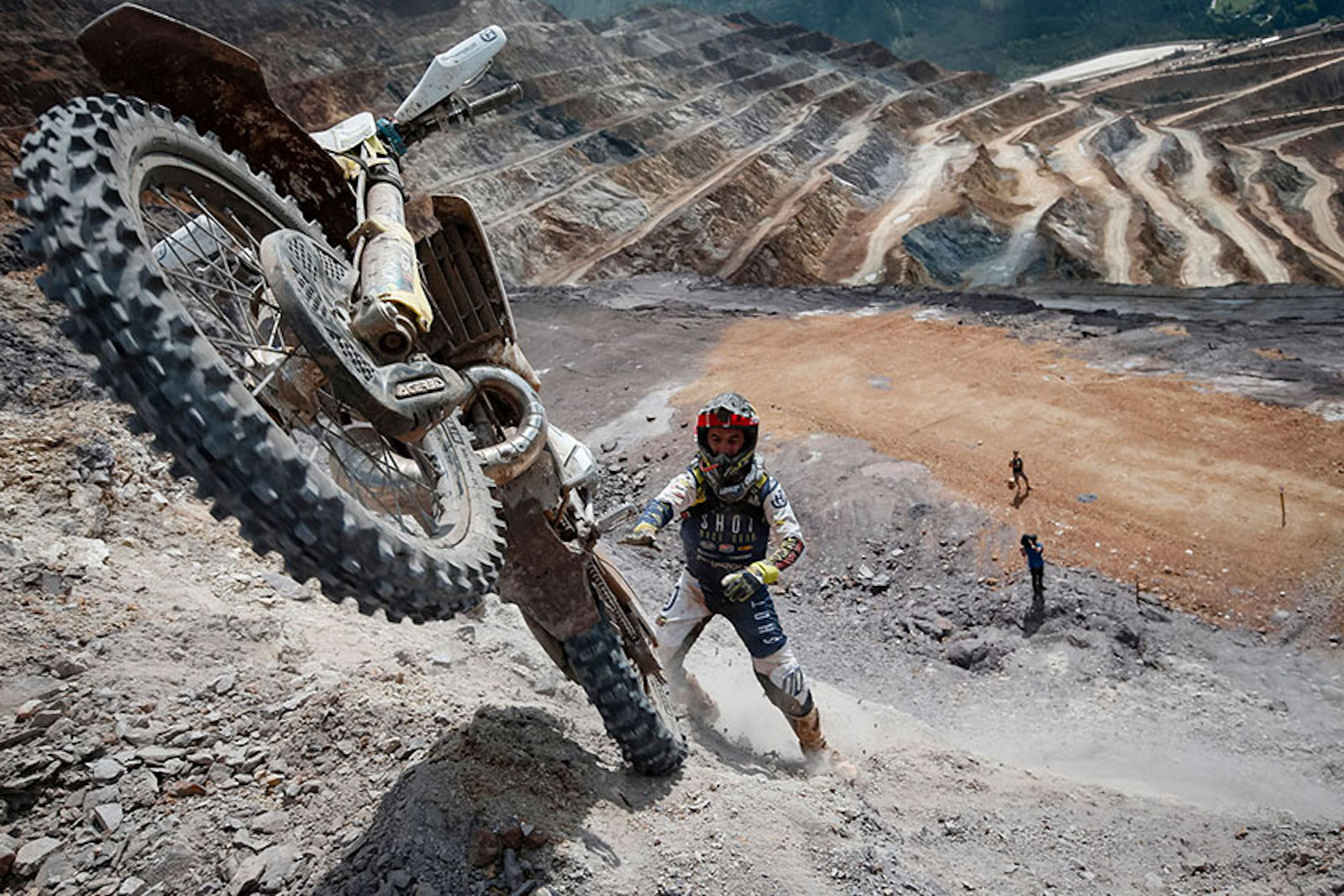 "I've always been most comfortable with the two-stroke - it fits my riding style best. I'm happy to have stayed on it for all rounds. We worked hard in the off-season to find a great setup for all conditions and it's paid off. I showed at Trefle Lozerien AMV, Hawkstone Park Cross-Country and BR2 Enduro Solsona that I could battle with the four strokes. Overall, I found staying on the same bike allowed me to focus solely on the upcoming discipline without adapting to a different bike."
How are things now with the knee injury you sustained in 2018, are you fully recovered?
"Although I will never have full mobility in my knee, I have recovered 100 per cent. The further you get down the recovery road the less you think about those early days of the injury. Despite the seriousness of it - I was close to losing my leg - the recovery went better than expected. Doctors originally told me I would be off my bike for more than a year, but I raced again after five months. It did take almost one year to feel safe and mentally comfortable with everything, but I've shown this year I'm back to my best and ready to fight for wins again."
Finally, after such a strong season, and of course all you've recently been through, what would it mean to end 2019 on the overall podium?
"After everything I've been through during the last year or more, to finish top three in the championship would be a major milestone. Of course, I want to win, that's why we race, but I feel like I've given it my best shot this year - always challenging for victory in races I'm best at. My goal for GetzenRodeo is to win and sign off on 2019 with a top-three in the championship."
The 2019 World Enduro Super Series concludes with the eighth and final round at GetzenRodeo on Saturday November 2 and will be live on Red Bull TV.
More information: iRideWESS.com
Photo Credit: Future7Media