I Survived: International Six Days Enduro 2016
Five things that helped Canada's Megan Griffiths survive the 2016 Spanish International Six Days Enduro.
#1 PREPARATION IS KEY
For months and months leading up to the race, I was preparing. I was doing everything I could to make my first ISDE go as smoothly as possible. I spoke to a few riders and support crew who'd done it before trying to soak up as much information as possible. Little pieces of advice like how to change tires as quickly as possible, what tools I should bring, and why Vaseline was going to be so important...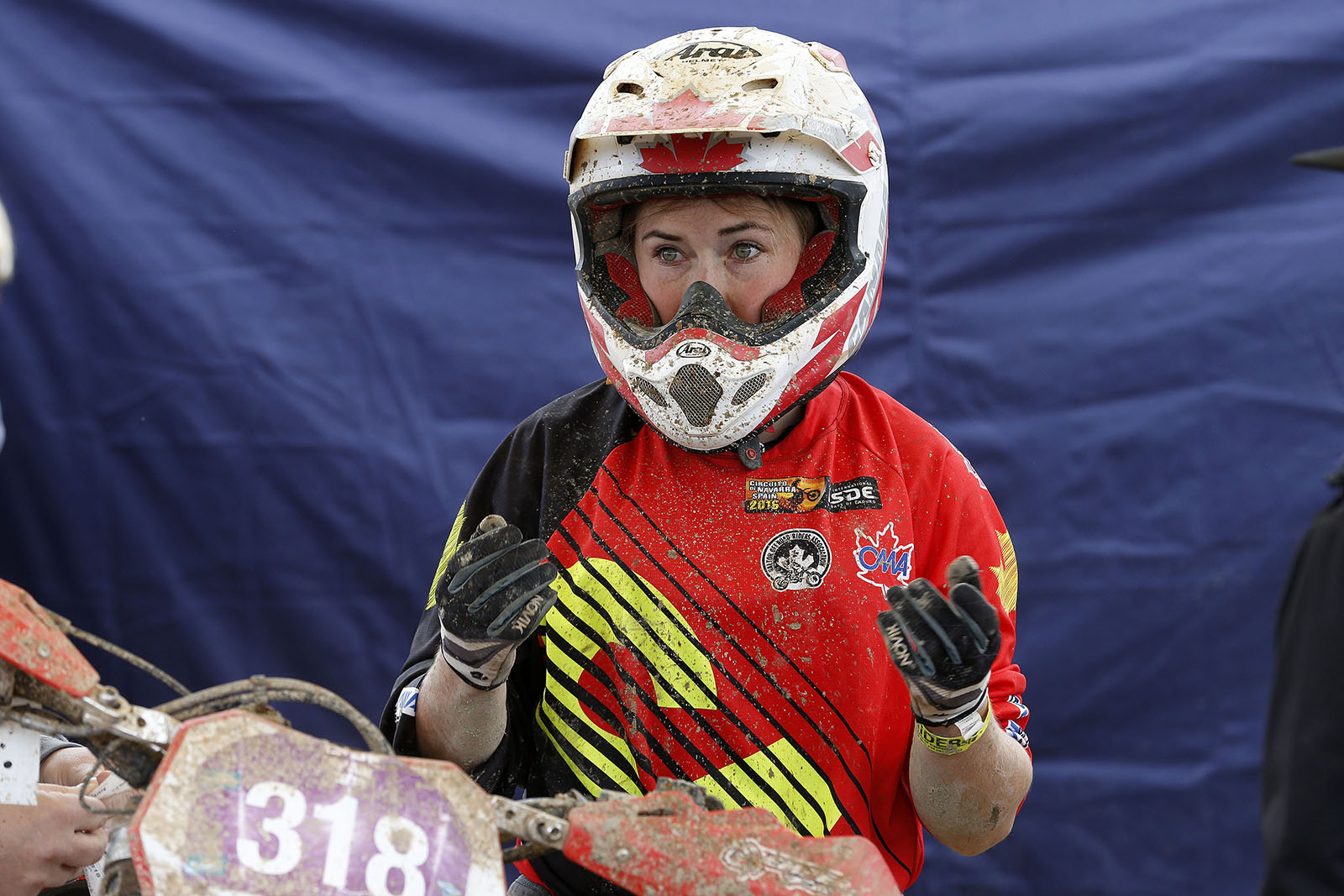 #2 THE CAMARADERIE BETWEEN RACERS
Picture this… We come out of a long single-track section onto a dusty, skidder road. I'm behind Slovakia's Katarina Jurickova and can't see a thing through her dust. She glances back and signals for me to come ride side-by-side with her. Here we are, riding side-by-side, pinned in fifth gear up this windy, dusty, rocky road and all I can think about is how epic it is. I was completely blown away by the amazing help and support I received from racers like Katarina or my teammate Felicia Robichaud. Whether it was helping someone get unstuck or giving others words of encouragement we were there for each other.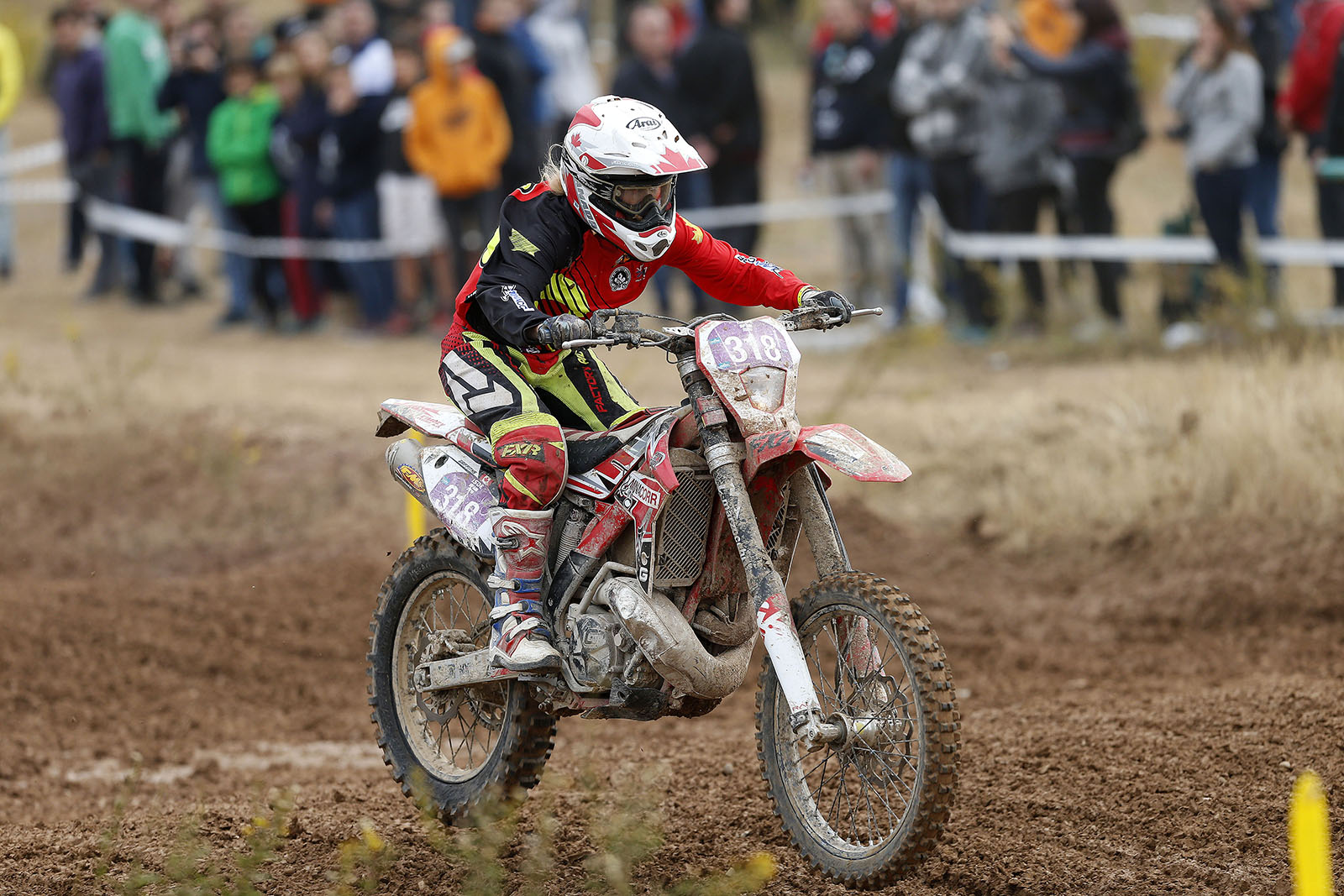 #3 MY BIKE
I rented a 2017 Gas Gas EC 250. I was super nervous about jumping on a bike I'd never ridden before and racing it. I rushed to the Gas Gas tent as soon as I arrived at the paddock. There it sat on its stand, brand new, never been ridden. I basically became one with this bike during the six days. I felt so comfortable on it almost instantly. The smaller chassis of the Gas Gas really suits me and I can't get enough of that torquey two-stroke motor. This bike held up amazingly well despite quite a few crashes in the muddy conditions during the last few days.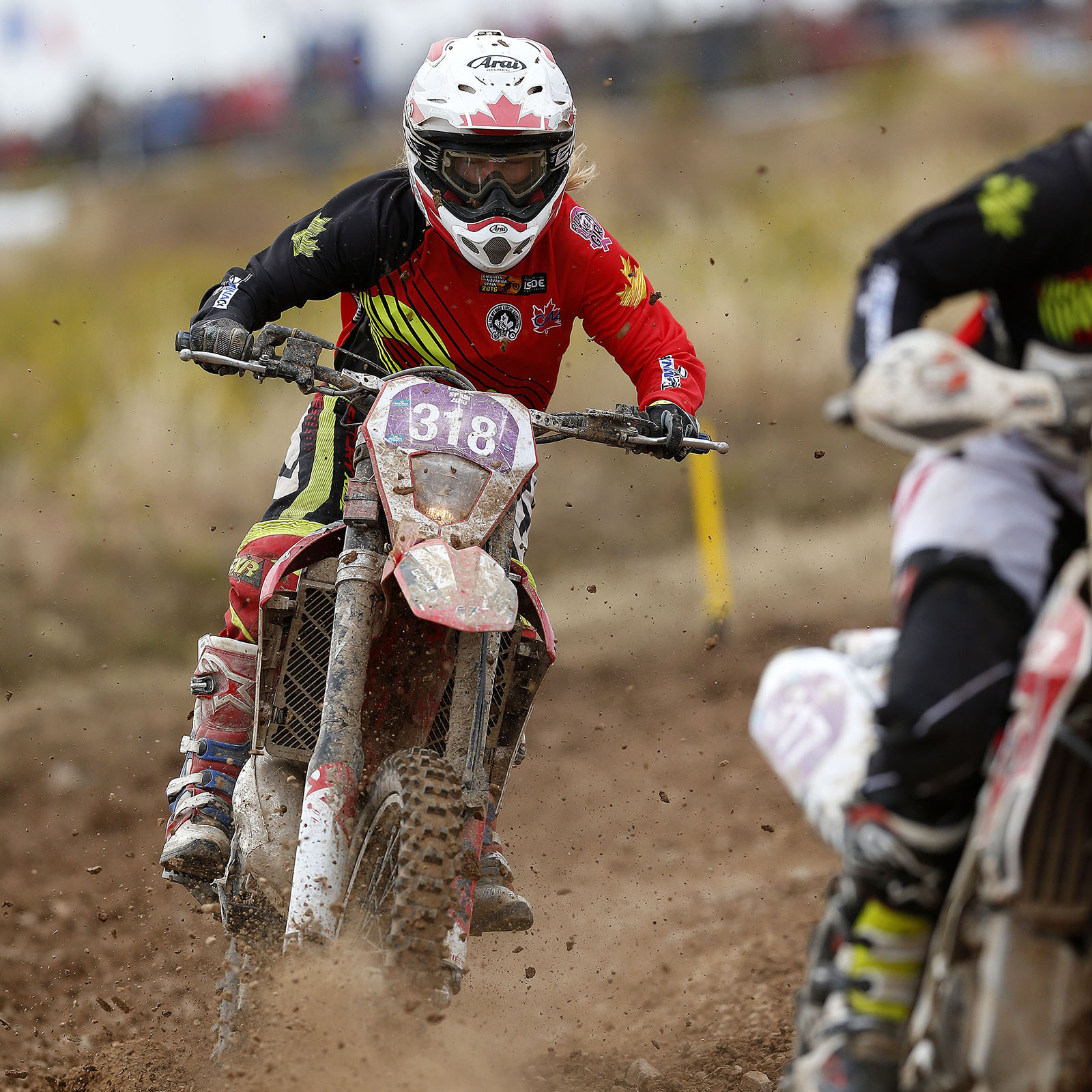 #4 DRIVE AND DETERMINATION
Separating my shoulder and being left unconscious in the first special test after a nasty crash, I was forced to ride for six days in complete agony. There was only one thing I wanted more than to go home and recover, and that was to finish this race. I'm very driven, stubborn, and determined. My determination to cross that finish line kept me going through the pain. Every time my body was telling me to quit, I'd quickly come up with a reason to keep going. I didn't want to let down friends and family. The feeling of accomplishment when it was all said and done was amazing.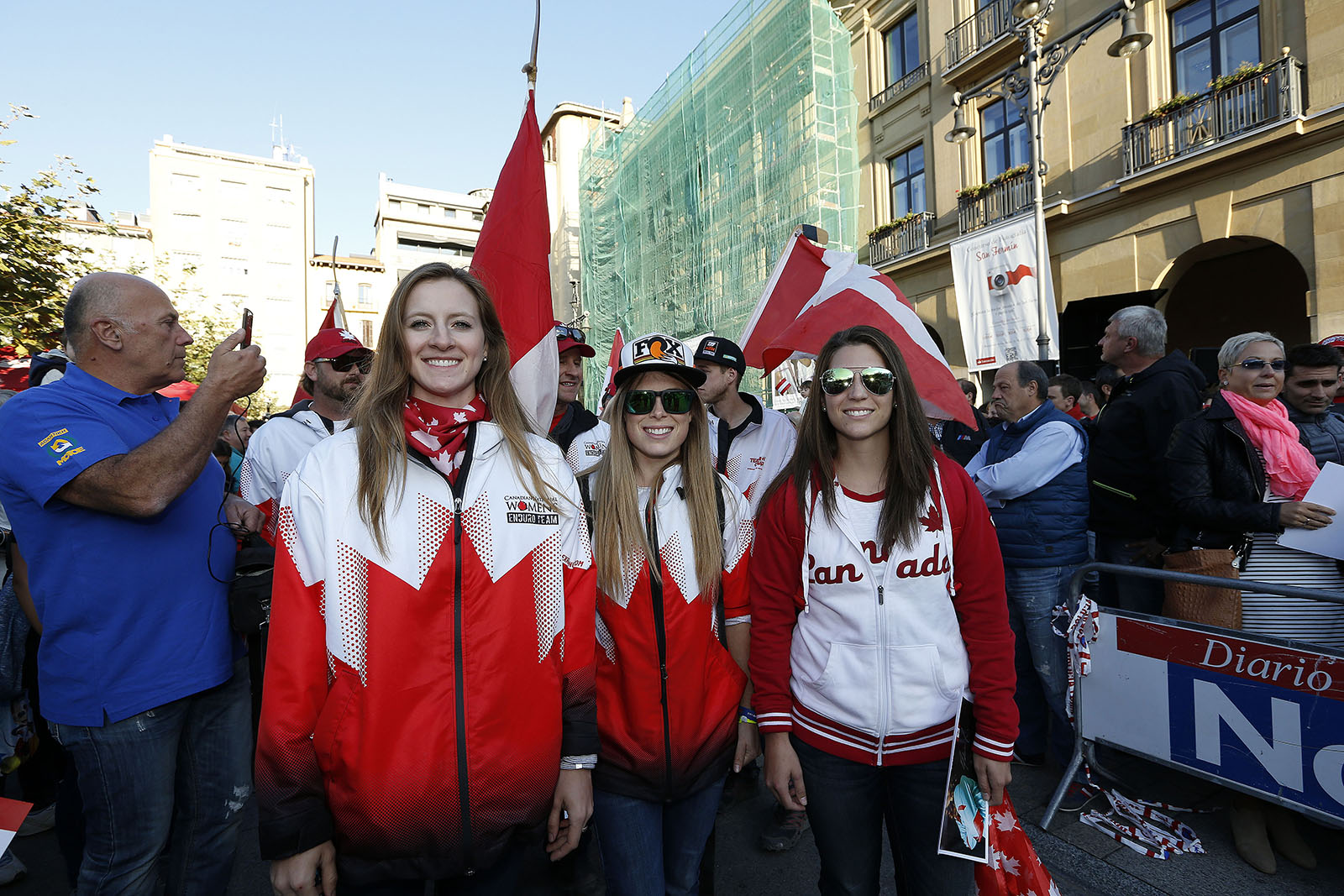 #5 SMILE AND LAUGH
This experience was full of pain and struggle, but now that it's all said and done, I mainly have fond memories. I found time in each day to laugh and smile at least once. I remember the few short moments of joy here and there over the hours of struggle and pain during each day from my shoulder injury. It just goes to show how far a little smiling and positivity goes!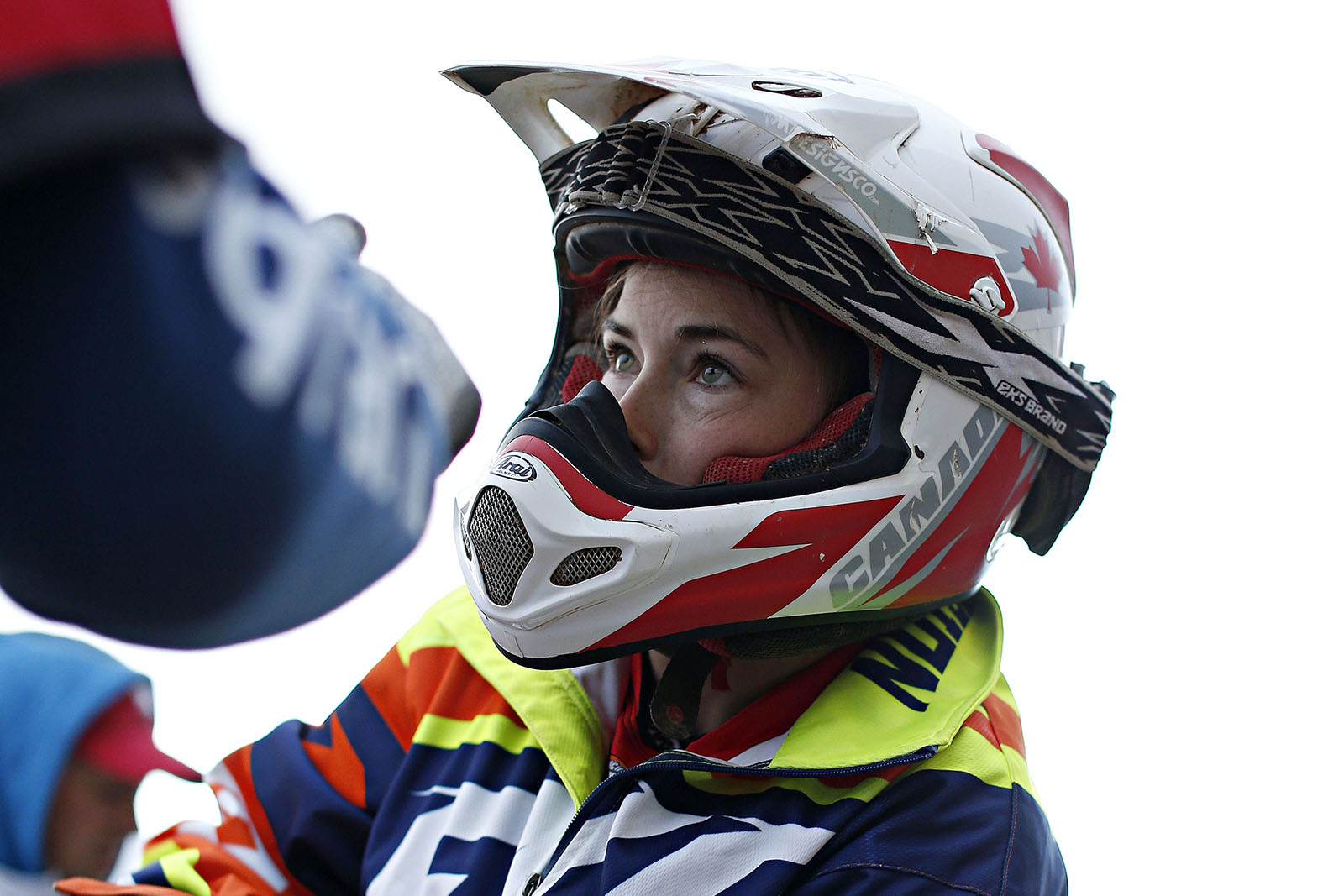 MEGAN'S TOP FIVE
FONDEST MEMORY:
Katarina and I were ripping along a transfer section and came across two people stuck on the hill in about three feet of silt. The funny part was, these people weren't even racers. One guy was on a quad and the other guy was on some sort of dual sport bike! They were taking up the entire trail. I started yelling, and didn't let off on the throttle. We both went around them in one piece and managed to get up this hill amidst the three-foot deep silt ruts, hooting and hollering the whole time!
FAVOURITE MOMENT:
At the end of day five we were riding through a small village on our way back to the paddock. There was a group of about six of us. Some of them were doing wheelies down the streets for the spectators. I gave a group of Spanish kids high fives as I rode by and everyone was cheering. We knew we had made it at this point and it felt amazing.
FAVOURITE BIKE MOD:
My best bike mod was my Seat Concepts seat cover. It was incredibly grippy and it saved me on days three and four when it got really wet and slippery. It sounds funny but I felt it helped me conserve a tonne of energy.
FAVOURITE PIECE OF GEAR:
That would have to be my Arai helmet. I had the nastiest crash of my life and I strongly believe that the helmet saved me from some serious damage to my head. I shouldn't have been able to get up and finish this race after the spill I had and I owe it to a very high quality helmet.
REASON FOR DOING IT AGAIN:
I'd definitely want to race the ISDE again. I'd do it to meet more amazing riders from around the world, to try to improve my results from this year's race, and of course for that amazing sense of accomplishment you get when you cross the finish line.