ISDE History: The Finnish years by Juha Salminen
The 2020 International Six Days Enduro was originally scheduled for this week in Italy, from August 31 to September 5. Despite not being there Enduro21 is celebrating the Olympics of Enduro with special features from legendary riders and classic years.
Juha Salminen stands tall in the modern enduro era with 13 Enduro World Championships and two GNCC titles in a career spanning the classes and off-road disciplines as much as it did the decades.
His national team Finland were incredibly successful at the ISDE in a period between 1996 and 2011 – years in which it is no coincidence to learn matches Salminen's time racing. During that time Finland took 10 World and Junior Trophy wins combined including eight World Trophies and twice doing the double.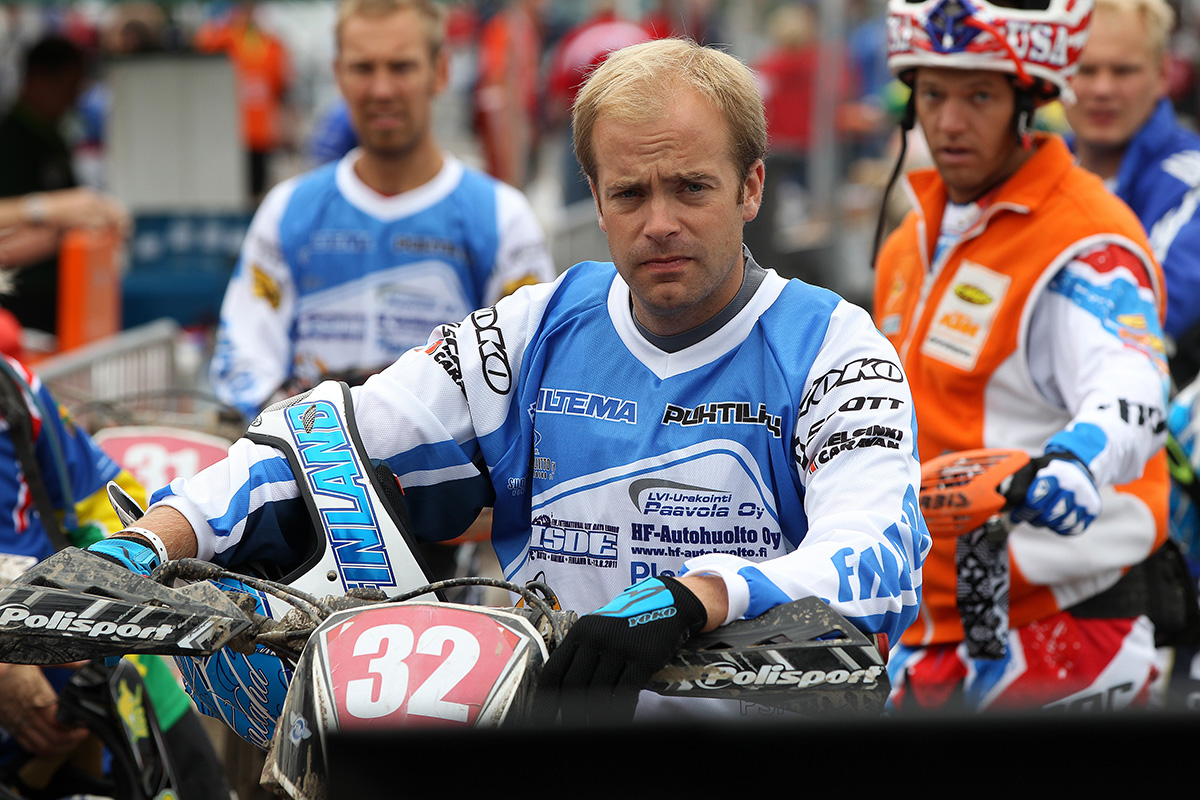 "Actually I don't remember exactly how many ISDE's I did" explains Salminen who was part of a winning team on seven separate occasions having been part of the Finnish team from 1995 to 2012. During that time Juha took six World and one Junior Trophy and in 2006 in New Zealand claimed the overall win onboard a relatively unchartered 250 four-stroke KTM…
"Of course, I have really good memories from the ISDE and for many years we were always successful with the Finnish team. 1995 was my first year at the ISDE and in 1996 (in Finland) we won the title in both the Junior and Trophy teams. The year after, 1997, I moved up to the Trophy team and then for many years we have a very strong team for ISDE every year."
The atmosphere and team was everything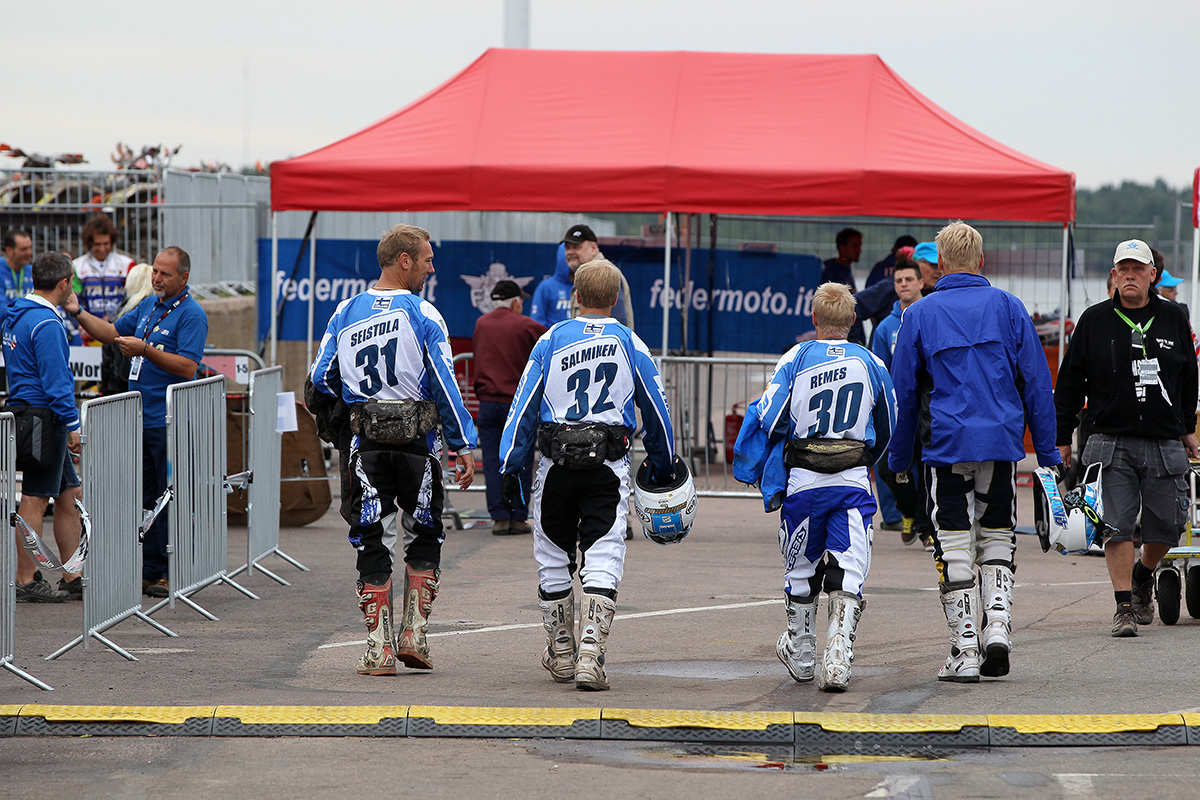 "Racing as a team at ISDE was always more important to me. There's always a different atmosphere at the Six Days, of course the team but also the back-up, the service crew and not only the federation but the people who volunteer their time and give up so much to be there. I always rode for them not only the team. There are a lot of people in Finland who are not really following the GPs or world championship events but only the Six Days which they are very passionate about.
"Personally I never started the Six Days with the motivation for the individual result, never, it was always the team result. It was not really important and I don't think I was ever thinking about my own race always the team. Even the year I won outright I don't really have any memories that I was thinking about the individual race that week."
The new 250 4T era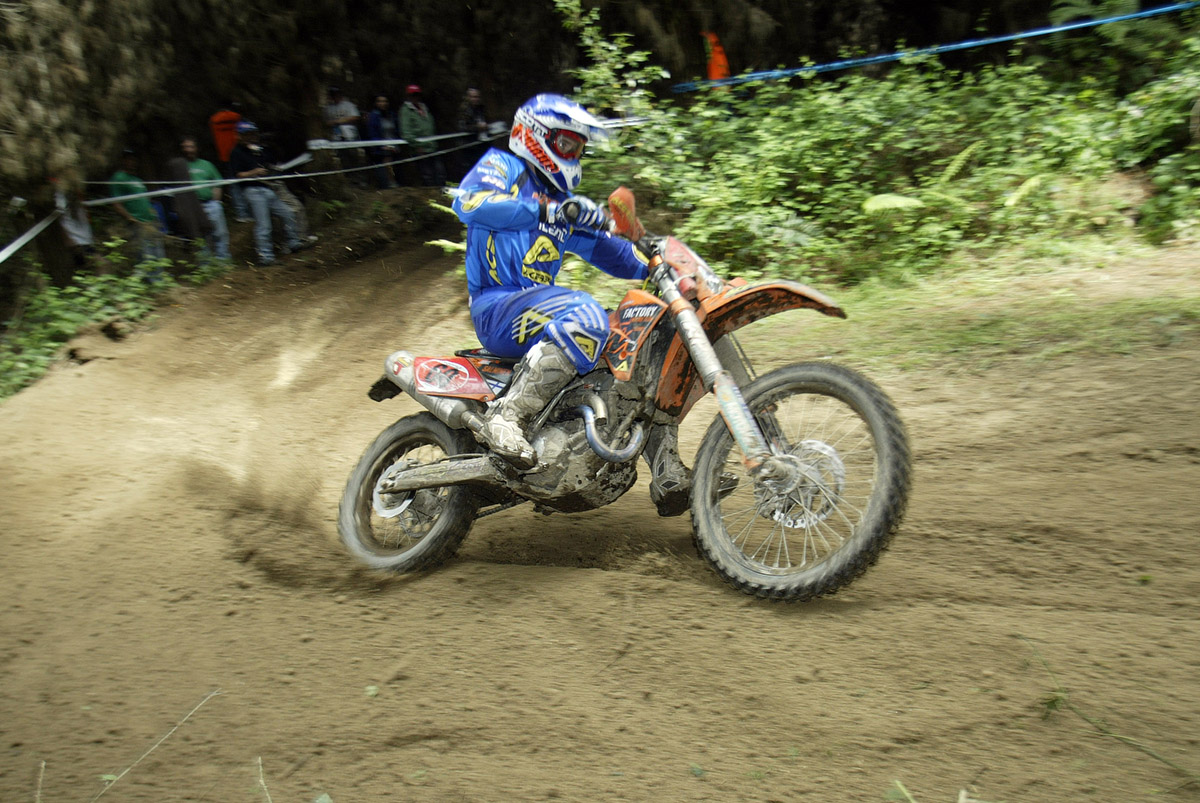 "That year was really interesting because in 2005 and 2006 I was in the USA racing GNCCs but early in 2006 I already knew I was coming back to Europe in 2007. The 250 four-stroke was new at that point and it was a bike I had never run before, partly because the category did not exist when I was still riding in Europe before.
"In that summer of 2006 in the US we built a 250 four-stroke and I was training a bit on the bike already. Then in the last couple of GNCCs I rode with the 250 four-stroke and really it was not a bike many people raced at that time because everybody was on a 250 two-stroke or by then the 450 four-stroke was big. So it was pretty successful outing to then go to New Zealand and win outright."
"When I started there were still a lot of races where you had to push the bike sometimes and you were fighting with the time." – Juha Salminen
"I cannot really remember how each day in 2006 unfolded, I don't have any idea. All I remember is that I was riding good and it was a lot of fun with that bike. There were a lot of grass tests that year and few days were rainy with some storms in the night when the tents in the service area were blowing all over the place. Actually, the final motocross test track was really nice to ride. Honestly even at that point I have no idea if I was close to winning overall or not because I was focused on the team." (Enduro21 note – in fact Juha was well clear of his nearest rivals for the scratch result).
2006 ISDE final scratch results: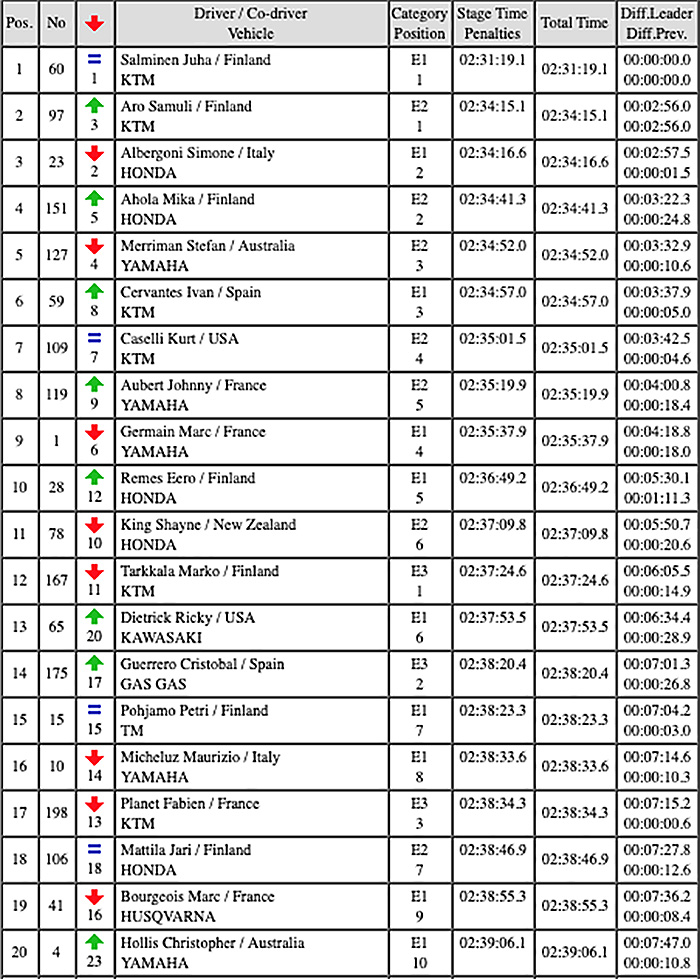 Relax, feel no pressure, go fast!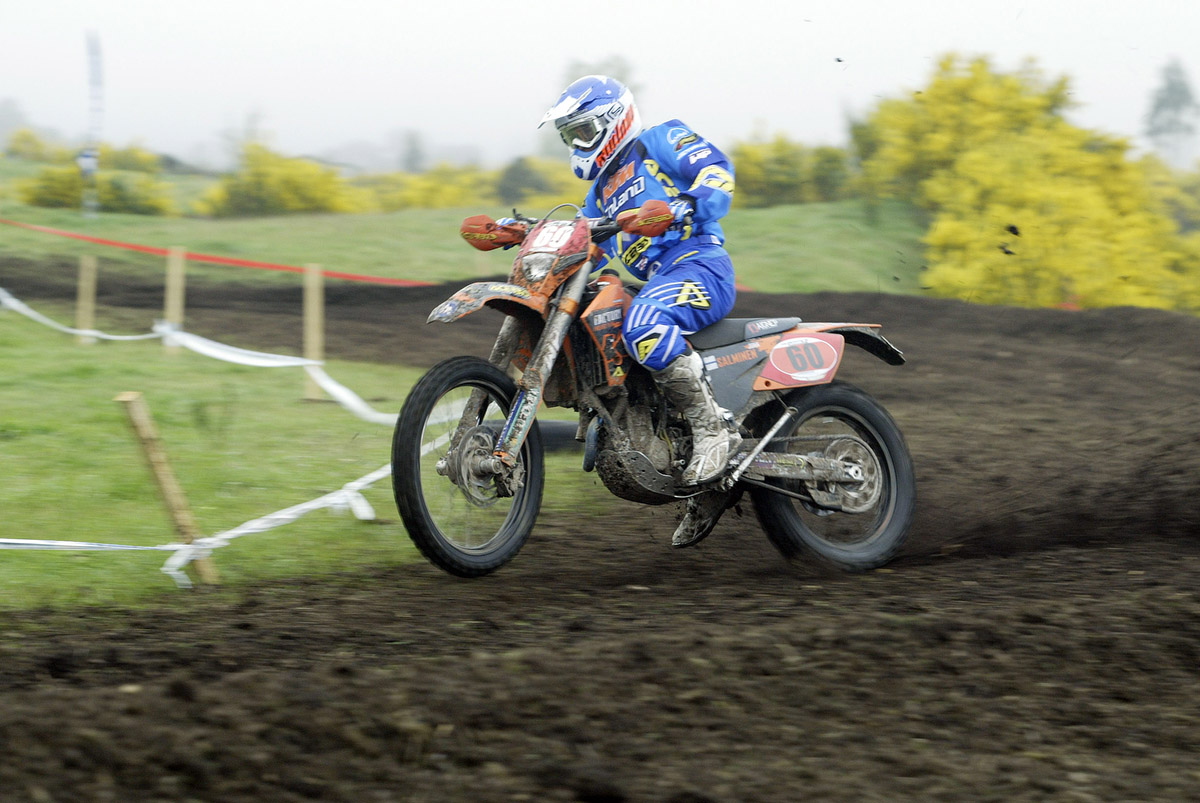 "I didn't feel any pressure racing at the Six Days because I didn't think about it as an individual race, only ever a team event. Six days for me has always been relaxing, of course always the race is serious but there is no need to worry about being fast as an individual so long as your team is doing good. Maybe that's why I enjoyed the ride at Six Days come rain or shine because I was relaxed.
"I would like to see a different starting system actually so that you could start on the same minute with your teammates and ride together as a team. That would be really, really good for me how I appreciated the event. That way also I think it could be more difficult also as an event because sections could need riders to work together."
The changing face of enduro
"When I started in 1995 it was definitely a different time. There were still all those old school riders from Italy, like Sala, Rinaldi…Peterhansel even still back then. They were legends.
"The whole sport has changed quite a lot during my career. When I started there were still a lot of races where you had to push the bike sometimes and you were fighting with the time. That's how it was difficult back then because you were fighting with the time penalties always."
"During the years I was riding it changed very much, especially when I returned to EnduroGP from the US, the sport was completely different and the tests had changed. The old-school enduro tests were had more or less gone and we had extreme tests and so on. The tests became more like motocross sprints and it became a completely different sport and honestly it was one of the motivations to come back because it was like a different sport.
"I don't know which has changed more in the years I was racing but the Six Days and the Enduro World Championship became different to each other. You don't have quite the same difficult tests in Six Days anymore."
It ain't over till it's over…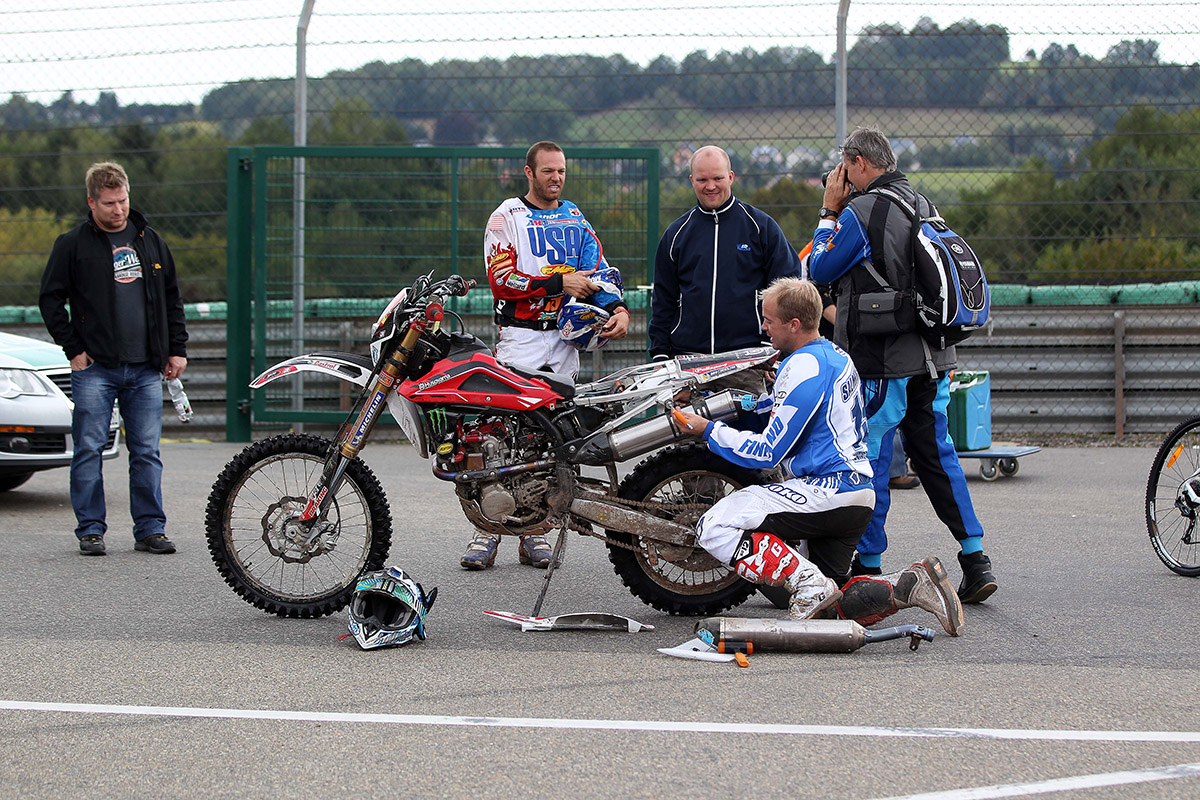 "Of course, not every year is successful and you look back and think it would have been different. Going way back to 1999 we were already in Portugal for the race and on the technical inspection day I went to do a test, crashed and broke my scaphoid.
"In Greece (2008) I crashed on the final motocross test and broke my wrist. In my last year, 2012, a technical problem took me out. So sometimes that was me out of the race because of simple things and you can look back and think how close it could have been to something different."
We need your support
If you've enjoyed this article, if you've found it informative, interesting, entertaining even, please support us.
We want to continue doing what we do, to the best of our ability, serving the enduro and off-road community.
Please consider a donation, every little helps…
Thank you.
Photo Credit: Albert Alsina/Solo Moto + Enduro21