Dakar '23 daily notebook: stage three – "best day ever on a bike" and are old guys cutting it anymore?
Enduro21's daily Dakar Rally notebook direct from Saudi Arabia hears from Skyler Howes' "best day ever on a bike" and links another major crash with the need for speed – have the old guys got it right to hang back or are they too old to hack it?
Four and a half hours is a long time doing what these guys and girls do, and that's just the fastest riders' stage times. Stage three was a hard slog for anyone and covered a lot of distance through some spectacular landscapes.
"Easily the best day I've ever had on a motorcycle"
There's no better feeling on a bike than those days when everything is awesome. Imagine if your job is to race a factory Husqvarna in the Dakar Rally and you are still getting that buzz?
We don't hear it often enough but sometimes the very best riders in the world seem oblivious to the pressures of trying to win a race and just have a blast.
The thing is, it clearly works for some. When you're at the top of your game and are loving the day job, it brings results: "I can't even describe how incredible the mountains were and today was easily the best time I've ever had on a motorcycle." Said Skyler Howes today after finishing in second having chased down his mate all day long.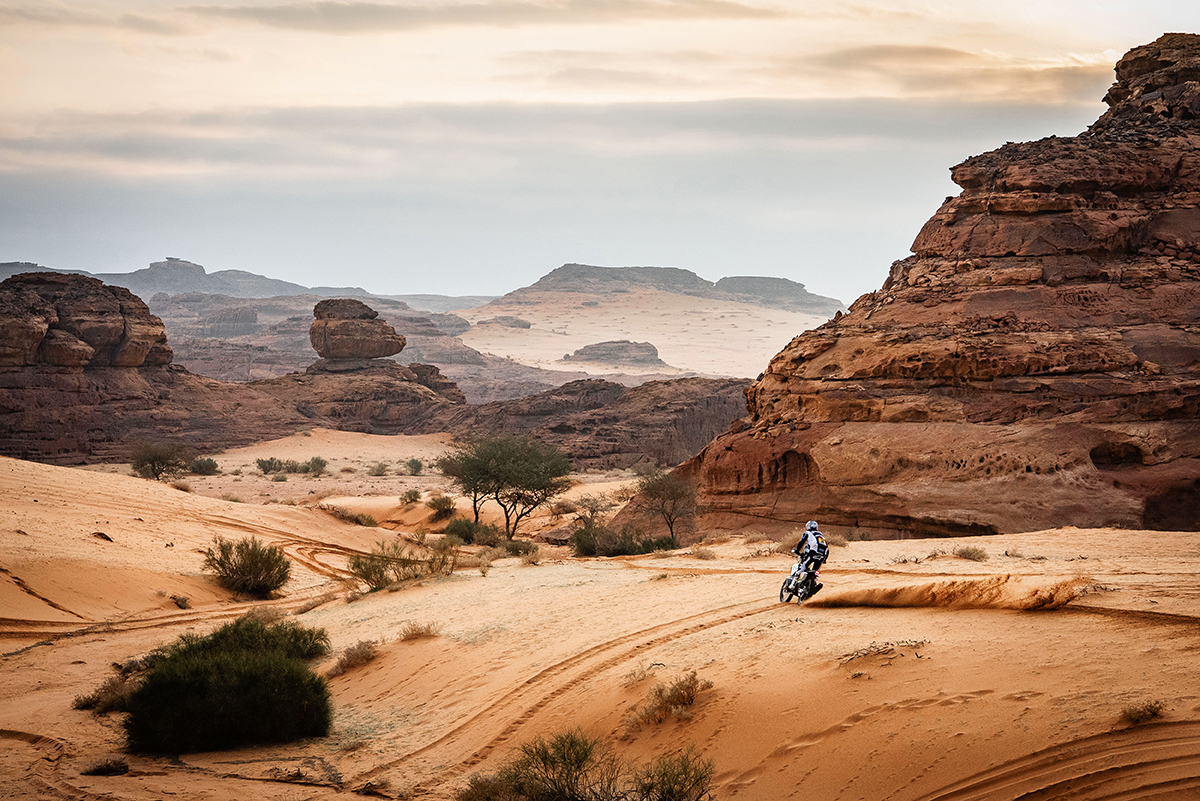 "It was so much fun. The dirt has been wet all day and we went through these giant canyons and it was overcast, the clouds were real low and it gave you a crazy sense of the size of it. The mountains were insane and this place is so beautiful."
What about your mate Mason out front?
"Mason more than proved himself as a RallyGP rider today." Adds Howes. "He led out front all day and he made no mistakes all day long. There were a couple of times when I missed waypoints and I had to go back to get them. I was thinking maybe I could catch up to him and we could open the stage together but he just didn't do that. Man, he did an incredible job."
Get well soon Ricky
As we've written elsewhere, today was the day 2020 Dakar winner Ricky Brabec went out. After setting the pace along with Daniel Sanders all morning, the big guy crashed out around 30 kilometres after refuelling. He's ok they say but was taken to hospital in the helicopter just as Sam Sunderland had been on day one – a stage which Ricky won.
As we write this, Ricky is still having medical checks but for certain the race is poorer for both him and Sam going home early.
Are the old guys getting past it?
It sounds harsh to write this down but the new wave of riders are seemingly taking over here and it is possible the older ones just aren't prepared enough to risk that much. With just three Dakars to their names each, Daniel Sanders and Mason Klein are so far setting this Dakar on fire.
You can hardly call 28-year-old Sanders young anymore, and he did have a mighty impressive career in enduro including an ISDE outright win. But he is still new to this game clearly wants it bad.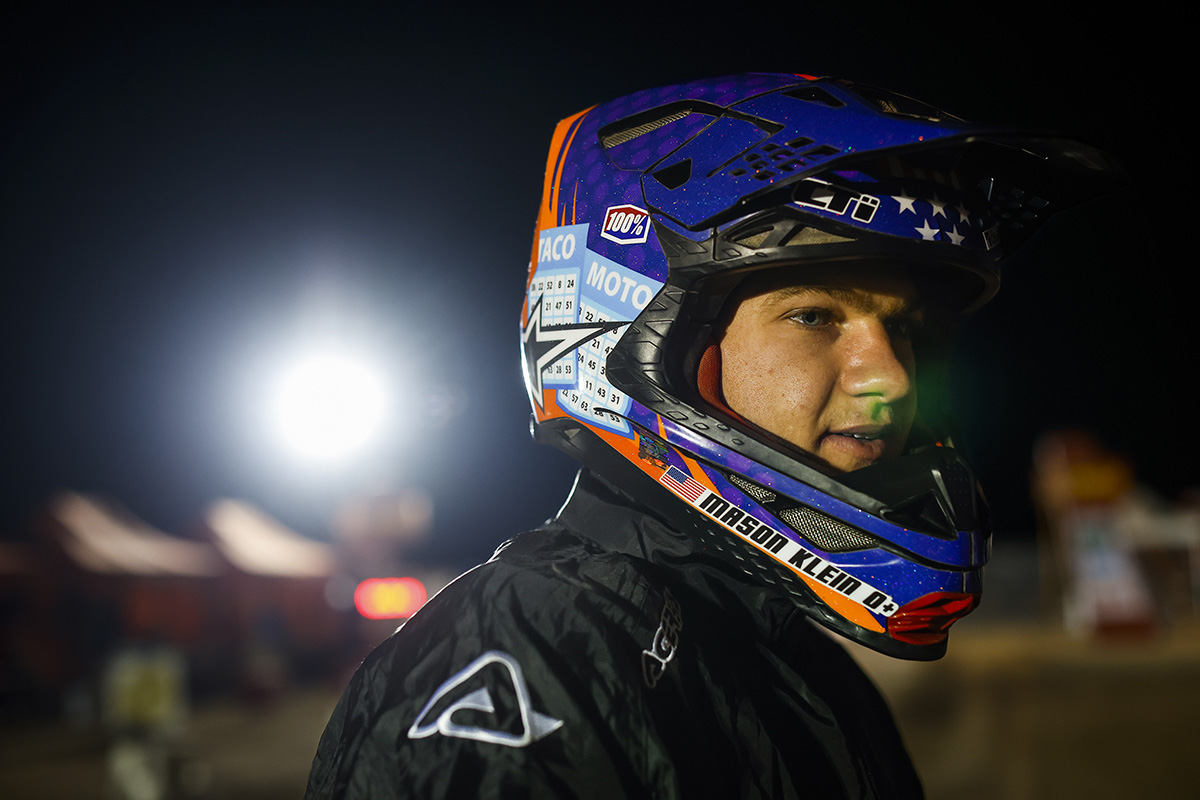 Klein is a youngster at 21 who arrived from desert racing back home and only graduated to rally after trying it at the Sonora Rally in 2020. Yes, his first rally was two and a half years ago and yesterday he won a Dakar stage and was leading overall…think about that.
Enduro21 did a cool interview with Mason, read it here: "I made my first roadbook holder out of cardboard" – Mason Klein talks taking on the Rally world
That guy enjoying himself so much, Skyler Howes, hasn't had too many more Dakar's either but he just stacked up two stage podium places finishes in two consecutive days. Holding steady on the timing sheets, collecting some podium points and enjoying yourself clearly helps you finish P2 and moved up the scratch results to fourth place.
It's worth noting how rare that is these days as riders jockey between great stage results one day to struggling opening a track then next. It depends a little on the terrain but as Mason told us in that interview above, the pair "train until our brains get tired" so this kind of day is exactly what they've been preparing for.
Let's hear it for the old but gold guys
The counter argument is of course the much more experienced riders like Toby Price, Joan Barreda, Pablo Quintanilla, Adrien Van Beveren and Matthias Walkner are just playing it smart, hovering in and around the top 10 places. Sam Sunderland and now Ricky Brabec both crashed out already and none of these guys are strangers to hurting themselves.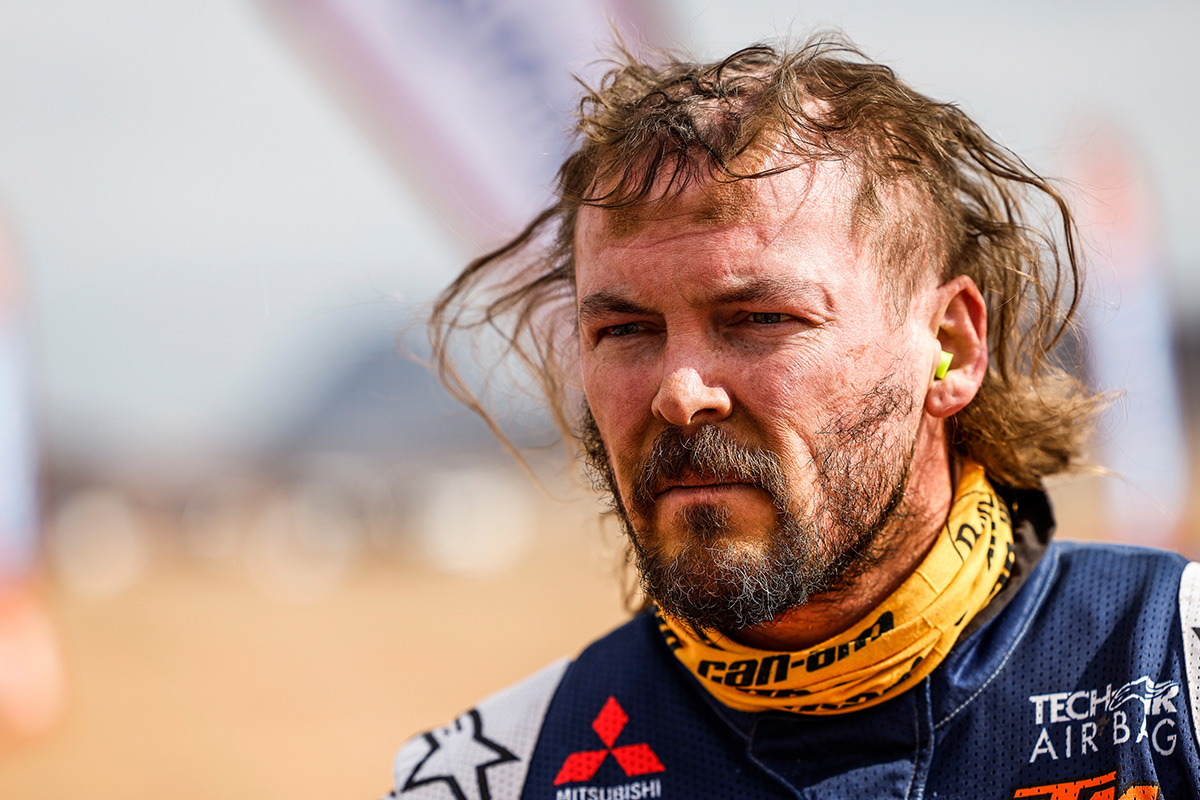 The blind truth is the sharp end of this sport is faster than ever and the stage winners these last three days are riding like they are in GNCC races.
"We go so fast and I also have some scary, scary moments but I try to play it safe." Walkner said at the end of the day. "Over the course of 450 kilometres when you're pushing so hard you can have so many moments." Skyler Howes explained. "We ride fast and to make the difference you have to take risks." Adds Adrien Van Beveren. "The pace we are going is maybe too high but this is Dakar."
Each "old guy" on that list above can all still get the job done but they are certainly mindful this is only day three and there is a long way to go. They just need to keep in touch with the guys flying out front because otherwise those gaps are only going to keep growing.
🏍️ Daniel ''Full throttle'' Sanders 💨#Dakar2023 pic.twitter.com/EmNvVu6iGG

— DAKAR RALLY (@dakar) January 3, 2023
First time bonuses pocketed
Stage three was the first chance we got to see the new time bonus system in play and thank God the organisers did the maths, it was nuts to keep up with!
But after two hours and 15 minutes of riding they reached the fuel point and bonuses could be awarded, and therefore subtracted from their overall riding time.
Sanders led scratch by five seconds ahead of Brabec. But Klein, first away this morning, remained out front and was rewarded with almost six minutes in bonuses. That's a bigger gap than Sanders won by today for "free".
Skyler Howes, who started third, also kept ahead of the chasing pack and racked up 2'38'' in bonuses. All of which meant at refuelling Sanders, Brabec, Klein and Howes were within 10 seconds of each other.
Remember yesterday when Sanders could have won but chose waste five minutes at the end of the stage so he could start down the order today? Maybe the riders need to have a rethink of the tactics.
"It's nice to get a stage win and be leading, for sure." Said Sanders. "I knew my pace was good and I felt strong today, so after refuelling I pushed on to the end. I had a great chance to make some time up today, which I did, and now I'm leading so it's all good! Tomorrow will be tough though as I'll be leading out, so it'll be important to stay focused, but I'm looking forward to the challenge."
Photo Credit: A.S.O. | F.Gooden DPPI + Rally Zone + Red Bull