Quick look: 2024 TM Racing Enduro models
Quick look at the details behind TM's 2024 Enduro model range which features "targeted changes" underneath new graphics, carbon-look handguards and includes updates to the fuel injected two-stroke engines.
11 enduro models ranging through a carburetted and fuel injected versions of 125, 144, 250 and 300 two-strokes, plus 250, 300 and 450 FI four-strokes remains an intriguing one from TM.
Their philosophy of basically doing exactly what they want for the right reasons stretches through that line-up. The range of capacities and different models shouts enduro and with a factory race team in EnduroGP World Championship leading development and testing duties, the pedigree remains strong in the Italian manufacturer.
For the 2024 model year TM say they have 'targeted' changes across each model with many updates adopted throughout the line-up. These include revisions to engine components for improved engine life, changes to fuelling and mapping on the two-strokes, tweaks to electrical systems and a minor chassis update.
2024 TM model update highlights – focus on the two-strokes:
New graphics and colours
Upgraded anti-slip seat
New carbon effect Circuit handguards as standard
All-new TPPS sensor for "best carburation ever" (new 2nd pressure sensor) on 2T bikes
New 2T cylinder design for better performance
Improved lubrication on engine bearings
New ECU strategy and mappings
Reinforced frame forging to improve durability
All models come with Brembo 9mm front brake master cylinder to improve braking performance and feel
Nissin rear brake calipers on Galfer brake discs
KYB SSS fork and TM's own "faultless" rear shock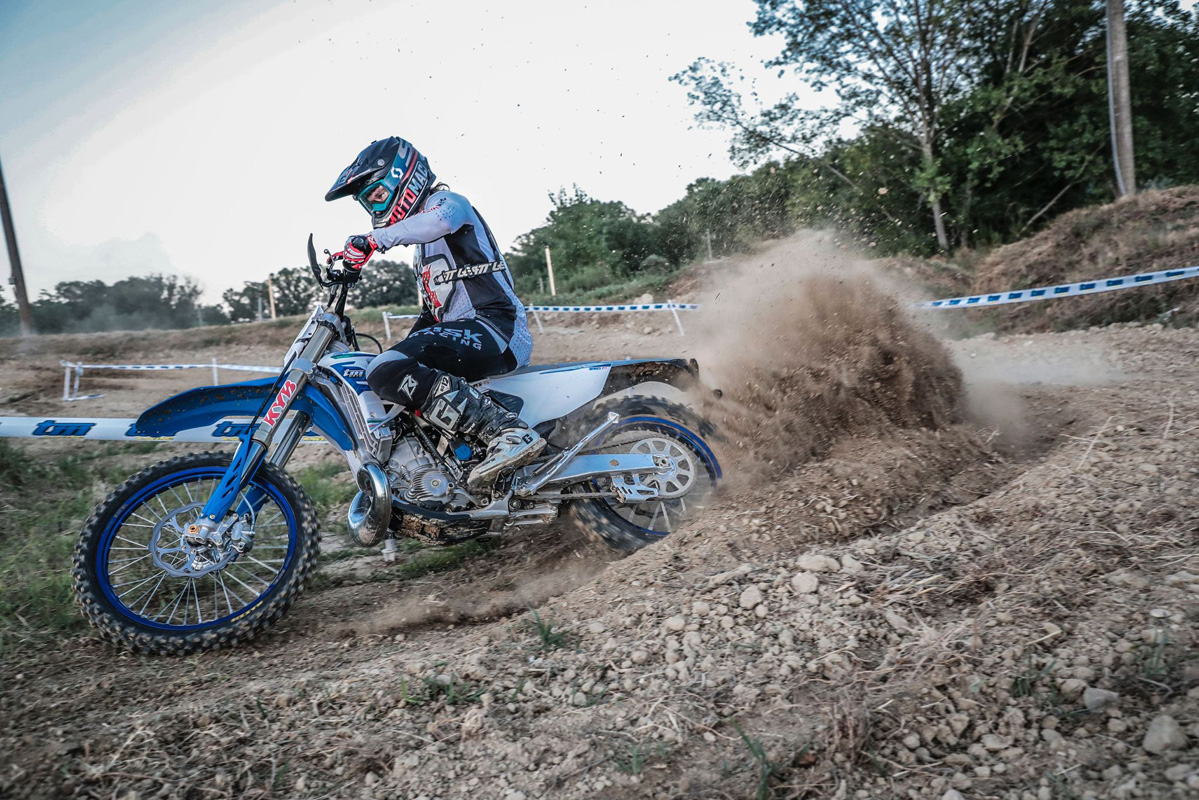 On the face of things, TM's 2024 models look pretty similar except of course for the new grey colours, although Circuit carbon-look handguards are a nice, new touch.
TM's latest generation aluminium chassis was new for 2022 and arrived with improvements for handling characteristics, a reduction in weight for every model across the range, a better rider position and improved freedom of movement they said.
Those chassis' remains unchanged for 2024 across each capacity class and model, although it needs pointing out the different models have their own tailored chassis.
Two types of two-stroke
TM give you choice for carburetted and fuel injected two-stroke models with development going into the FI engines this model year. The main change in the engine department is a secondary sensor in the fuel injected motors which aid information to the ECU for improved fuelling and throttle response.
ECUs get tweaked also to account for new sensor info and a new cylinder design (we don't have any specific details on that). Engine reliability should also be improved with new oil flow specifically onto the bearings.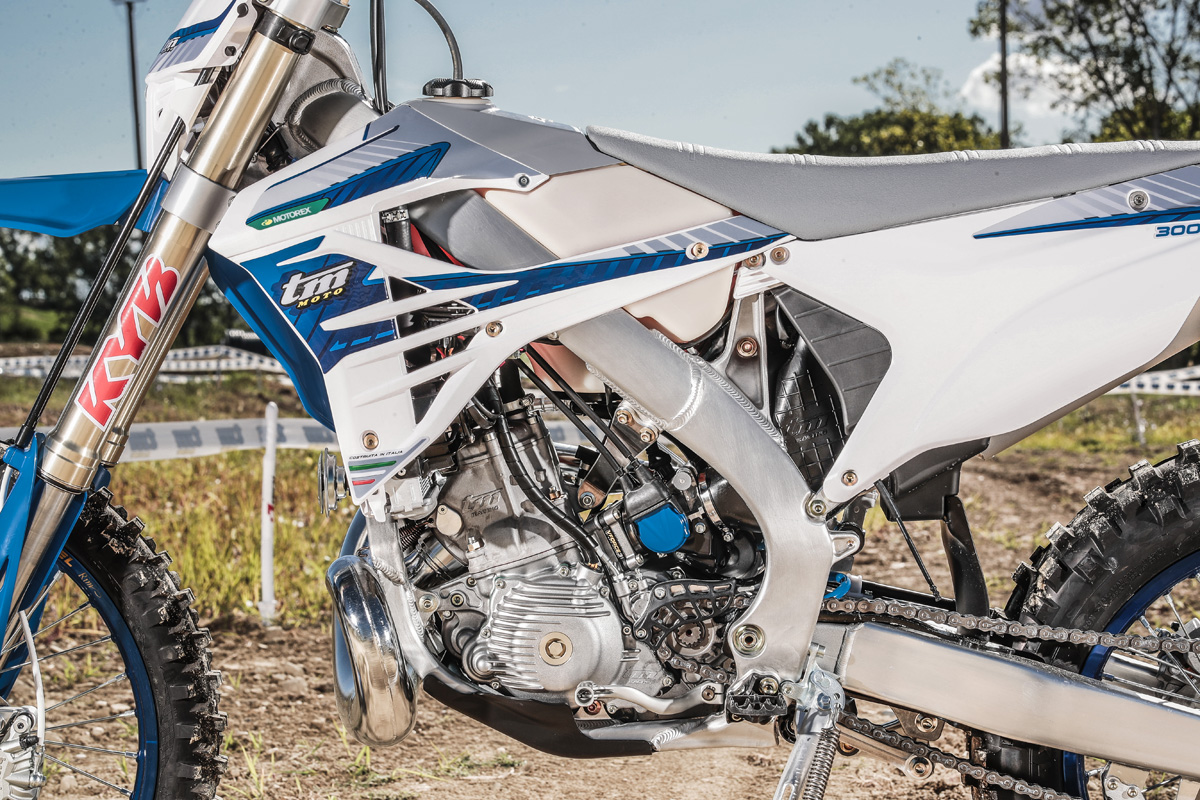 TM motorcycles are famously built to a near 'factory' machine specification list, definitely ready to race without additional parts to buy and fit, yet designed for the customer they say. That includes high-spec KYB forks and TM's own design and manufactured rear shock which the rider out in Italy helping us out, Jordan Scott, says "you can't fault".
TM 'factory' race bikes run the same components as the bikes they produce for their customers and though some new parts and settings are fitted for development, those parts go straight into the production bikes.
Jordan Scott headed out to the launch test in Italy and came back highlighting just how good the bikes are straight out the crate and didn't need any winning over by the suspension, brakes and legendary power from their two-stroke models. "Something for everyone, that's for sure."
Check Jordan's vlog from the launch test…(apologies for the camera angle)
More information: www.tmukonline.com/en-model-range/