Quick look: Triumph Tiger 900 Aragon – Cervantes rally-replica limited editions
In celebration of Ivan Cervantes' victory in the 2022 Baja Aragon adventure bike class, Triumph is launching two new Aragon Editions of its Tiger 900.
Former World Enduro Champion Ivan Cervantes finished the 2022 Baja Aragon on a Tiger 900 Rally Pro in an impressive 1 hour and 6 minutes ahead of his rivals. It isn't the toughest rally event as Triumph would have you believe but it is tough enough to prove the Tiger 900 is genuinely capable off-road.
Ivan's Tiger for that rally built on previous Triumph entries to the Spanish event, and he isn't the first test rider to be inspired to build and race a standard machine.
Baja Aragon Edition models are Triumph's tribute to Ivan's victory and meet demand out there for more meat on the bones of stock adventure bikes, more capable off-road models basically.
The Tiger 900 Rally Aragón and the Tiger 900 GT Aragón will be available for 2023 only. In limited supply and unique colours and graphics, plus a few specification changes. Meaningful upgrades include fully adjustable Showa suspension units on the Rally edition (electronic Marzocchi system on the GT model) and Brembo brake systems.
Sadly it doesn't extend to knobbly tyres for this off-road inspired machine and both arrive with street hoops as standard – although the Rally does get steel spoked rims, a sump guard and crash bars.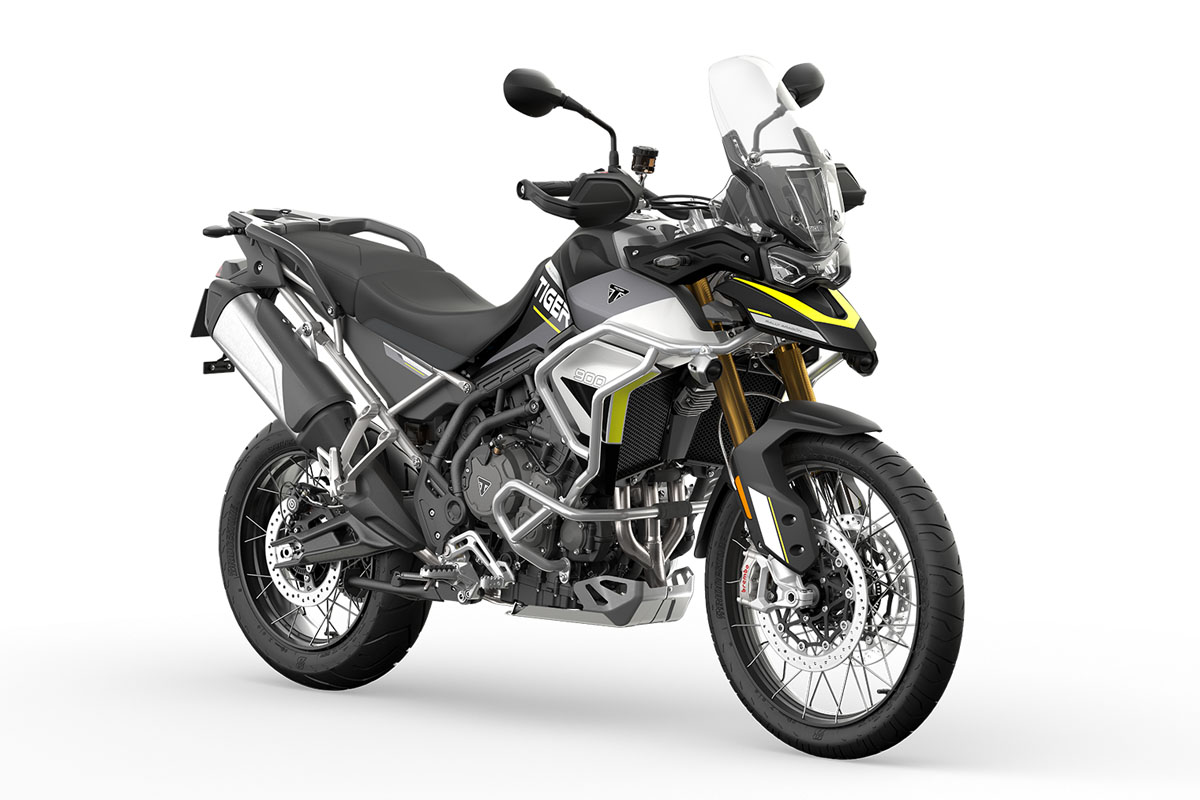 Baja Aragon Edition technical highlights:
Maximum torque of 87Nm at 7,250rpm from its 'T-Plane' three-cylinder engine with its trademark 1-3-2 firing order, complete with an assisted slipper clutch
Modular chassis with lattice structure and aluminium subframe
Brembo Stylema brake calipers
Fully adjustable, 45mm Marzocchi inverted forks and rear shock. Electronic preload and rebound adjustment on the GT while the Rally is equipped with fully manually adjustable Showa suspension and 240mm travel at the front and 230mm at the rear for greater off-road performance.
5 or 6 riding modes (depending on the model), adjust the throttle response, cornering ABS and traction control
Low fenders to protect the engine, while the Rally model is also equipped with high fenders to protect the fuel tank and complete the off-road racing look
Both versions feature new colour schemes. The Tiger 900 Rally Aragon Edition is dressed in the same tricolor paintwork as the 2022 Baja winner with a combination of Matt Phantom Black, Matt Graphite and Crystal White and Racing Yellow details, plus an exclusive new two-tone design of the seats.
The Tiger 900 GT Aragon Edition follows the same example, albeit with a more touring look and details unique to the Tiger and Baja, plus a new two-tone seat and Diablo Red, Matt Phantom graphic. Black and Crystal White that give it a more sober look, Triumph says.
Where are the tacos?
Certainly, in the photographs, we miss knobby tyres and the specification of the Showa forks and shock absorber is not that which Ivan Cervantes took to the Baja 2022 win. Sadly Ivan, a Triumph enduro model development rider, won't be repeating the Baja win this year due to a broken leg. But we know the legend of enduro has been developing off-road specific tyres for big trail bikes with Rebel Tires and these are hopefully coming soon.
Sometimes, brands like Triumph make aesthetic changes and touch-ups on the street models rather than taking the concrete step of making a real model capable of tackling off-road for real.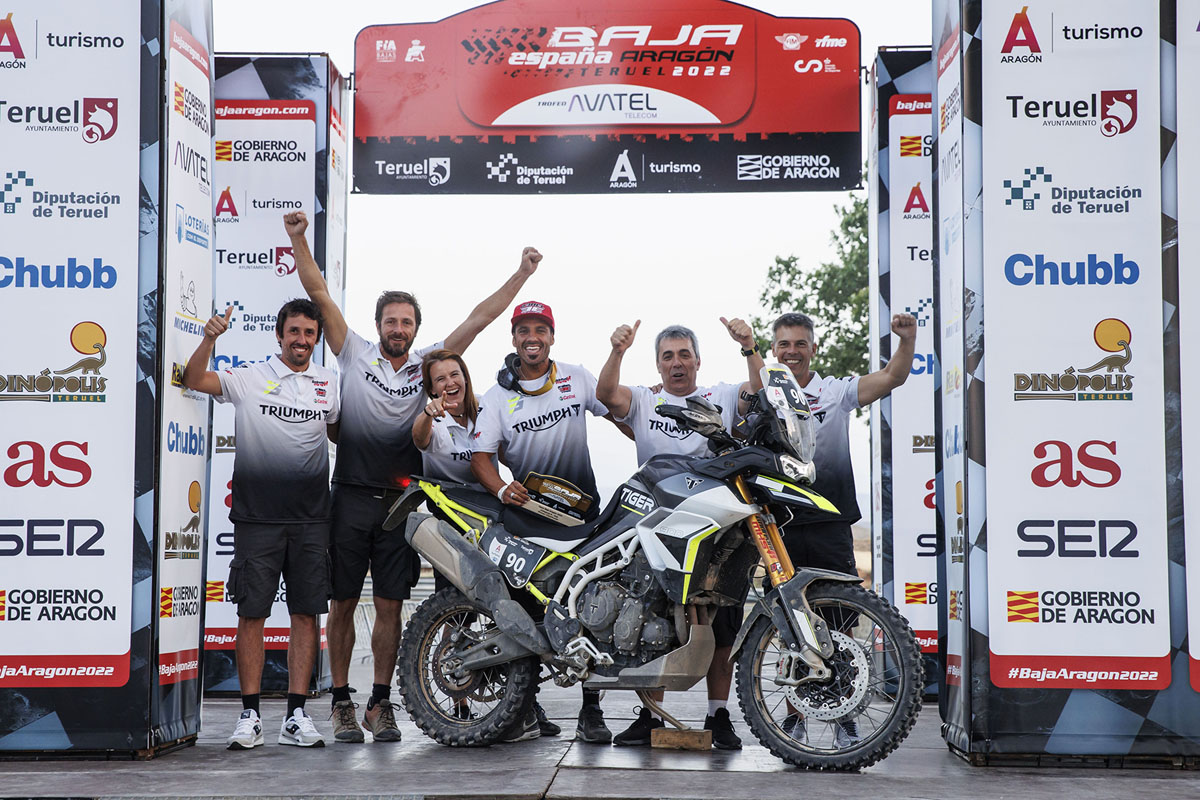 Sadly, it doesn't go quite far enough for our liking and as this is such a limited edition model…why not build a saucier bike?
Still, it looks good and there is enough spec upgrading going on to mean turning off the asphalt onto dirt won't be a disaster, you will just need to switch the tyres. Triumph has also made 65 original accessories to personalise both models and give them a more adventurous 'look'.
Both models are limited to the A2 license holders and will be available now with a price of £12,195.00/€15,995 for the Tiger 900 GT 'Aragón Edition' and £12,795/€16,595 for the Tiger 900 Rally 'Aragón Edition'.
More information: www.triumphmotorcycles.com