5 Minutes: AMA National Enduro Boss, Alan Randt
AMA National Enduro and Enduro Engineering boss Alan Randt offers insight into the effects of Covid-19 on the 2020 NEPG race series and Off-Road sport in America…
AMA National Enduro Series (NEPG) race director and Enduro Engineering boss Alan Randt has weathered the storm these last months. With the Covid-19 tide slowly beginning to turn, and racing picking up again in at least some States across North America, we caught up with Randt to understand better the affects it has had on the NEPG series, his staff at the races and his factory, plus wider outcome for the off-road industry.
As the organiser of a major US race series Covid-19 must have brought a sizeable set of unique problems for you. What headaches did it cause?
Alan Randt: So far it has adjusted our series schedule and changed staff travel plan, cancelling flights, rental cars, etc. But now to get back to racing we will need to deal with new regulations from the insurance carriers, like having electronic release forms, parents release forms for minors, online transponder sales and all the other things that will go along with keeping human contact to a minimum.
Where are you at currently with NEPG 2020 in terms of events postponed or cancelled?
Once the pandemic started to get bad here in the U.S., we were just about to have our second round in Texas, we worked with that club to reschedule that event for Nov 15.
Off-road riding/racing is such a huge mental release... we believe that riders will see the benefit of that in these difficult times and actually ride more.
Alan Randt
We had one other event scheduled in Louisiana that we cancelled for the year because with all of the rescheduling for the fall there just wasn't another open date. Our next event is scheduled for Georgia on June 7, a short distance from where the GNCC will pick up on May 16-17, so we expect that we should be able to have that event as planned and the rest of the schedule to remain the same.
The situation in the United States seems complex in that different States are applying different rules – have you explored different options for switching races in the 2020 championship?
You are correct that each state has its own guidelines for events, and are starting to slowly re-open with business so that there will be the necessary items available for the teams and hundreds of amateur riders like food, lodging, etc.
Georgia is one of the states that is opening first so that is a plus for us having the next event there, Minnesota is next in June also and from there the events are spread out about one a month, so we are hopeful that will give time for the rest of the states to open so that we won't need to adjust our schedule further.
Have you spoken with riders and team managers? What is their response on the whole?
We have been in touch with the teams and riders, but it has pretty much just been a waiting game for all of us for when we can get started again. Things are changing very quickly now with some states starting to re-open, so our communications with the riders will be increasing over the next couple of weeks as we can start making a solid plan going forward.
There must be financial issues for everyone involved in NEPG – in other sports we see this is a big issue globally – how has it affected things?
The NEPG has limited staff when we are not racing, so if we are not racing our overhead is low. The sponsors have already started to delay payments which is understandable and with all of the extra expense there will be for software upgrades to as much online as possible, on site signage, protective worker equipment and the like, it will be a tough year economically.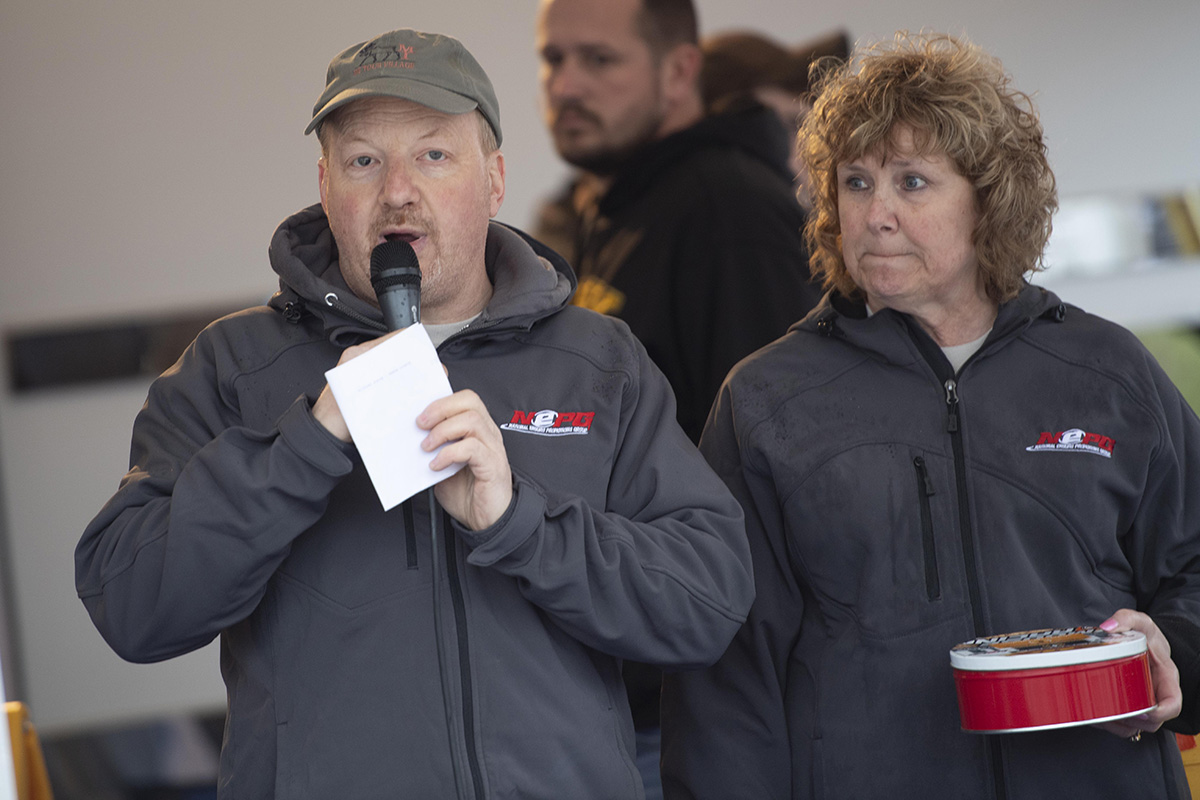 The professional racers rely a lot on purse and contingency money, so they are probably affected the most.
With your Enduro Engineering hat on, Covid-19 has had a big impact on the motorcycle industry on the whole – how has business been affected?
We have been very fortunate to be able to stay open with a limited staff and having the bulk of our business being sales to distributors, dealers and e-commerce. The state required us to close our walk-in side of the business, but that is a small percentage of our business.
The dealers that rely on walk-in business will be hurt the most.
Do you think it will have any lasting effect on off-road riding and racing?
We expect that things will be difficult this year, better in 2021 and then hopefully back to normal. Off-road riding/racing is such a huge mental release because of the extreme concentration that it requires, we believe that riders will see the benefit of that in these difficult times and actually ride more.
Has the "downtime" been a chance to do something positive and make any plans for the future with NEPG?
Probably the biggest thing will be the positives that will come from some of the new procedures we will need to do for social distancing at the events with the way we will need to get 600—700 riders through registration quickly and safely while keeping our distance. We are sure that it will be more efficient and careful moving forward even after social distancing is not necessary.
The National Enduro series always was designed to be different, does that remain true? What is the philosophy behind NEPG and has it changed?
National Enduro has been different because of the pro and amateur riders competing side by side on the course at the same time and being a great place for families to all compete together.
It seems like that is starting to be a similar concept of the WESS series in Europe now. What other sport do you get to line up on the same row as the national champion? And then have the opportunity to talk to them before each test section.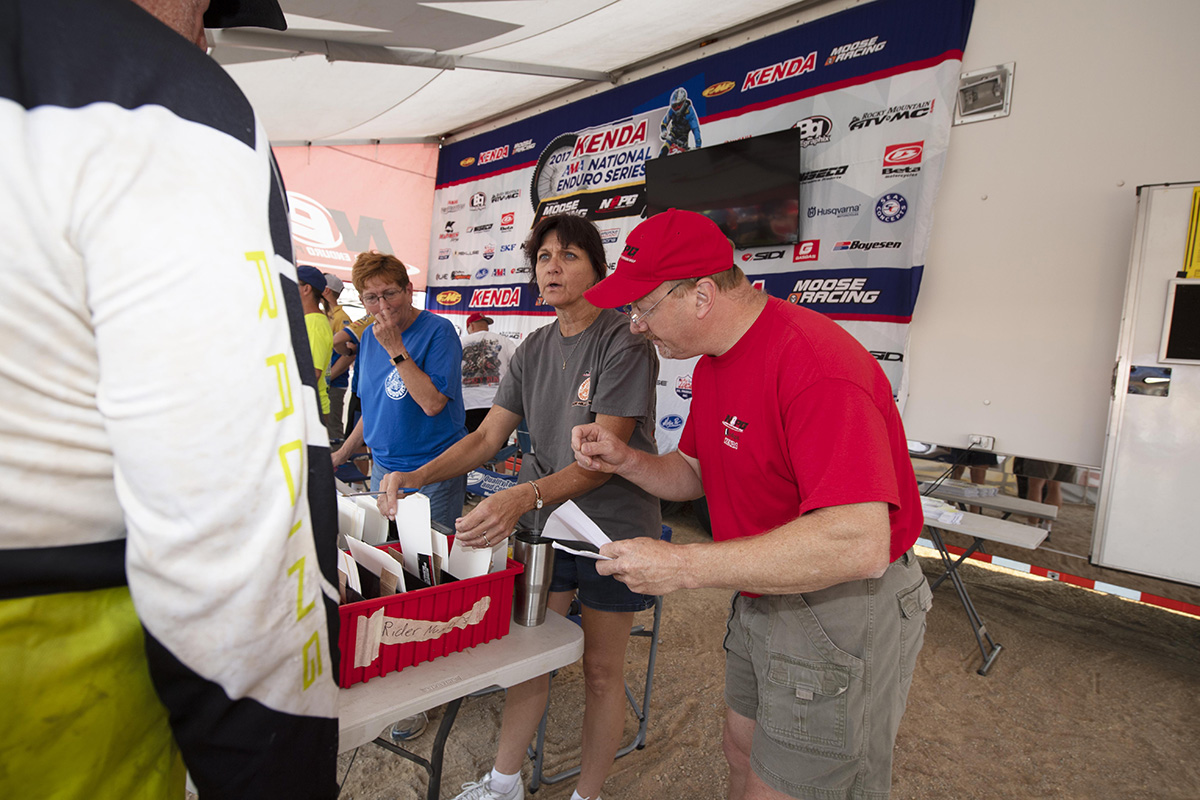 We are also different in that we rarely ever use any part of the course twice in the same event, you have 50-70 miles of fresh trails each event, so you need to be able to read the terrain rather than knowing what is around every turn. The clubs that we work with pride themselves on quality single track trail, something that you don't see much of at other types of off-road events.
It has been said by some riders that the trees can be too tight at times, but it has been opening up some over the years. We like to have single track but open enough that a faster rider can pass, when the speeds are lower the trails stay much smoother over time, and who doesn't like a smooth flowing trail?
We spoke with Kailub Russell recently and he explained things are no longer dominated by MX and SX but many more people ride off road – do you think that's true and if so why?
There does seem to be a trend towards off-road because the riders can get much more riding time than with MX and it is a bit less intimidating. When MX had more natural terrain tracks you didn't have to have your bike dialled in very close and learn how to jump properly, it was just enjoying riding your motorcycle with your buddies like off-road is.
We need your support
If you've enjoyed this article, if you've found it informative, interesting, entertaining even, please support us.
We want to continue doing what we do, to the best of our ability, serving the enduro and off-road community.
Please consider a donation, every little helps…
Thank you.
Overall how "healthy" was the 2020 series looking in terms of rider entry numbers and support from teams/sponsors?
It was shaping up to be a record year for us in the rider count (852 at the first round), and we have full factory teams from KTM, Husqvarna, Sherco, Beta and Honda, plus very large amateur classes.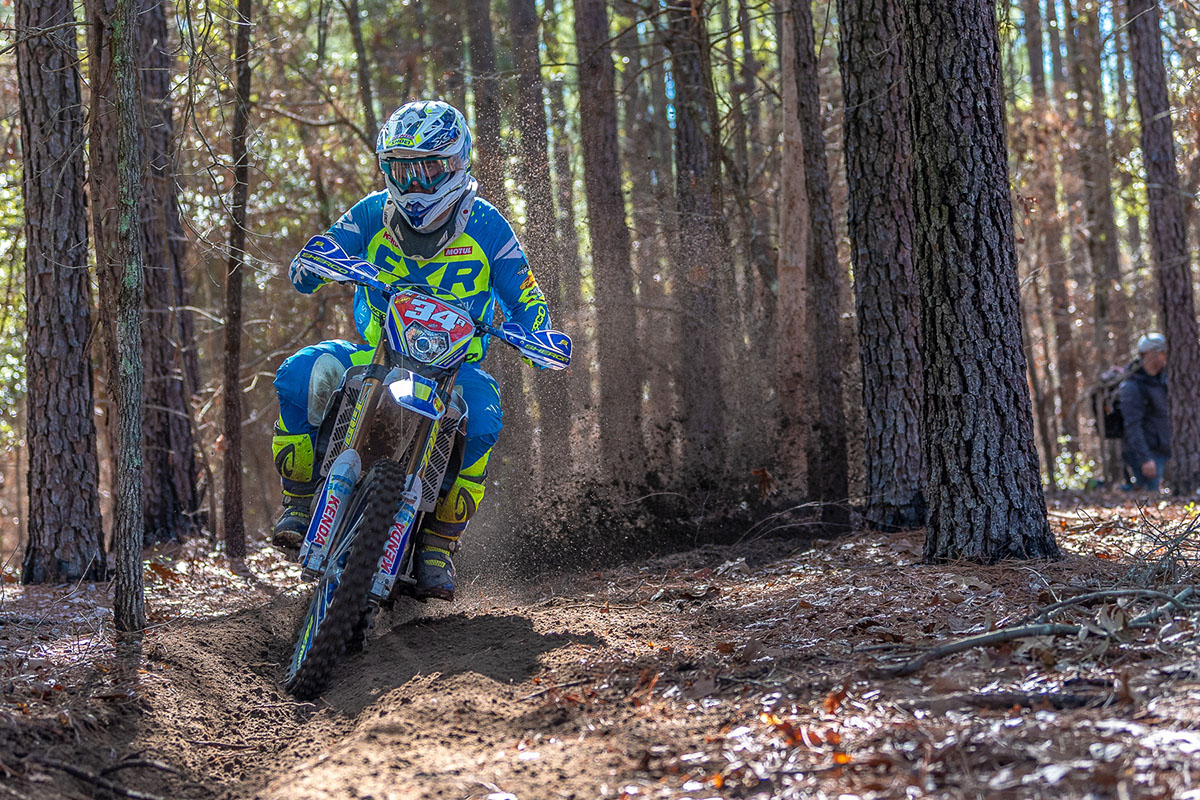 The industry support was fantastic with most every motorcycle brand lending a hand like Beta, Sherco, KTM, Husqvarna, Yamaha, Honda, Kawasaki and Jotagas plus many aftermarket companies like our title sponsor Kenda tires, Moose Racing, FMF, Enduro Engineering, E-Line, Seat Concepts, All Balls, Rocky Mountain ATV/MC, Rekluse, Wiseco, Motion Pro, XC Gear, Ol'Red, Sidi, SKF, Bike Graphix, 100%.
The NEPG Series kicks off again on June 7 with the Cherokee National Enduro in Georgia.
More information: NationalEnduro.com
Photo Credit: Shan Moore