Spotted: Factory Sherco creative tool storage
Sherco Racing's Extreme Enduro Team riders Mario Roman and Wade Young know how to be creative with their riding skills but take a look how inventive they can be stowing spares and tools around their bikes.
Spotted "under the hood" of the Sherco 300 SE factory bikes at the Enduraid French Extreme Enduro are two ways to store a spare set of brake and clutch levers. The main image (above) shows Wade's Sherco where levers nestle in foam on the back of the fuel tank (plus a 10mm socket). It's a super-quick way of accessing the levers if you crash and break one or the other while riding.
Getting creative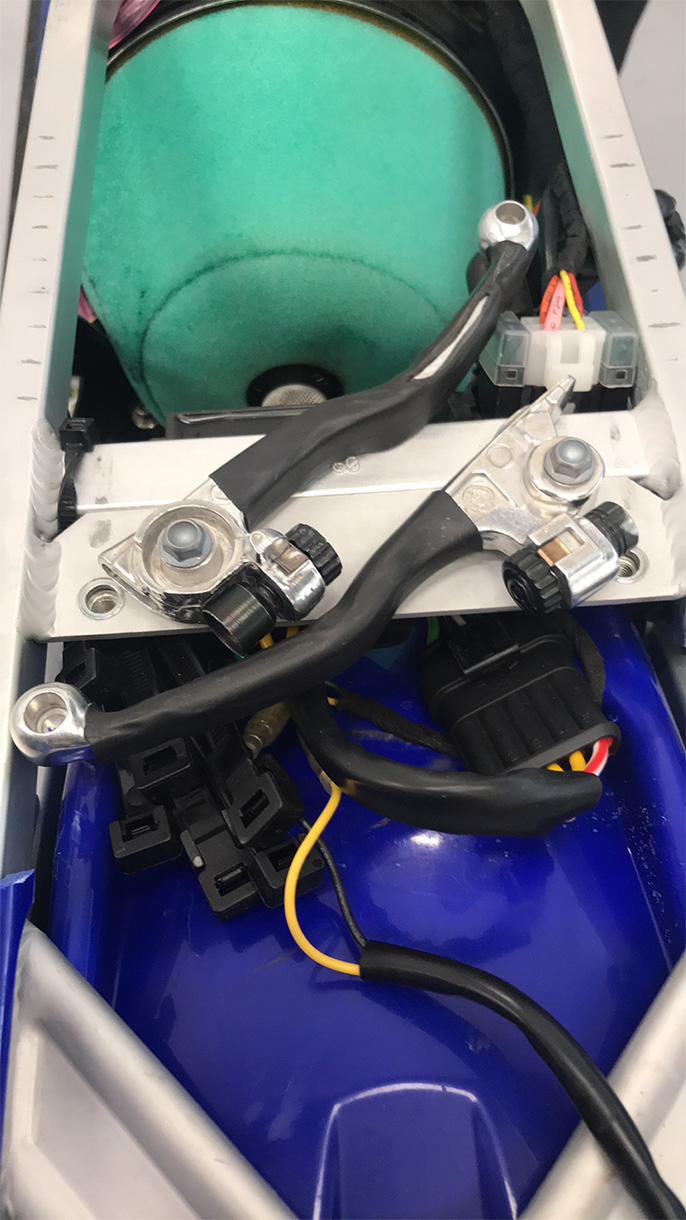 The panels off images show Mario's bike with the levers attached to the subframe and under the seat. There are some cable ties under there for good measure too. This looks like a more secure way of stowing the levers although would take a little more time to release them.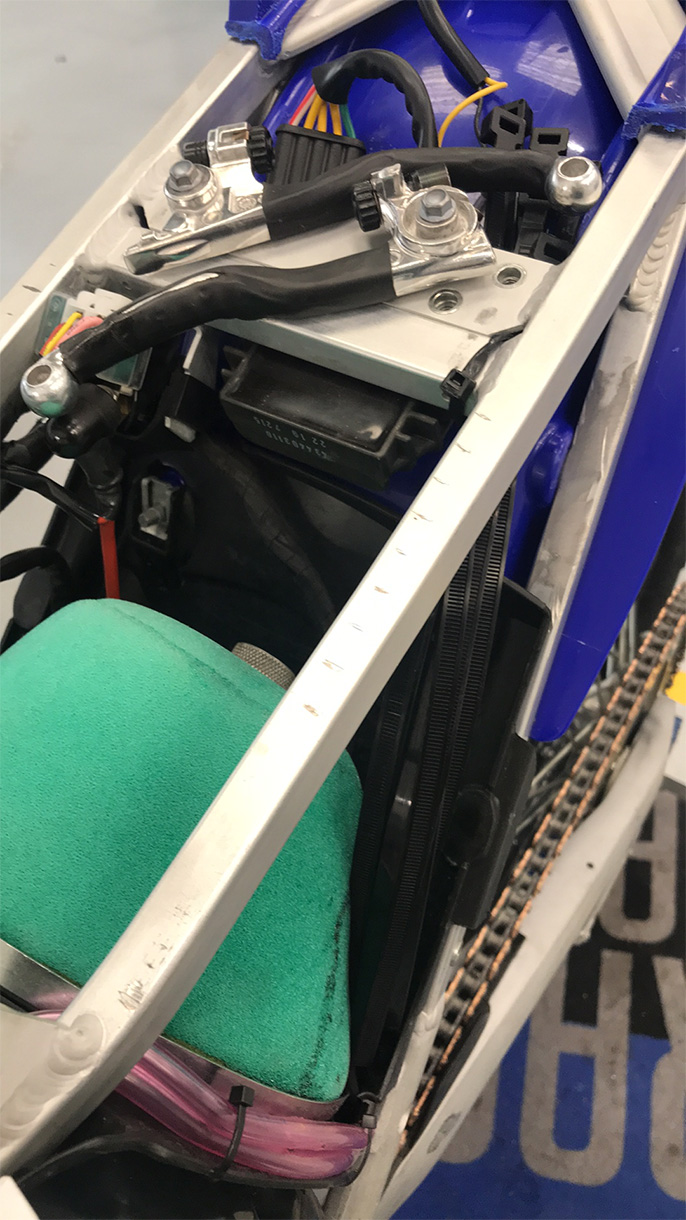 It's nothing new of course, riders have been storing spare parts on and around their bodies and bikes since we first strayed away from our toolboxes. The point is to take some of the weight off your back or out the tool belt to reduce the physical effort on the body.
A couple of aluminium levers might not seem much but across many hours riding at an event like Red Bull Romaniacs it makes a difference.
Sherco enduro bikes have the advantage that you can quickly take the seat off without tools which further reduces the need to carry anything about your person. Both riders would obviously be carrying a tool to remove the lever bolt and nuts from the perch on the handlebars.
In our experience this is more common practice with extreme enduro riders than traditional enduro riders but it makes sense for trail riding too. The trick is to make any tool stored like this accessible and secure so it doesn't fall off and also to prevent any damage it might cause by moving and rubbing while you ride.
It is food for thought if you do not already do this. Where can you stow tools on your bike?
Photo Credit: Mastorgne + Jordan Curvalle