Blog: Billy Bolt getting ready for Romaniacs
SuperEnduro World Champion and 2018 WESS Champion Billy Bolt's latest exclusive blog for Enduro21 looks forwards to what looks like being a really tough Romaniacs, explains what went wrong at Sea To Sky Extreme Enduro and why EnduroCross and even GNCC are on his bucket list.
Hey everyone, I've been busy with vlogging this year a lot but it feels good to take time out, sit down, have a think and to put some words down for my Enduro21 blog.
I'm currently in Munich airport having been out testing in Austria for a few days with Jonny (Walker) and Mani (Lettenbichler). We were finalising the bikes and settings ahead of Red Bull Romaniacs which his fast approaching at the end of October.
Despite the restrictions, we're still managing to get a fair bit of riding and this last month especially has been really, really busy with races, training and testing. The lack of big races has meant the team and the R&D guys have tried to make the most of the free time and get some things tested including going to Italy a couple of times. We've actually been testing some stuff that will come up on Husqvarna bikes in the future which was pretty cool to be part of that. I'm saying nothing though!
Just keeping busy
I did the Hawkstone Fast Eddy Cross-Country which was pretty cool to get the win there and I was really happy with that plus a couple of British Extreme rounds in the summer where I was happy with my riding. I also did a Scottish motocross round this past weekend and the track was a really, really rough, it took me three days to walk properly after!
https://www.facebook.com/billyboltracing/photos/pcb.1679345918923914/1679345828923923/
Sea to Sky
I also raced the Sea to Sky Extreme in Turkey which is definitely the most relaxed race in the calendar. The feeling of holiday vibe is what makes loads of people go there and I enjoy it. Even if it was one of the races I had to pay to do it'd definitely be on the list.
It was a thoroughly enjoyable week to be honest. My whole family was there, my mam, dad and sisters and it's not very often we're all at a race together. My girlfriend Roxy couldn't make it unfortunately, but it was a nice, the atmosphere in the hotel and was great and the event is really relaxed.
I kinda went with a holiday attitude and although I obviously wanted to do well, after the year we have had I wanted to enjoy it too.
Holeshot guy
https://www.instagram.com/p/CFq4umLAX1V/
Obviously, many will know already that I ended up third when I had been leading all week. Three out of four days were perfect and even the final day was 85% to plan – my plan was to stick with the other guys (Graham Jarvis, Wade Young and Mario Roman) not try and break away or win the day, just finish with them and that would have been enough.
But unfortunately I made a mistake and everything came crashing down from there and I finished third.
How it went pear-shaped...
I had won all the previous days and was happy and relaxed heading into the final day. It's the longest day and me and Wade were pretty much together for most of the day with Graham and Mario not too far behind.
I actually made a small mistake just before a hill climb in a valley and lost the lead. It was a hill which was new last year but I didn't recognise it because I didn't race Sea to Sky in 2019. The hill had big, loose rocks and Graham and Mario started to head up last year's line but weren't making too great progress in the rocks so I went for a big bypass on a line next to them, just nailing it and hanging off the back of the bike which turned out to be a pretty good line – that's pretty much what minced my tyre.
https://www.instagram.com/p/CFouBSdnhCM/
Follow the GPS or the tape and markers?
I wasn't really planning on making a break for the lead I was just using the momentum and looking up the hill to see a line and get up. That's where it started to go wrong. When I ran out of momentum I looked at the GPS which showed I wasn't on the line but all week really the GPS track hadn't always been accurate so it wasn't a big deal to not quite be on it.
I was looking at the GPS and wondering 'do I follow what hasn't been entirely accurate all week or do I follow the paint and the tape which I can see in front of me?'. I picked the paint and tape option and obviously that turned out to be a wrong one.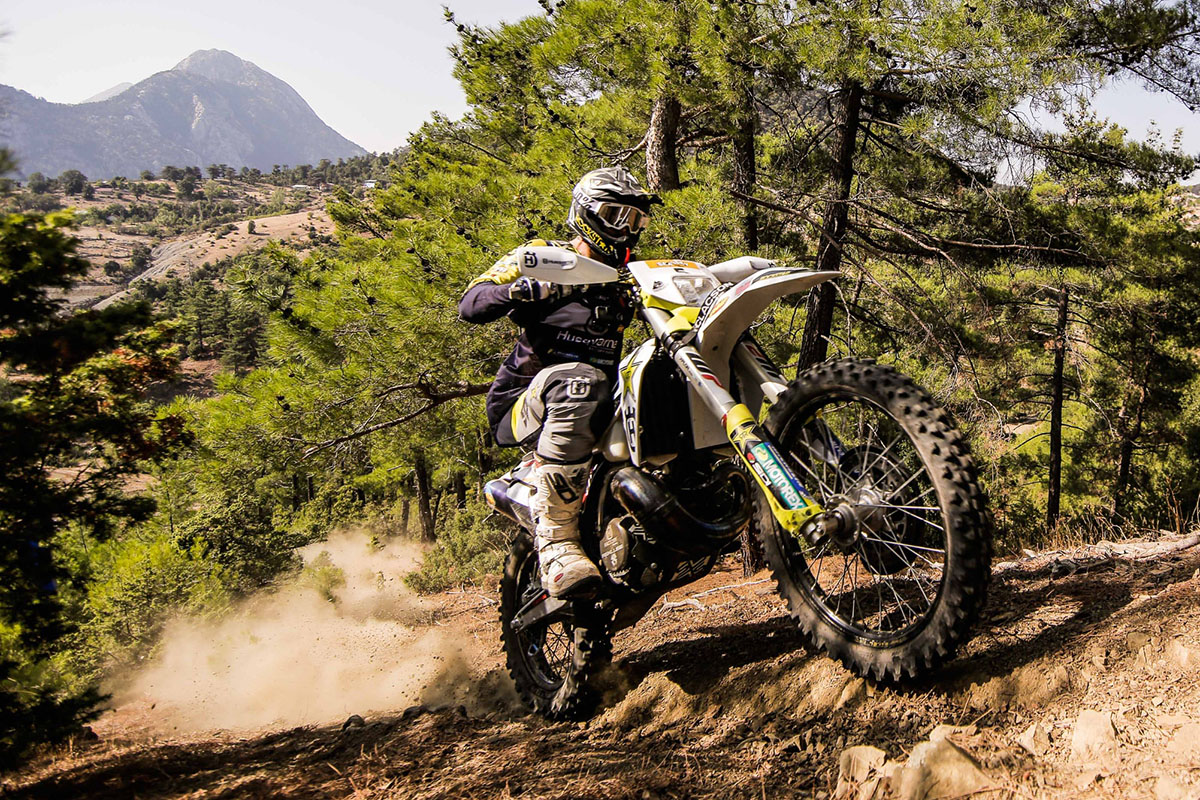 I looked back and Mario was there behind me but Graham and Wade were gone, completely. That's when I realized it was the wrong track so I headed back down again.
I didn't know for sure how much time we'd lost at that point but that section pretty much leads straight into a section called Alcatraz, which is the penultimate uphill which then leads to the final ascent up to the mountain top so I knew we didn't have much time left.
Alcatraz is quite a long track so I pushed as hard as I could but pushed too hard, I wasn't eating or drinking properly and I burned myself out half way up and couldn't see straight at one point.
I did what I could to get to the top as fast as I could and didn't think too much because I didn't want to get angry and start riding badly. But when I did find out obviously it was frustrating to end up third because I'd ridden well all week. It was a bit of several people's fault but ultimately I'd still made the mistake. By the time I'd got to the top there was nothing I could do about it and had to accept the result. But I'll take third for the weekend.
Best preparation for Romaniacs? Physical torture!
Romaniacs is up in a couple of weeks and really the best preparation you can do for that is physical torture, long days pushing in the bike, anything hard!
Knowing the organisers, I can't imagine they are going to make it any easier whatsoever so it's going to be a hard one for sure. I think the weather is going to make it difficult this year. It's going to be really wet or maybe even snow on the mountains so I'm expecting it to be a miserable race.
30 minutes of damn hard hillcimb POV ­with Billy Bolt
Romaniacs is a big event and has enough prestige to be a stand-alone race, with or without WESS it is still going to be one of the biggest races. This year it's one of the few races the factory teams are behind so it's important to go there and give it all you've got. We can't complain after this year. We're pretty lucky to be doing any racing so with six months of no racing, I'll go there and give my all.
I do and don't look forward to Romaniacs if I'm honest. It's the hardest race by a long way and although I feel I am competitive and can challenge for the win, I'm more favourable for a win in a lot of other races.
I still have weaknesses and a lot of room for improvement at that race but that is also exciting and I want to learn and get the better of it. It's a race I want to win for sure.
12 months is a long time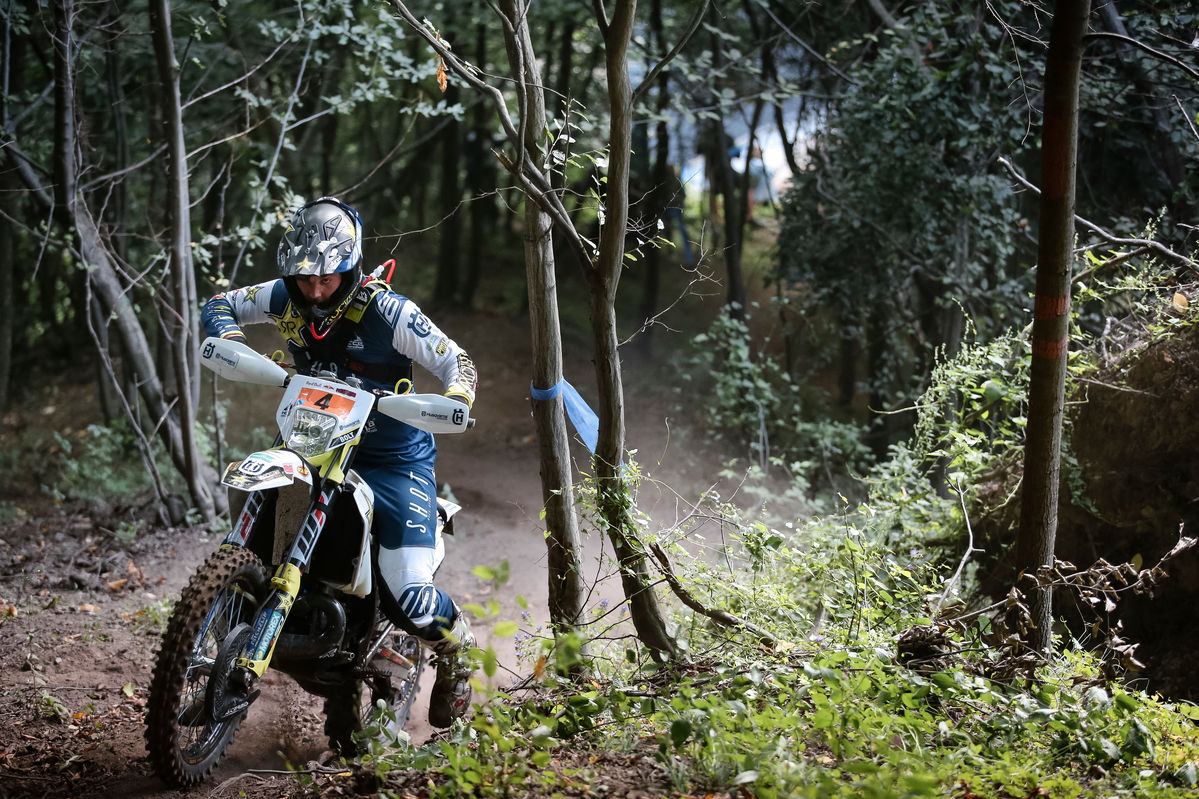 I'm in a much, much better place than where I was last year at Romaniacs. I was struggling with a lot of things at last year's race: my leg and foot were still not perfect and though it's not perfect still, it's a 100 times better than it was.
I'm in a different place in myself as well. My fitness was not there because I hadn't had any bike time and also we had a new bike which I hadn't done hardly any testing due to the injury. All-in-all I'm at a much better position, I'm another year older and wiser which definitely puts me in a much better position.
How do I cope with Romaniacs?
Over time you learn what your body and mind need regards how much you can push, how much to train and also how much you need to rest. You learn what reward you need to give back to your body to make it work best and that only comes with time and working hard every week and month training to arrive at the races and be competitive.
Even if we haven't had a full season, I've still had a fare few races and I've figured out a few things this year which have helped a lot to put me in a good place. From SuperEnduro to the British Extreme Championship to Sea to Sky I've been pretty happy with my performances at all of them. I've still got a few areas I want to work on and I know where some of my weaknesses are but I'm working on it.
EnduroCross? 1000% yes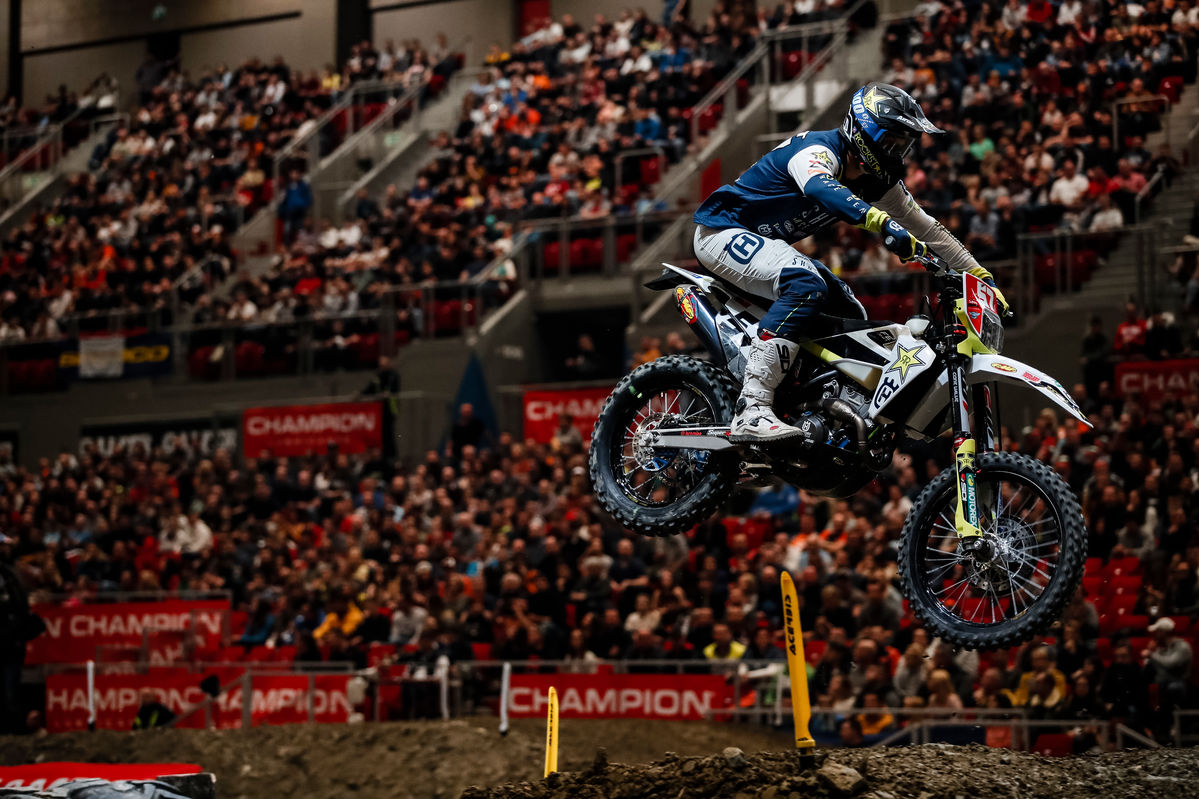 As for what's after Romaniacs, honestly I'm not sure. Initially they announced Roof of Africa would be next year and we planned to do it plus Machete in Dominican Republic but now we'll see because travel and plans are changing. I'll definitely would like to do more races in Africa but it's hard to plan anything.
I haven't heard anything about SuperEnduro either only some conversations with the Polish promoter who wants to do four rounds over four weeks which would be sick. If it happens I'll be all for it because we need to do something like this to make a championship happen this year. I think we will know more by the end of October.
I would 1000% like to race EnduroCross in the States and I have mentioned it to the powers above a few times but I don't think anyone from Europe will be making it across with everything being how it is. I know Mani and Taddy were supposed to go but I don't think they will now.
Definitely it's something I want to try in my career though and I'd love to give GNCC a go as well sometime, both are definitely on the bucket list.
Anyway, for now the focus is on Romaniacs. Till the next time, Billy.
Photo Credit: Enduro21 | Andrea Belluschi + Robert Lynn & Sea to Sky | Burhan Enduro