First Look: Alpinestars Tech 7 Enduro boots
Alpinestars launch new Tech 10 'Supervented' and new waterproof version of the Tech 7 Enduro off road boots.
The Alpinestars 2020 collection brings many new products to the off road table including these two new versions of well-established boots: the Tech 10 and Tech 7 Enduro.
The top of the range Tech 10 gets super powers to become a Supervented boot and the more enduro-specific Tech 7 Enduro gets the waterproof treatment with a Drystar membrane.
Tech 10 Supervented boots feature two inlet ports on the front of the boot which channel air inside the boot. Alpinestars say "a 3D Higher Spring layer runs under the whole foot, creating a space for air to flow throughout."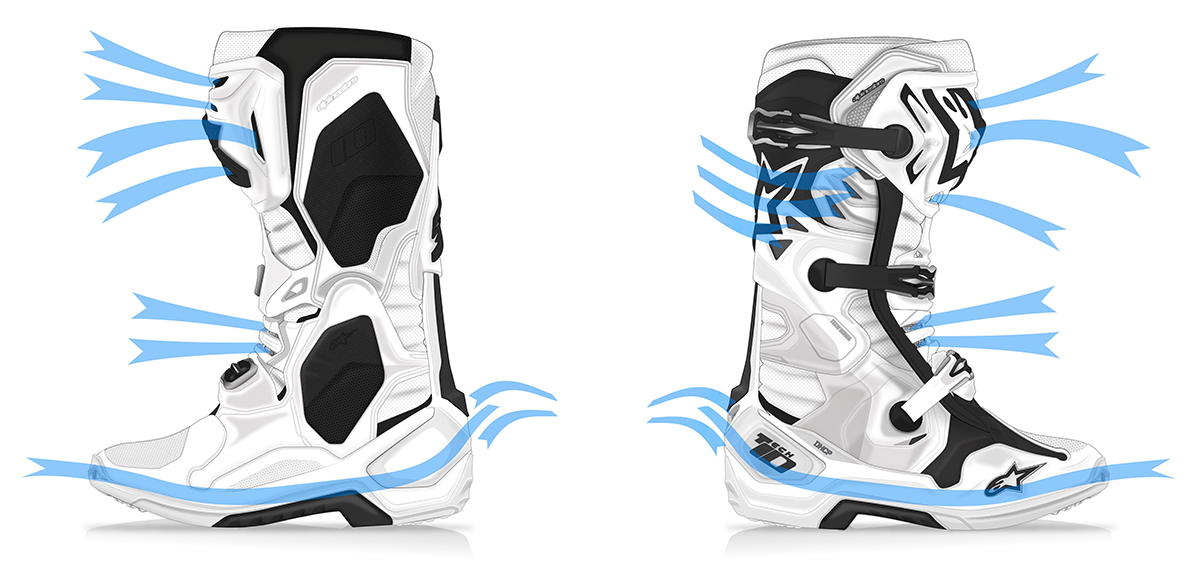 A mesh inner ankle brace enhances further air flow from additional air intakes throughout the boot. The aim of the design, quite obviously, is to ventilate the entire bottom of the boot.
Alpinestars say this 2020 version of the Tech 10 also has a new sole with an extended honeycomb design for superior grip and feel from different angles on the bike's pegs, especially in wet and muddy conditions.
Waterproof enduro boots?
The new Tech 7 Drystar Enduro boot features the patented waterproof Drystar membrane with its proven weather performance and breathability (as used in other Alpinestars products but particularly in their street and adventure boots).
The Tech 7 Enduro features a specifically engineered, compound sole with much greater tread depth for better grip and feel, plus Alpinestars claim higher levels of structural rigidity.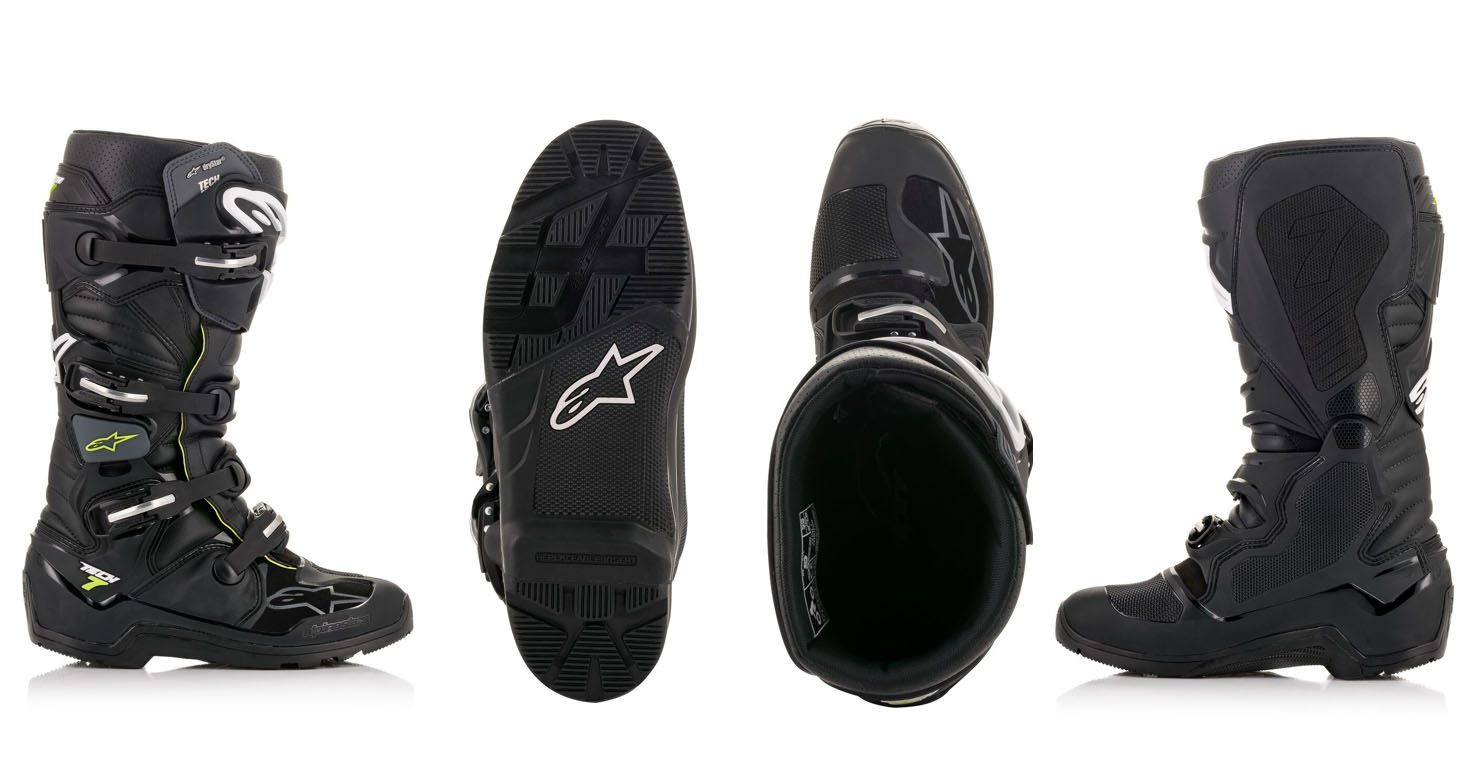 It's a CE-certified boot "promotes core stability and flex via a bio-mechanical pivot while offering excellent ankle protection" say Alpinestars.
We've run a set of (non-Drystar) Tech 7 Enduro boots for a while now and they have a high level of comfort and a protective confidence about them with no shortage of feel on the pegs and foot levers.
The new boots are bolstered by new off-road race apparel from Alpinestars.
Cost: $649.99 Tech 10 Supervented/$419.95 Tech7 Enduro Drystar
More information: Alpinestars.com