First look: new helmets for 2022 from Leatt
Leatt has launched their new helmet line-up for 2022, the South African brand has upped safety standards to meet more rigorous European and DOT regulations plus introduced new designs across the model range.
With new designs to match the 2022 Moto Collection and a fresh focus on meeting safety standards no matter which side of the Atlantic (and which standard is mandatory), plus a free set of goggles with three of the four models, Leatt is making a statement with the new line-up of lids.
A "will to set the benchmark in helmet safety" means Leatt are now testing all their helmets, from the top of the range 9.5 model to the lowest priced 3.5 option, to meet the more rigorous ECE 22.06 European and the American DOT safety standards. The helmet design on all models also incorporates the 360º Turbine Technology that mitigates the rotational acceleration and the G forces in the event of a crash.
Add in there four EPS density of impact foam and a visor with a breakaway function that reduces the forces, plus all the helmets are designed to fit with a neck brace and are equipped an emergency release system. And that's without mentioning the new colours...
Leatt's off-road helmet range in detail: Leatt 9.5 Carbon V22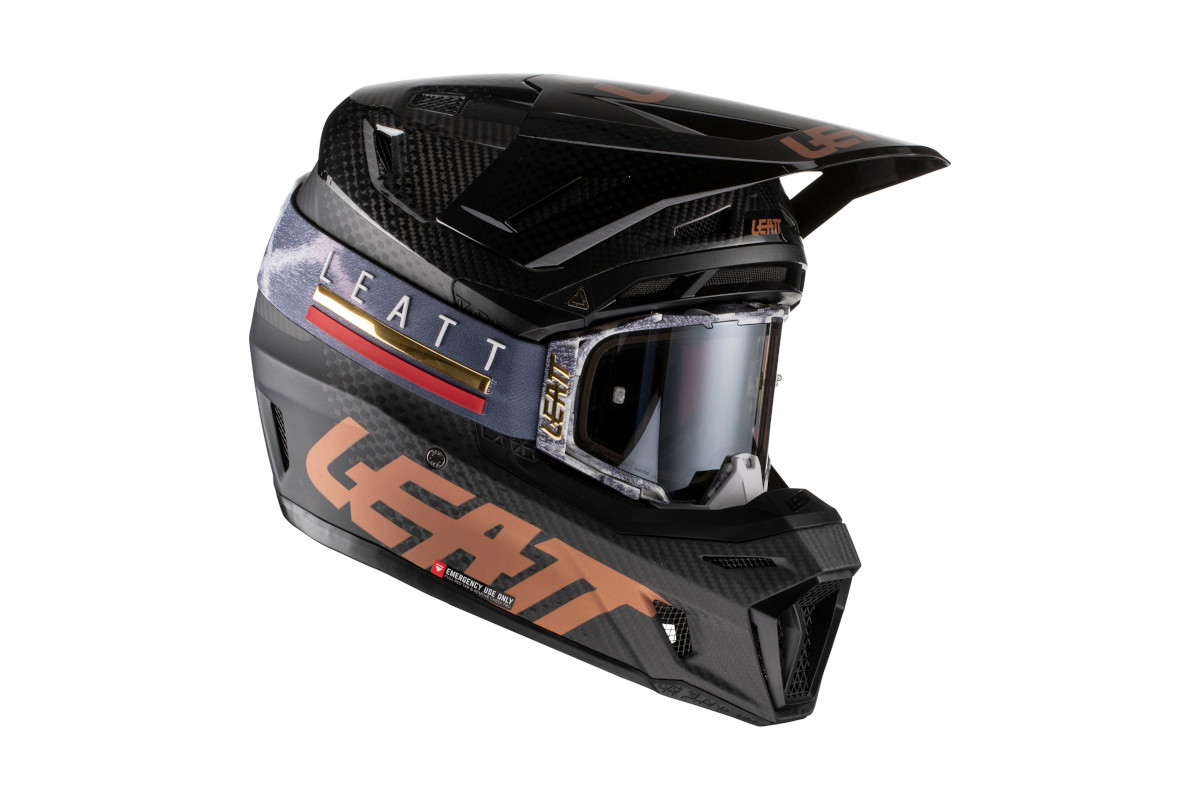 360° Turbine Technology reducing shock hazard forces by 30% and rotational forces by 40%
Carbon outer shell
Inner lining with Pro-Fit system for a better fit
Wide ventilation channels that evacuate heat even at low speeds
Inner shell in four different densities for better absorption of forces in the event of an impact
Visor with disconnection system in case of impact to reduce the transmission of rotational forces to the neck and head in case of impact. Visor extender
X-Static inner lining washable, breathable and with anti-odour treatment
Designed to provide increased mobility when used with the Leatt Neck Brace
System compatible with hands-free hydration kit
Leatt Velocity 6.5 included
Weight: 1.195 ± 50g
Price: $549.99 / €529.99 / £389.99
Leatt 8.5 V22: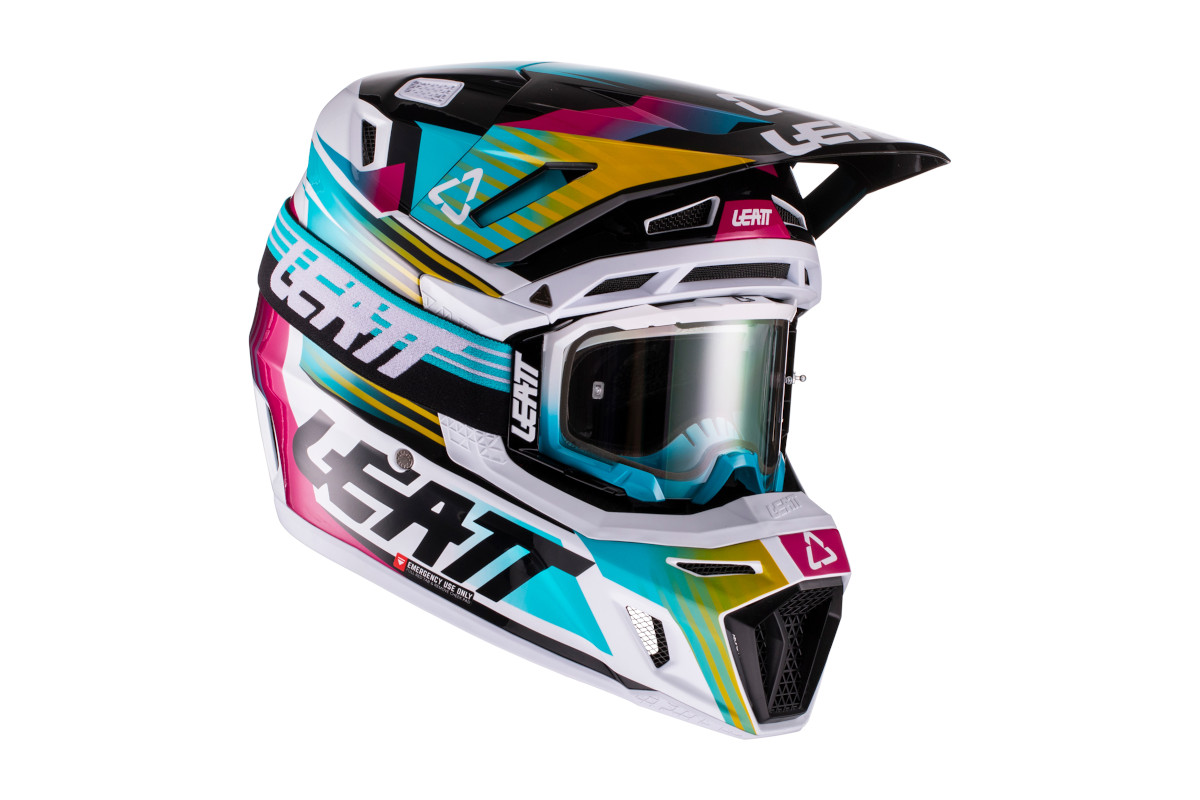 Composite outer shell
Inner lining with Pro-Fit system for a better fit
Wide ventilation channels that evacuate heat even at low speeds
Inner shell in four different densities for better absorption of forces in the event of an impact
Visor with disconnection system in case of impact to reduce the transmission of forces to the neck and head
X-Static inner lining washable, breathable and with anti-odour treatment
Channel for hydration systems
Leatt Velocity 5.5 glasses included
Weight: 1,250 ± 50g
Price: $449.99 / €429.00 / £319.99
Leatt 7.5 V22: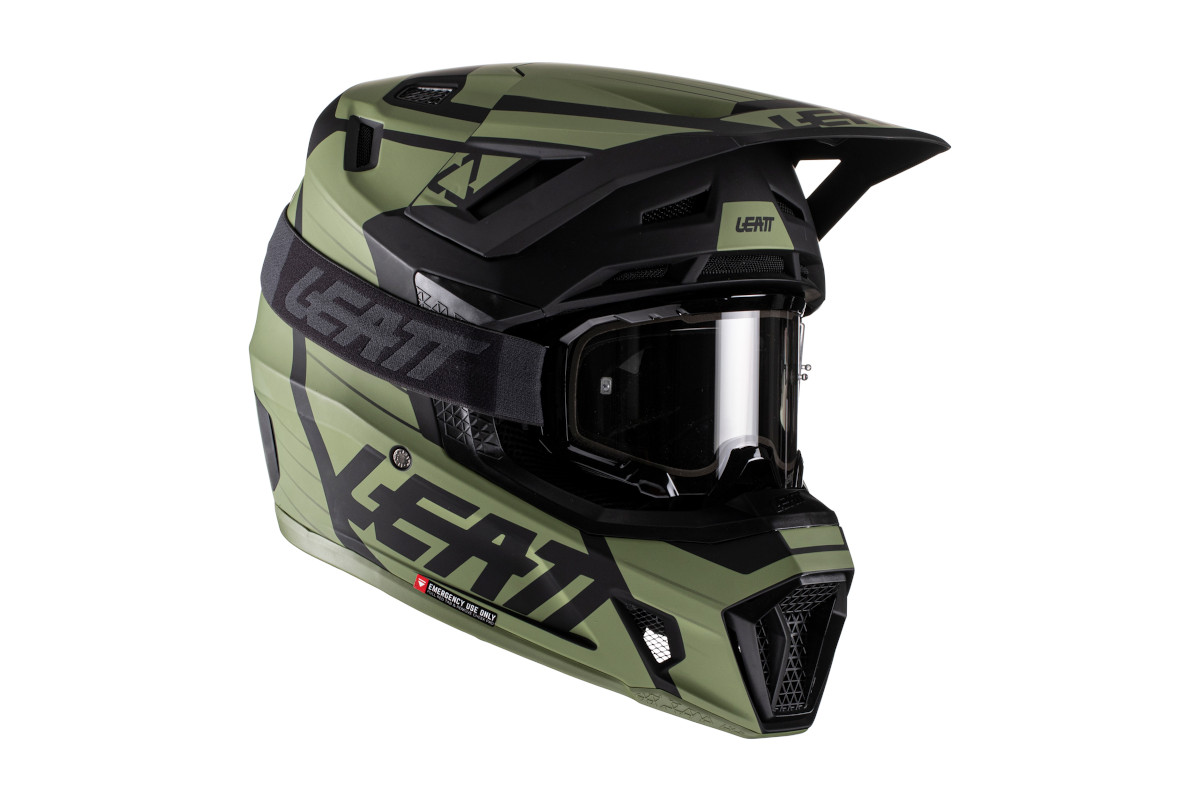 Injected polymer outer shell
Wide ventilation channels that evacuate heat even at low speeds
Visor with disconnection system in case of impact to reduce the transmission of forces to the neck and head
Washable, breathable and anti-odour treatment inner lining
Channel for hydration systems
Leatt Velocity 4.5 glasses included
Weight: 1,295 ± 50g
Price: $259.99 / €249.00 / £179.99
Leatt 3.5 V22: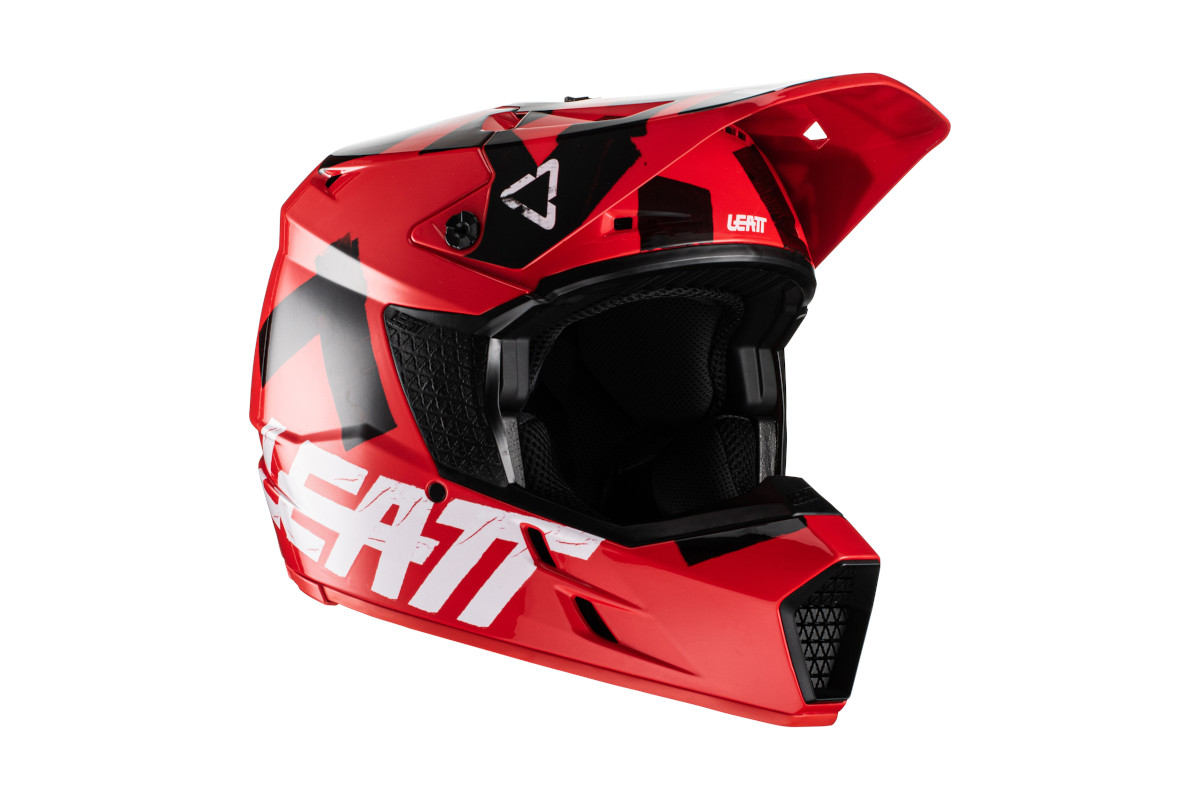 Injected thermoplastic outer shell
Dual density impact foam inner shell
Dri-Lex interior padding that is breathable, moisture-wicking, odour-free and washable
Weight: starting at 1,270g
Price: $199.99 / €199.00 / £129.99
9.5 / 8.5 / 7.5 / 3.5 comparison: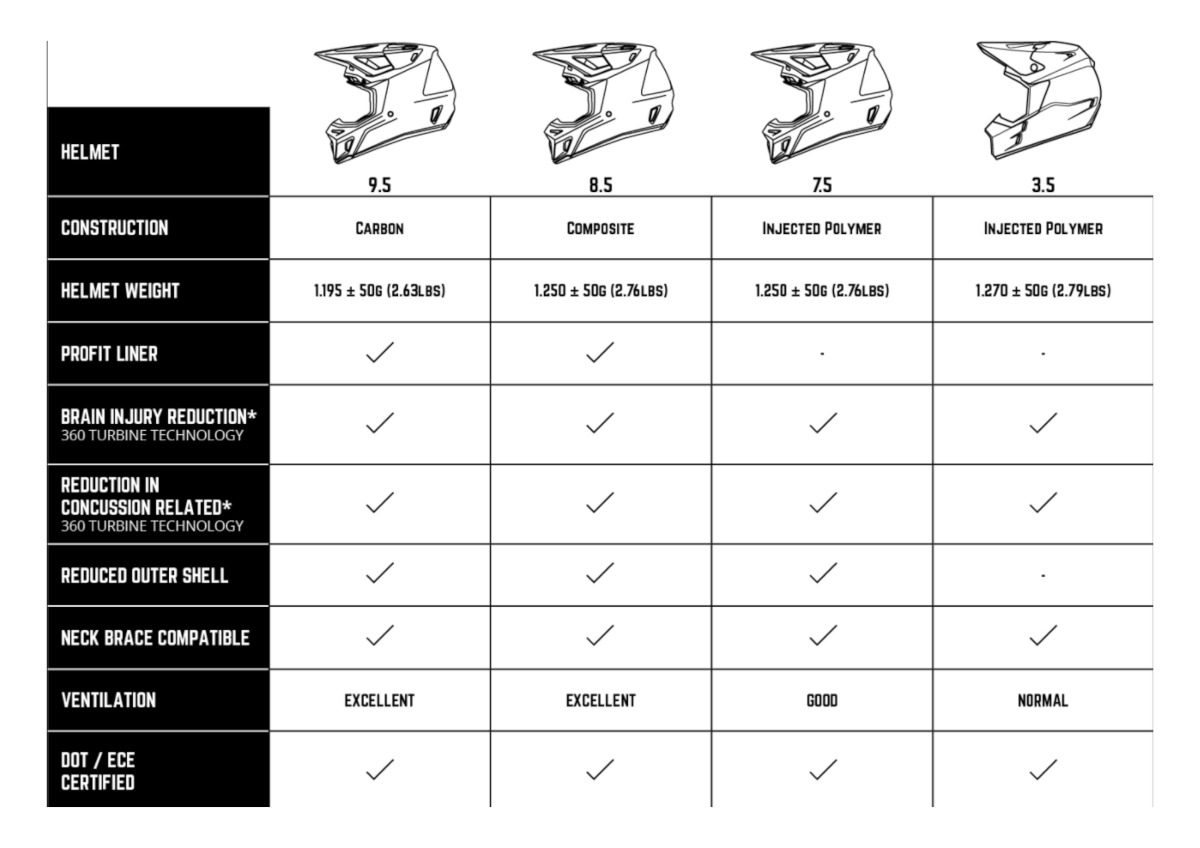 More information: www.LEATT.com