Polisport Clutch and Ignition Cover Protectors Kits
Polisport clutch and ignition cover protectors are an already well-known way of looking after your bike's engine cases but the off-road specialists have brought the two parts together to make them available in one, new kit.
Available to fit a wide range of enduro, off-road and motocross bikes stretching back to model years 2013, Polisport's covers are designed to protect the vulnerable clutch and ignition covers by absorbing impacts and resisting abrasions.
The moulded designs match the original equipment engine covers precisely on your bike and come complete with any new bolts and washers required for fitment. The covers are also designed to allow normal maintenance and work on the engine, oil filler access holes for example, without getting in the way or needing removal.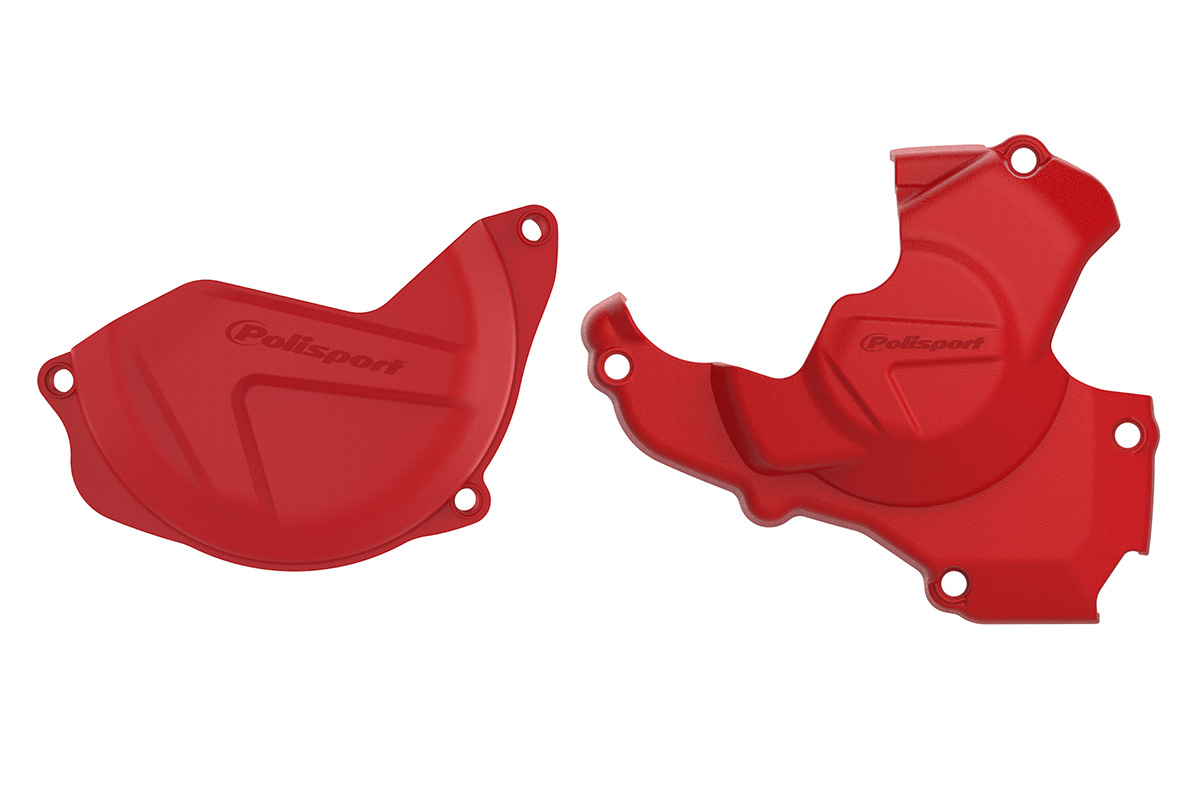 Enduro21 tested products
We've tested the Polisport covers on Enduro21 test mules and can confirm these parts do what they say on the packaging and stand up to hard impacts leaving the casing underneath untouched. They also do a great job of protecting the covers from simple boot scuffs where you use the foot levers.
Installation takes minutes with only basic tools and mechanical skills needed. These are some of the simplest bike protection parts you can fit, add very little weight to your bike (we weighed a clutch case cover at just over 100g) and make perfect sense, especially if you're a fan of riding through the rocks.
More information and prices in you part of the world: Polisport.com