Tested - Polisport Sharp Handguards
Putting Polisport's Sharp handguards to the test…
They say:
The Sharp is a "closed handguard" that offers you a good front and lateral protection. It's perfectly suited for Baja and Enduro because of its large shape that guarantees enough protection for you to enjoy your ride.
Large and protective shape, high impact resistance and package includes the universal mounting kit.
We say: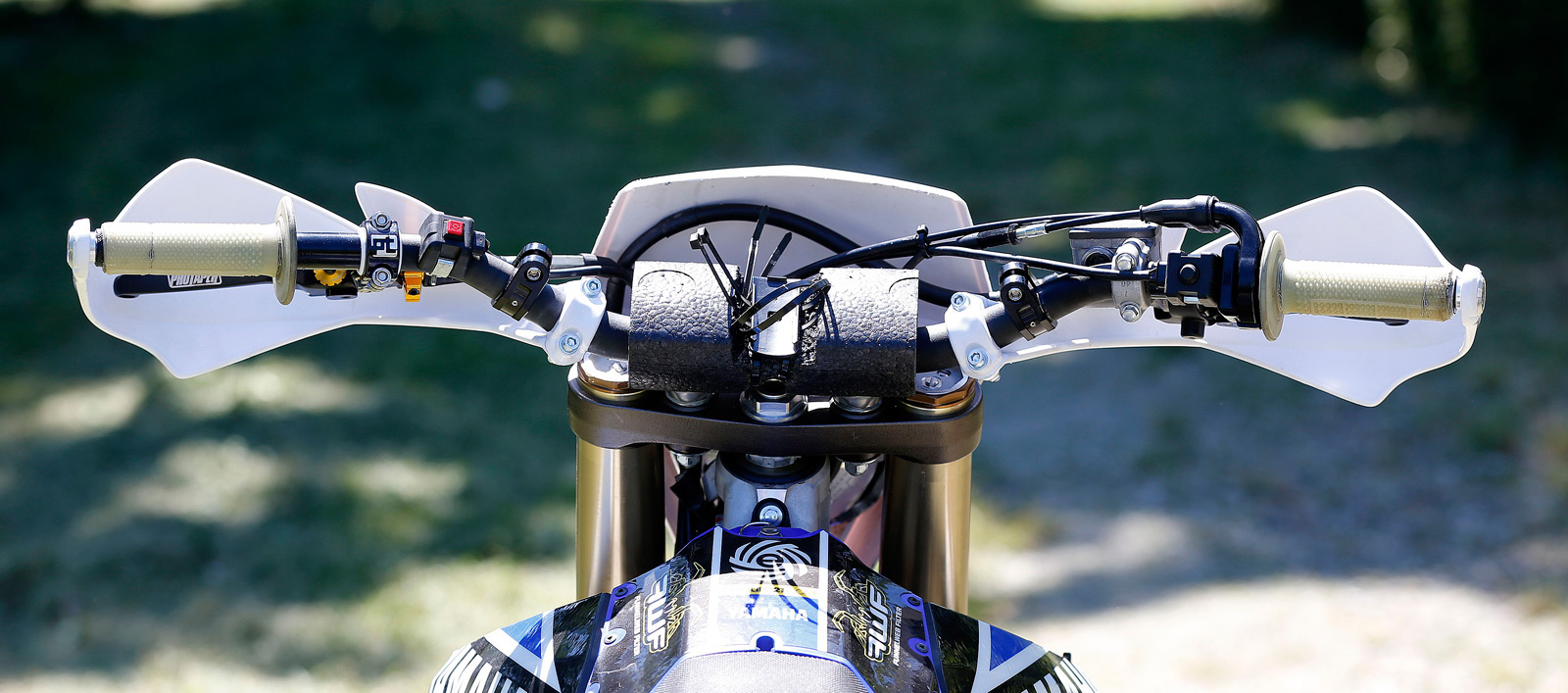 At first we weren't sure about these wrap-around plastic hand guards from Polisport. Mainly because we couldn't decide whether they would be strong enough – if you're going for wrap-around guards then why not go for the full-on metal wrap-around sort?
These Polisport Sharp handguards proved us wrong. The plastic is lighter than metal enclosed guards for a start and they definitely proved themselves strong enough to absorb any impact we threw their way.
Despite a hell of a beating they rarely needed knocking back into position because the clamps held well. And despite also getting hit hard a lot during testing, they never failed or folded under impact, which mean they protected hands and fingers well.
Fitment took a bit of craftwork on the brake side. Basically we had to get the hand saw and files out to cut away some plastic and allow room for the front brake hose where it exits the master cylinder. Without cutting some of the handguard away the lever couldn't sit in the correct position.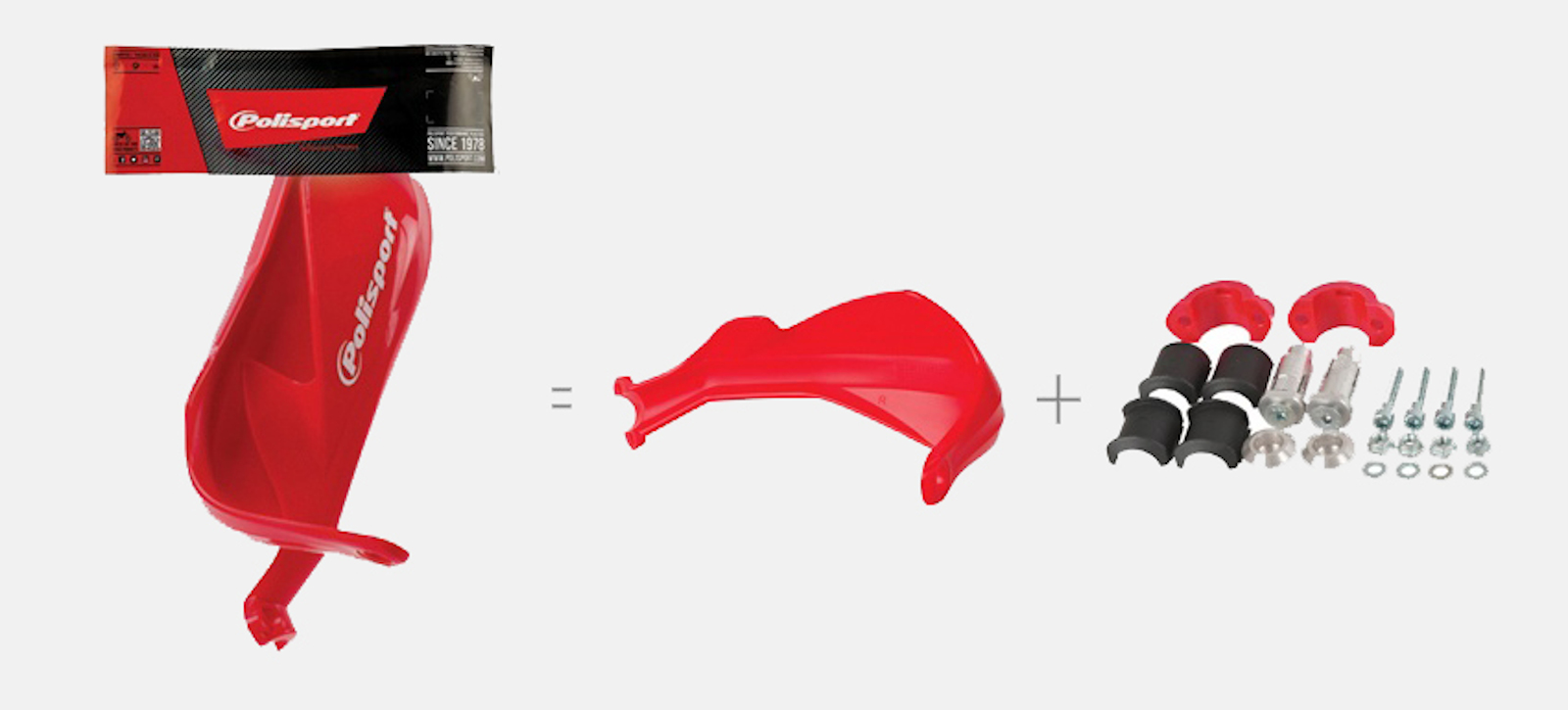 Really liked
Decent room to clear levers, hand protection and strong
Colours
Black/blue/organge/red/green/yellow/white
Fitment
Handlebars with outside diameter 22-26 mm/inner diameter 13-18 mm
Information