Tested: RiseMousse Climber Off-Road Mousse
When Enduro21 got hold of the RiseMousse Climber mousse for off-road and enduro we asked: Is this the solution to our anti-puncture problems? Nine months later we know the answer…
Enduro21 readers might remember our 'first look' story on the Italian RiseMousse Climber from last winter. When the mousse arrived for testing we were intrigued by its concept and wanted to know if it worked but were also keen to hear our knowledgeable readers opinions. It created plenty of interest with many expressing their own puncture-proof off-road riding preferences, scepticism, praise and certainly interest in this new product.
How does it work?
The idea behind RiseMousse's Climber enduro mousse is to provide different tyre 'pressure' options to let you choose how hard or soft you want the tyre to feel while riding. Removeable inserts allow you to tune the pressure in the rear for different riding conditions. Want more grip? Then remove some or all of the inserts.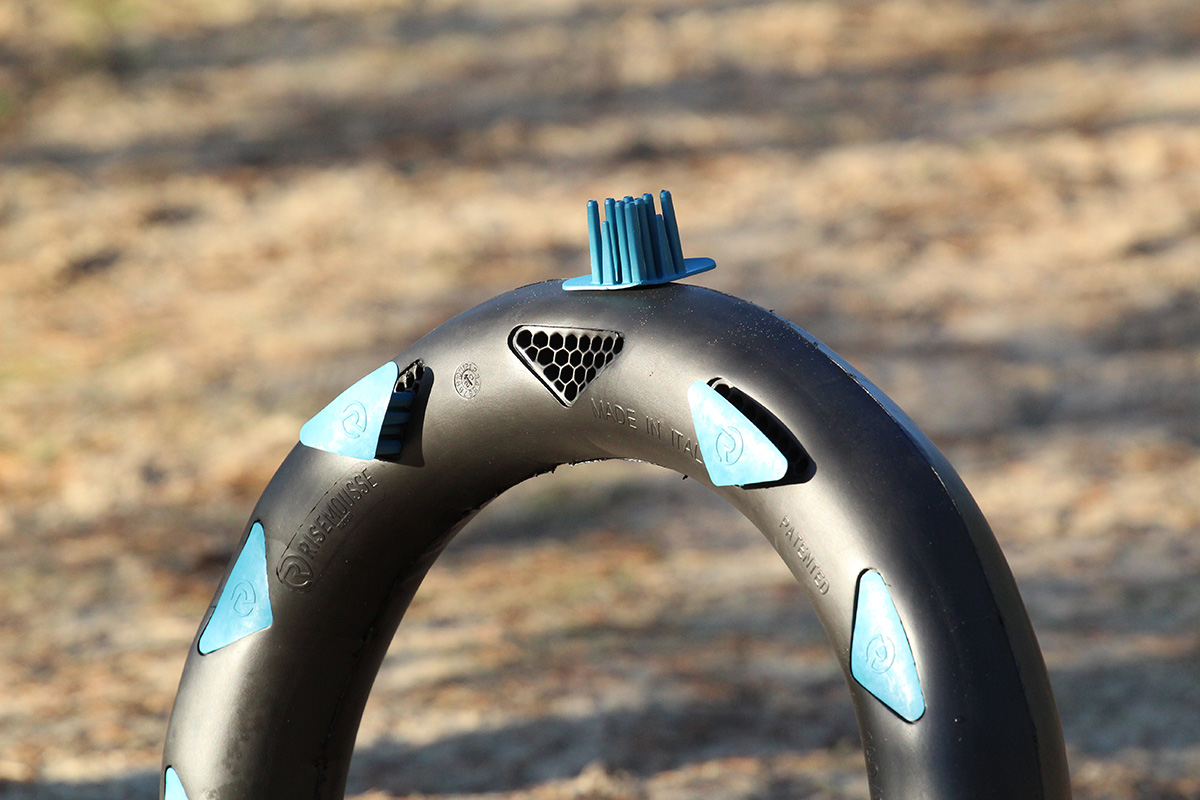 RiseMousse Climber technical details:
0.9/1.0 bar pressure with inserts
0.4/0.5 bar pressure without inserts
No expiration date means no time limit on storage
Optimum softness it is reached after a few minutes of use (harder when 'cold')
Rim lock is recommended
Not approved for highway use
Weight with the insert is 1730gr (120/90-18) + 1950gr (140/80-18) – just under 500gr lighter with inserts removed
How did it fair?
We've had this mousse on test since January 2021 and initially fitted the RiseMousse to the rear of the YZ250 enduro test bike and did a couple of open sessions in the woods at a local practice track.
With a degree of method, but not too much thought, we tried it with all inserts in, then half removed and then finally with all of them removed. First impressions were good on that late winter day. All the stuff it says on the box rings true, this is a one-stop shop for puncture-free riding which gives you genuine different options for softer or harder rear tyre (more grip or more stability depending on conditions).
As spring progressed we fitted the RiseMousse in the rear hoop of our then long term test KTM 350 EXC-F WESS Edition and eventually took it to a three hour Cross-Country race. It was early summer and the ground was hard, so we opted for all the inserts inside the mousse to have it as firm as possible.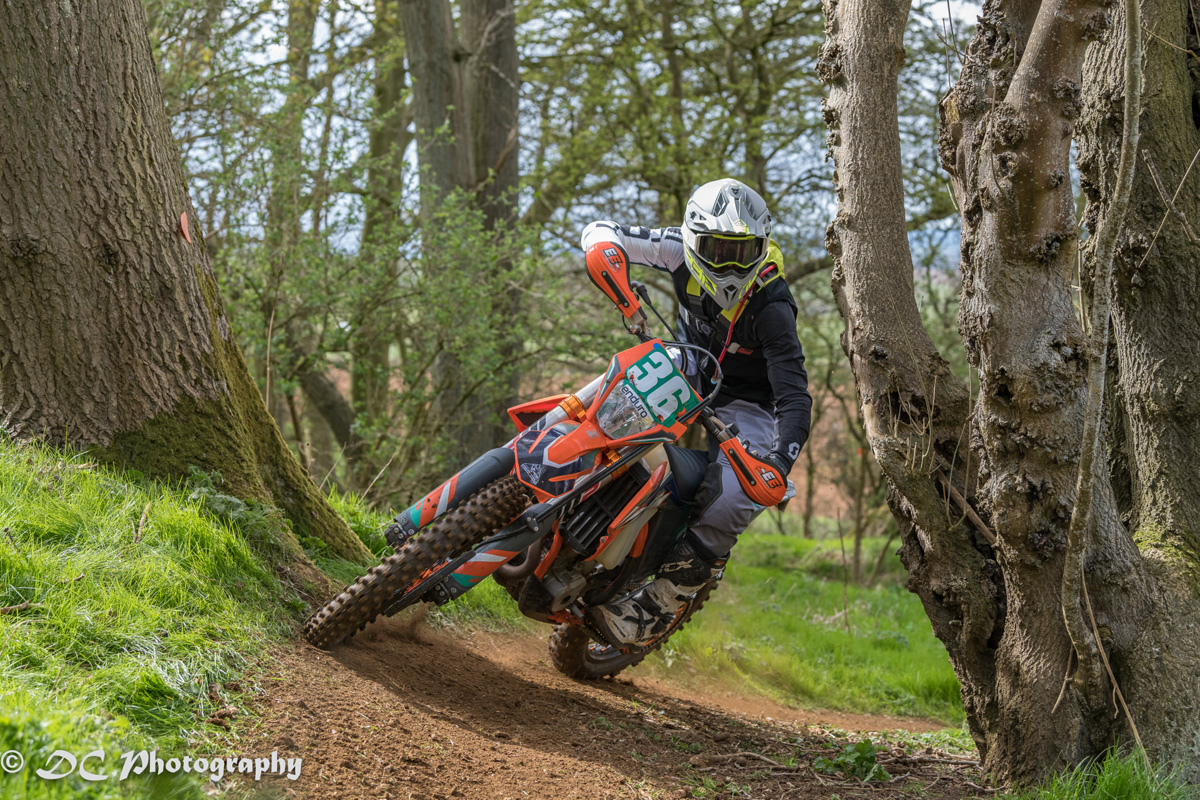 It worked a treat and in fact it was one of the best days riding of 2021. A great club event and the bike handled well including that rear mousse.
The course, as is normal with three-hour races, got beaten up with plenty of exposed roots in the trees and chopped-out, square-edged bumps emerging as the race progressed. The Climber stood up to that test well and basically felt like a medium/hard mousse, firm but with enough grip in those conditions.
What happened next…
A month or so later an event called the Tough 100 was on the cards. It is an epic, five-hour endurance event in the Welsh mountains with a 10-mile lap of very different Cross-Country conditions littered with a few technical sections.
Rain was forecast and there were a few steep hills, wet moors and rocky streams in the lap so we decided to try and use the softer option with the Climber in the KTM again but with the inserts removed.
That's when we found the inserts had basically welded in place through the heat build-up at that previous, hot XC race. Each one is now in there for life with those little blue fingers all having taken root in the mousse.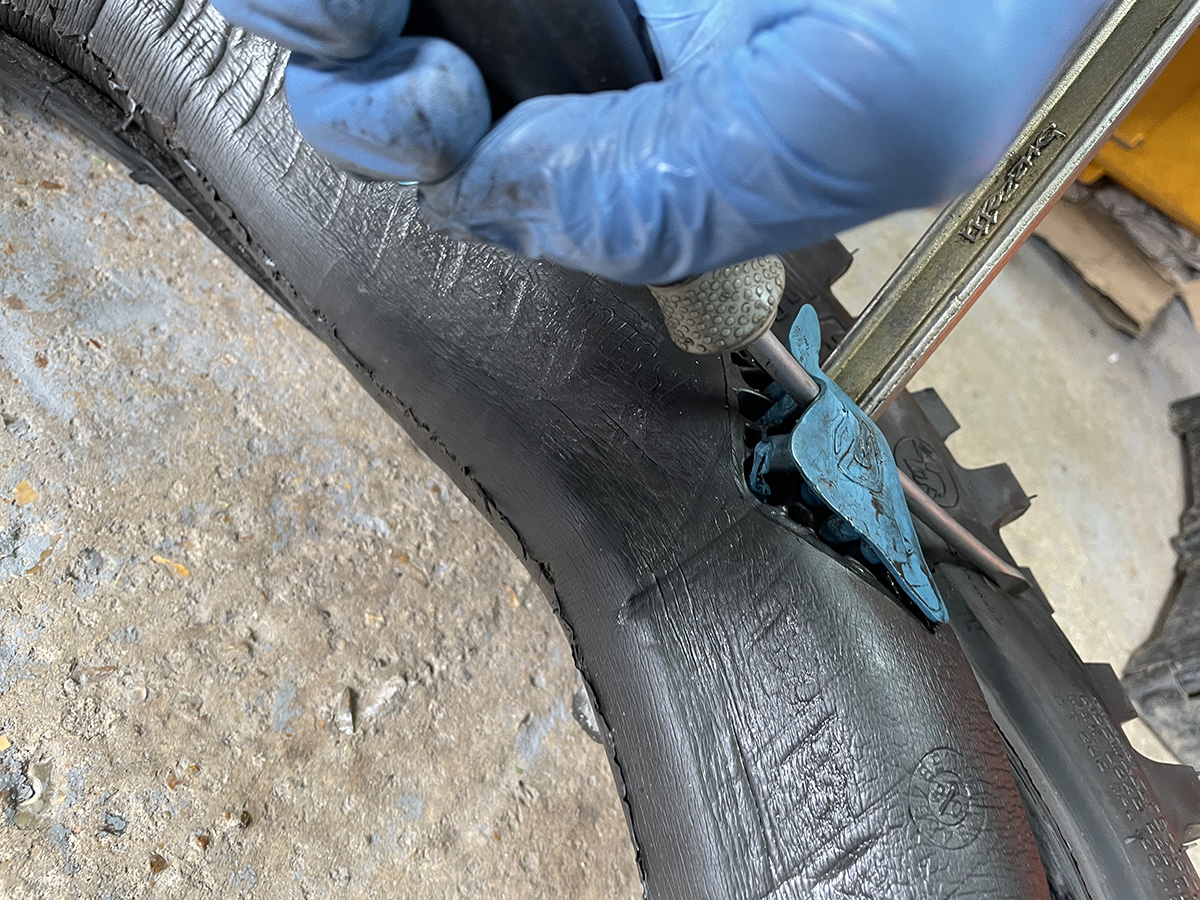 Discovering the fact was one of those, 'huh?' moments where you question yourself but the reality is we'd simply pushed the envelope of what the Climber can do. It got too hot and in hindsight it was not supposed to get that warm.
In our defence, my defence as the editor and one of the test pilots on Enduro21, I'm a regular enduro rider and have no idea how hot my rear tyre and mousse are getting when I ride. Who does?
For the record, RiseMousse now have a 30C upper temperature limit disclaimer on the Climber – which we were not aware of when we initially got the mousse in to test. We would certainly have written about it in our 'first look' story if so and, armed with that knowledge, would have thought twice about using it in that event.
Enduro21 also got in touch with RiseMousse about the issue and they were honest in saying this can happen if you get it too hot. They also point out they have a range of products for different off-road sports and different mousses for everything from extreme enduro to hard-pack MX and rally.
Standing up to the test of time
The Climber has the potential to be a good solution to many people's problems: mousses are expensive and if you don't want to spend money on two or three different types, one which can do different things is a good idea.
It still is a good idea and some normal trail riding did not create the same issues – although bear in mind you should not use it on the road (not least because it will get hot).
This particular Climber still functions well as a regular mousse and I have used it since without any issues. It's just stuck in one setting now if you like but it is lasting many hours of use well. If value for money is important to you I wouldn't be put off – I'd just avoid riding in situations where heat build-up will be high.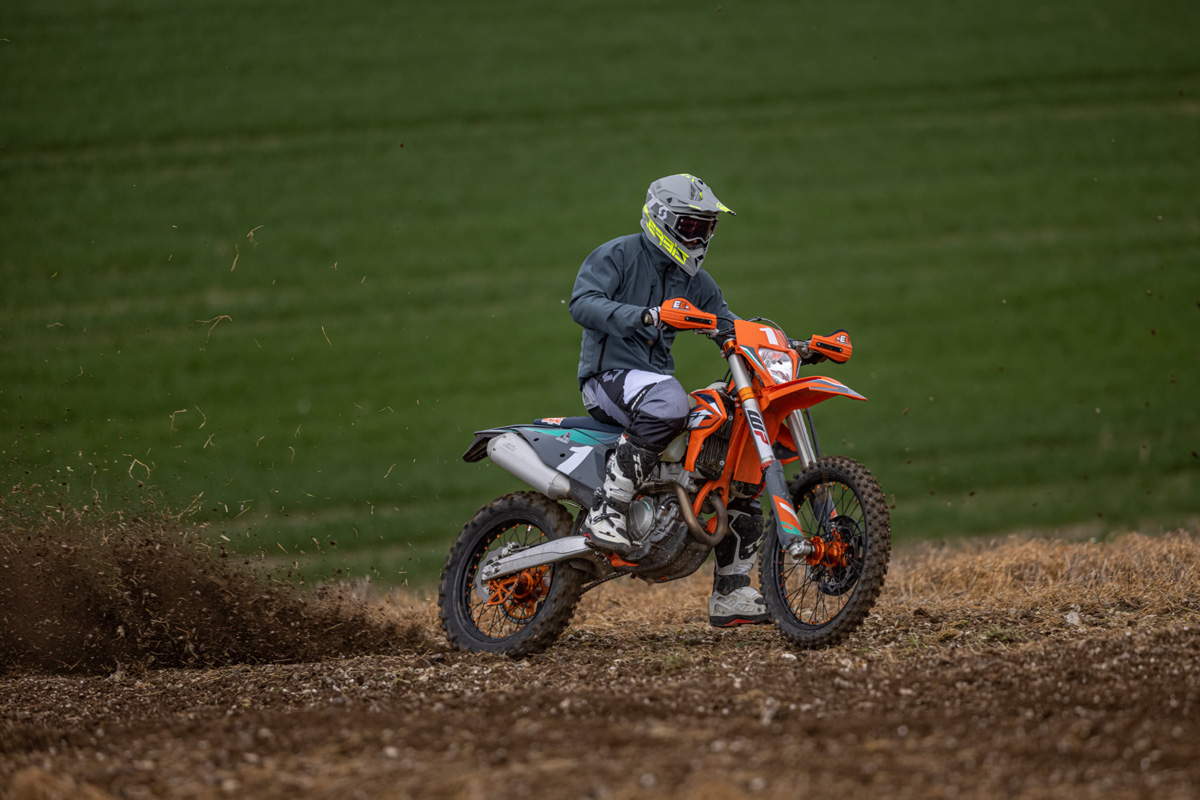 At Enduro21 we try to test things honestly and in the real off-road world. That's been the case with the RiseMousse Climber which proved to be a good product but with a flaw if you're not careful about heat build-up.
If anyone else has been using the Climber mousse I'd be glad to hear from you. Contact me, Jon Pearson, at the email address below.
Cost: €120
Sizes: 120-90/18 and 140/80-18
More information: www.risemousse.com
Photo Credit: Enduro21 + David Chapman + Paul Gray