Spanish Hard Enduro: Francesc Moret give Rieju maiden Extreme Enduro win
Francesc Moret has given Rieju Motorcycles their first major Hard Enduro race victory at the third round of the 2021 Spanish Hard Enduro Cup in Guadalajara.
Guadalajara in the central region of Spain, north and east of Madrid, hosted the third round of the Hard Enduro Spanish Cup (Copa de España de Hard Enduro), the new extreme enduro series in Spain.
It was the first race this year where Mario Roman did not compete and that left the door open for a new winner, an oppurtunity which Teodor Kabakchiev duly took hold of. Kabakchiev set the best time in Saturday's qualifying races and maintained his rhythm into the race with an early lead from Francesc Moret in second position.
Little by little Rieju's Moret, a former TrialGP rider, was getting closer to Kabakchiev but everything changed in the pits. In the Spanish series you must get off your bike to refuel and Teodor was docked a one-minute penalty after forgetting the rules.
That meant despite crossing the line 27 seconds behind Kabakchiev, Moret claimed Rieju their first victory in this championship – Francesc now holds second place in the points with one round remaining. Jordi Quer was third on the day, taking his first podium of the season.
Alfredo Gomez plays a hands-on role in the series (maximum style points for the bike grab Alfredo)...
The Hard Enduro Kids category is born
Part of the goal with the Spanish Hard Enduro Cup is to promote new talent nationally and at Guadalajara the RFME introduced the Hard Enduro Kids category for children with 85cc motorcycles.
A one-hour race, with a specific route, took place during Saturday and saw Juan Rey take a comfortable victory with his Husqvarna 'TE' 85 (yes, an 85 with extreme set-up and full Jarvis race gear!) ahead of Xavier Camps and Alejandro Irigoyen.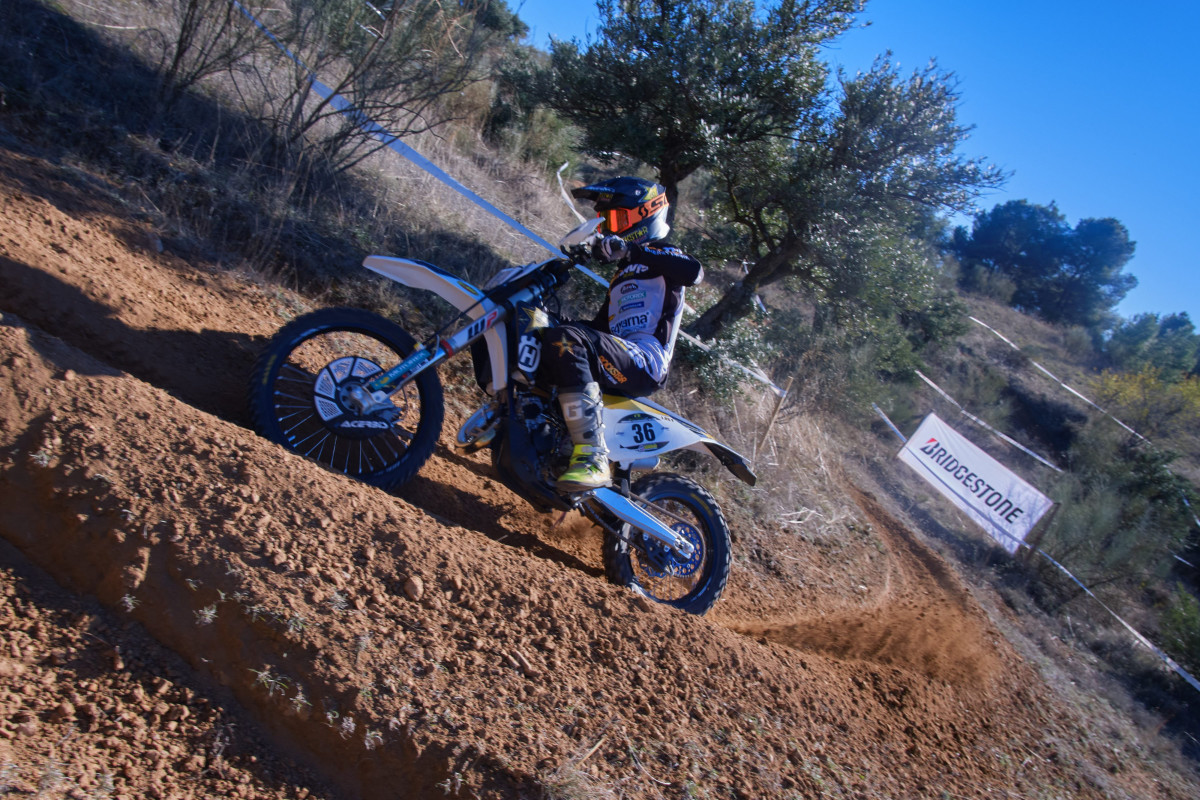 The final round of the 2021 Spanish season takes place in Elgoibar, Guipuzkoa on November 20-21.
2021 Spanish Hard Enduro Cup round 3 results: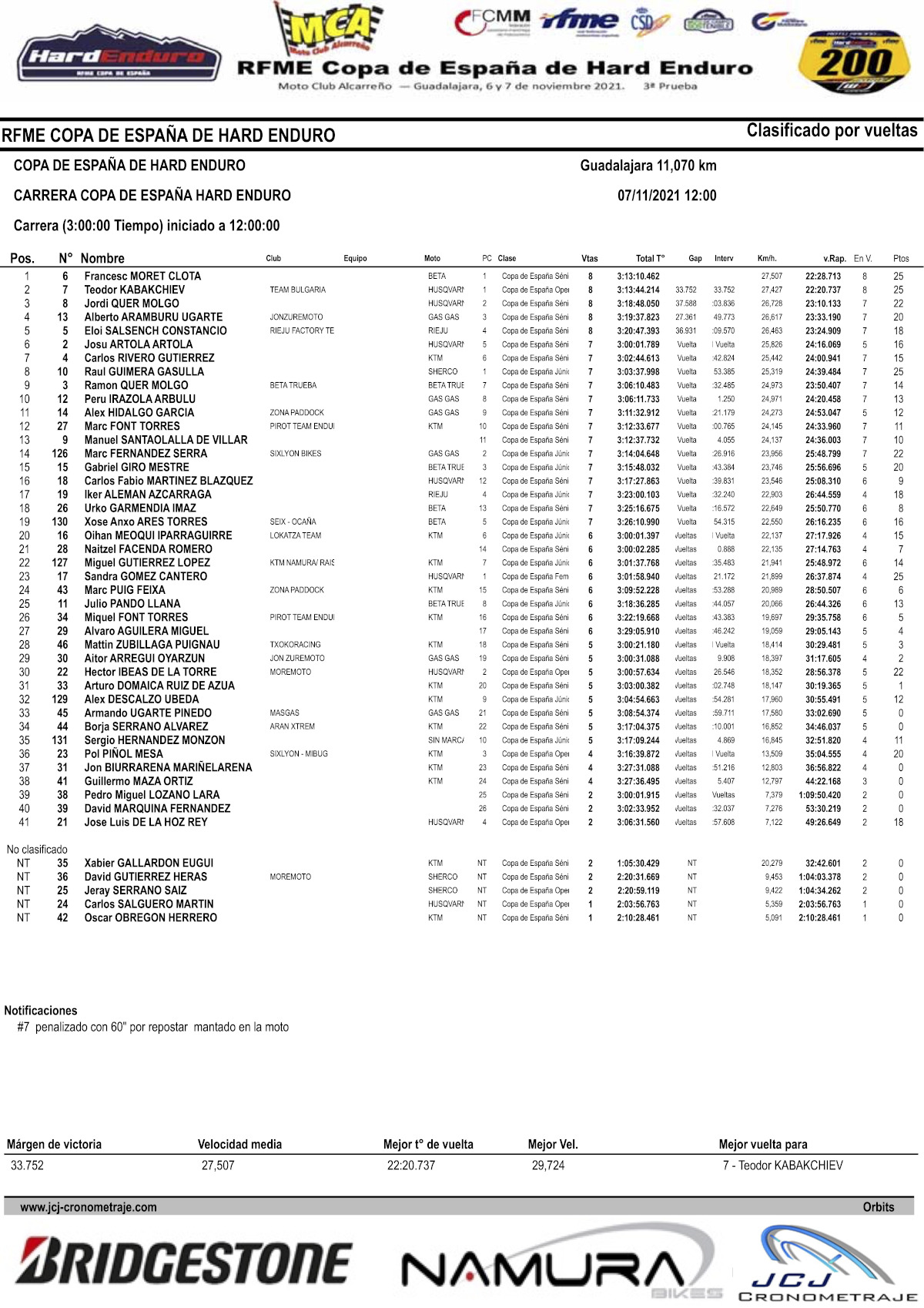 Photo Credit: RFME | Jorge Martin + Rieju