Results: Japan Enduro Championship 2020 R1 – Suzuki wins in Hiroshima
2020 Japanese Enduro Championship round one winning result for Kenji Suzuki ahead of champion Tadashi Kugimura in Hiroshima – no spectators but racing continues.

The Japan Enduro Championship (JEC) 2020 season opener in Hiroshima was among the many events affected by Coronavirus with no spectators at the race and prize giving ceremony presented only for photo shooting purposes.
But there were no changes from competition side and the event ran as planned. The round one route in Hiroshima ran 20km of single tracks with six kilometres of special tests – overnight snow fall made the course muddy and slippery on race day.
The two-stroke, Yamaha mounted Kenji Suzuki and last year's JEC Champion, Beta Japan's Tadashi Kugimura, had a close battle all day with Suzuki finally pulling a 23 sec gap from Kugimura by the final timing beam. It was a solid start for both riders who surely set the pace for the season ahead and a tight contest.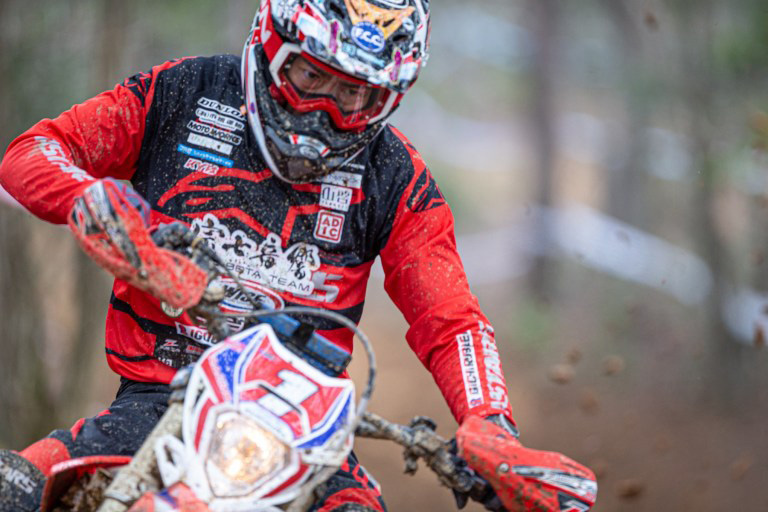 Third place on the day went to young Sherco Japan rider Tsubasa Iizuka who took his first podium finish 2m30s behind from winner of A class. Local rider Iizuka explained after the race finish, "for sure, tracks were slippery but my home track is always more slippery!"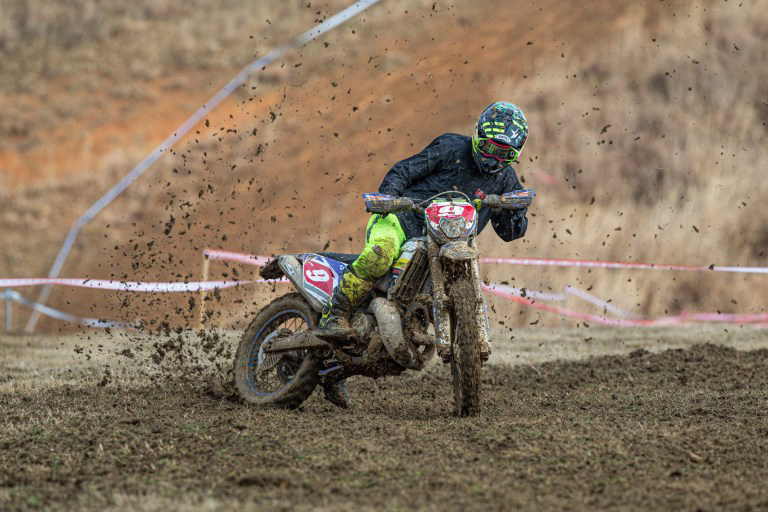 Next round of JEC 2020 will be held on May 30-31.
A-Class
Kenji Suzuki, Yamaha YZ250X, 1:10:08.12
Tadashi Kugimura, Beta RR2T250,1:10:31.42
Tsubasa Iizuka, Sherco SE-R250, 1:12:43.37
Yoshikazu Hosaka, GASGAS EC250, 1:13:54.06
Takahiro Maehashi, KTM250EXC-F, 1:14:29.22
Tomoki Ogami, Beta RR2T250, 1:14:44.10
B-Class
Kouta Murakami. Honda CRF250R, 1:06:48.42
Homare Watanabe, Yamaha YZ250X, 1:08:40
Youhei Tominaga, Honda CRF250RX, 1:11:17.62
Ryouhei Koike, Beta RR2T250, 1:13:30.51
Yasuyuki Konno, KTM350EXC-F, 1:13:51.52
Gen Hashiguchi, Yamaha YZ250X, 1:14:31.92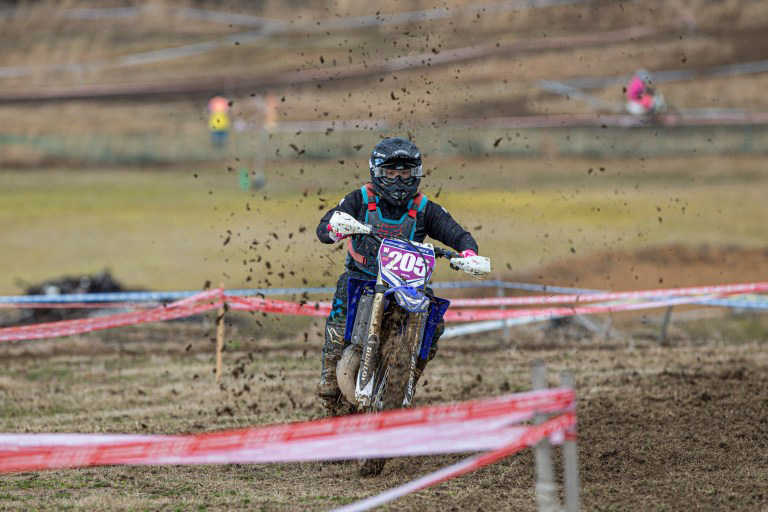 Text: BIG TANK
Photo Credit: Masanori Inagaki / off1.jp