Davide Guarneri interview: Fantic's 300cc fuel injected two-stroke arriving this year?
Enduro21 catches up with former EnduroGP and ISDE winner turned official test rider for Fantic, Davide Guarneri, to find out what's going on with their fuel injected 300cc two-stroke – a late 2023 release date?
It feels like an age ago that we spied Minarelli's prototype 300 two-stroke fuel injected engine at the EICMA motorcycle show. It is two years to be more accurate and since then a lot has changed including Fantic growing its model range, gaining world enduro championship titles and spawning a rally team and production bike.
The world also changed dramatically for the guy Enduro21 caught up with at the recent EnduroGP round, Davide Guarneri. Davide had a stellar career which included ISDE World Trophy but sadly a devastating neck injury after a crash in the Italian Enduro Championship brought his career to a premature close.
A Fantic rider at that point, Guarneri has since been put to very good use as an official test rider for the Italian manufacturer – an increasingly busy role as their bike range grows.
Minarelli's historic factory is now part of the Fantic empire and very much part of the research and development for enduro, rally and many more machines including close ties with Yamaha.
But what about the fuel injected two-stroke? Well, for two years now Fantic riders have been racing a 300 in the EnduroGP World Championship. Notably Albin Norrbin has been flying on his lately with Junior class victories and with top 10 overall times in both Sweden and Slovakian GPs.
All of this however has been on the carburetted version. The fuel injected bike is yet to make an appearance (although there's a strong rumour we could see it this year), so we wanted to find out the state of play, basically is this thing going to become a reality? Will it be a customer bike? Will it meet homologation rules? And more importantly when will we see it?
Who better to ask than the guy testing and developing it…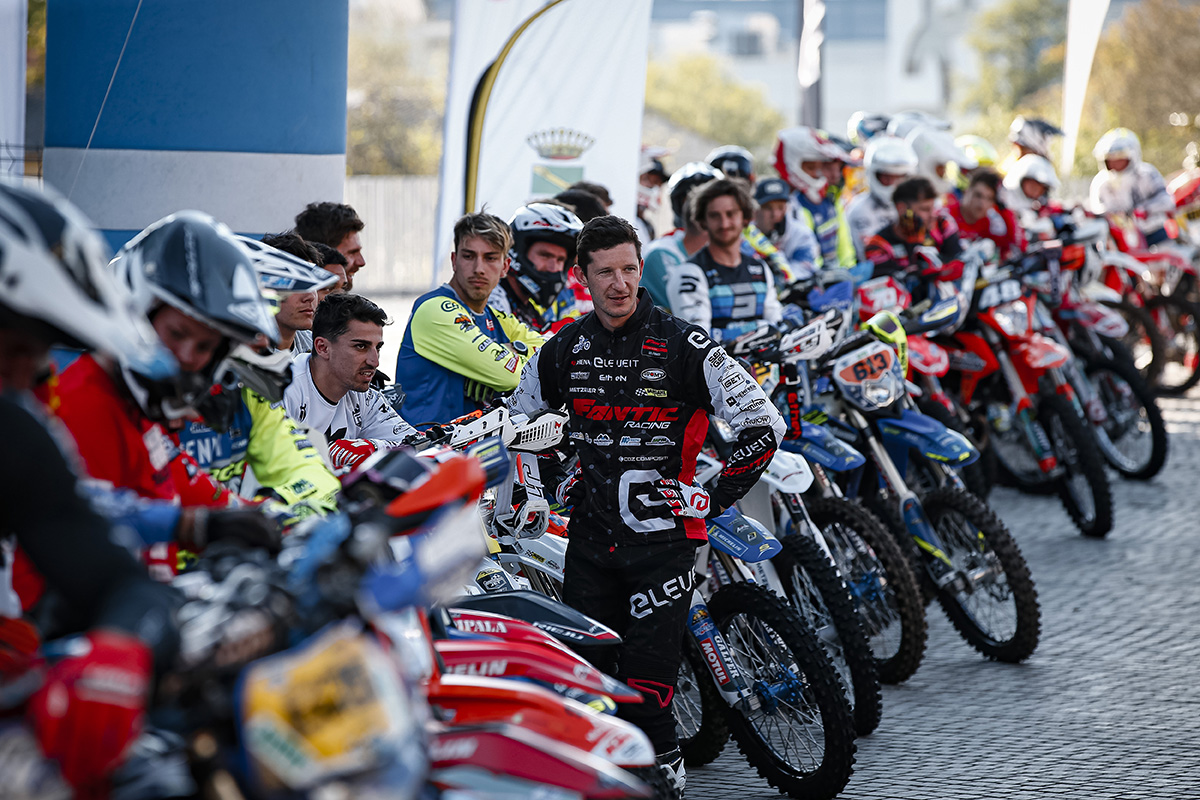 Davide, we want to talk about Fantic's new 300 fuel injected engine. Tell us more!
Davide Guarneri: "So, the project we have been working on for so long is the 300 two-stroke with new injection. It is an ambitious project that Fantic is carrying out with a lot of commitment because we are sure it is a motorcycle that will fit into the Fantic line up, both from the point of view of racing and the customer, the amateur rider. We are developing it together with the entire Fantic test team."
Are you also developing the bike?
"I'm absolutely testing it with the whole test team. So engineers, mechanics, engine makers… It's a new project, the engine is made by Minarelli as you know Fantic has acquired Minarelli over the last few years it's a completely new engine."
Are we talking Fantic's current engine or is it completely new?
"No, the engine is made entirely by Minarelli Fantic and it has an electric starter and there's a hydraulic clutch."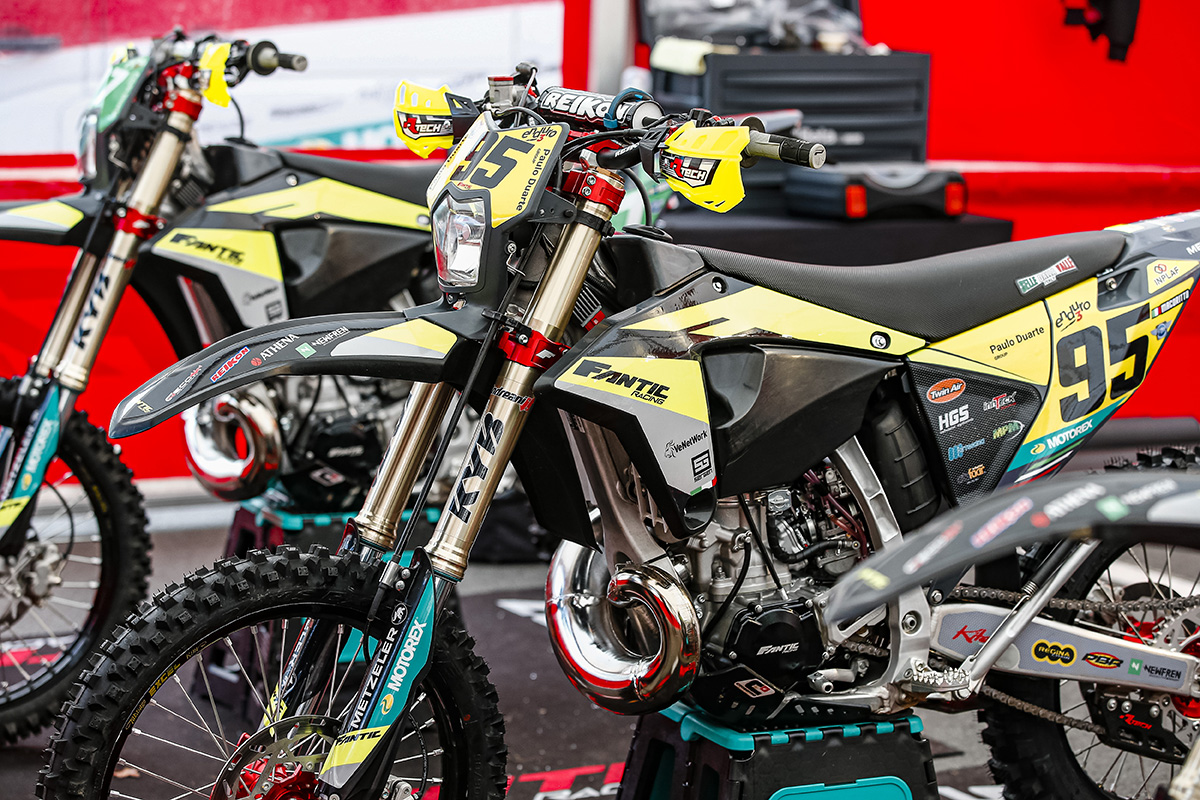 Is the electric starter integrated into the engine block?
"Yes, the details will certainly be revealed in the future but it is not something added separately in the engine. There is both a hydraulic clutch and an electric start."
Will the bike be fuel injected to comply with the strictest homologation regulations and is the injection direct?
"You'll find out about this at the presentation, but it will also be something that will be interesting for all insiders like you, you'll discover some new things that I can't tell you now!
"We've used all the feedback we've had in racing over the last few seasons with the riders on the 300 that we're still using in racing today. With this experience and feedback Fantic is carrying out this project, as I said, aimed at both the amateur and the racer and we are trying in every way to make it fit for both, to be as a complete package as possible to fit every situation.
"The bike will be released in the second half of 2023, the exact date I can't tell you because I don't know. The work is demanding and we want the bike to be usable as widely as possible. Something good for the amateur who wants to go to the mountain on a Sunday and for the rider who wants to race.
"Also because in enduro itself, when you have a simple bike that you can use correctly and easily it can be transformed into a racing bike with not much effort. We can see that on our bikes, our racing bikes, that they have very few details that are personal adjustments that the rider make. But the base, as you too can see, is a base that the amateur can buy. This is basically Fantic's policy."
Speaking about the chassis, it'll be the one we see now or a new one?
"The chassis and suspension set up will remain the same like it is for the other models. All the other parts of the infrastructure, design, ratios, are something that will be revealed in the official presentation and possibly later, when there will also be the journalist test.
"The gearbox and everything is made expressly for enduro. The engine, as I said, was developed entirely by Minarelli but is developed directly for enduro."
Was the version made for enduro with a specific gearbox for enduro?
"I can't tell you specific details because certain things are in continuous development. Tests, weather situations, terrain, altitude, everything, we try everything because this is what a test team normally does so we are implementing all variables possible to create what we believe will work best."
"The bike is ready and we've already been riding it for a while. Both the development team and the engineers, it's not a project we have started just a few days ago, we have been working a long time on this.
"As you can imagine, a lot needs to be done in the best way for development, you have to be careful, go slowly to do something coherent, it takes some time. It is better to wait and come out with a product that is perfect.
"Every time you have new information, new variations, you understand if what you have is already very good or you need to make some corrections.
"To date we're happy with how it's going, but I can't say anything for the simple reason that I can't be sure that there won't be something better to put on the bike. We're nearly in the middle of the summer, so we'll also try how the heat will affect the bike, with all the possible variables, water, dry and so on.
"We want to do a good job. I can tell you that I like the bike and that we are happy with the work we have done. From here on, I'm afraid that I can't reveal any more details, you'll have to wait for the official presentation!"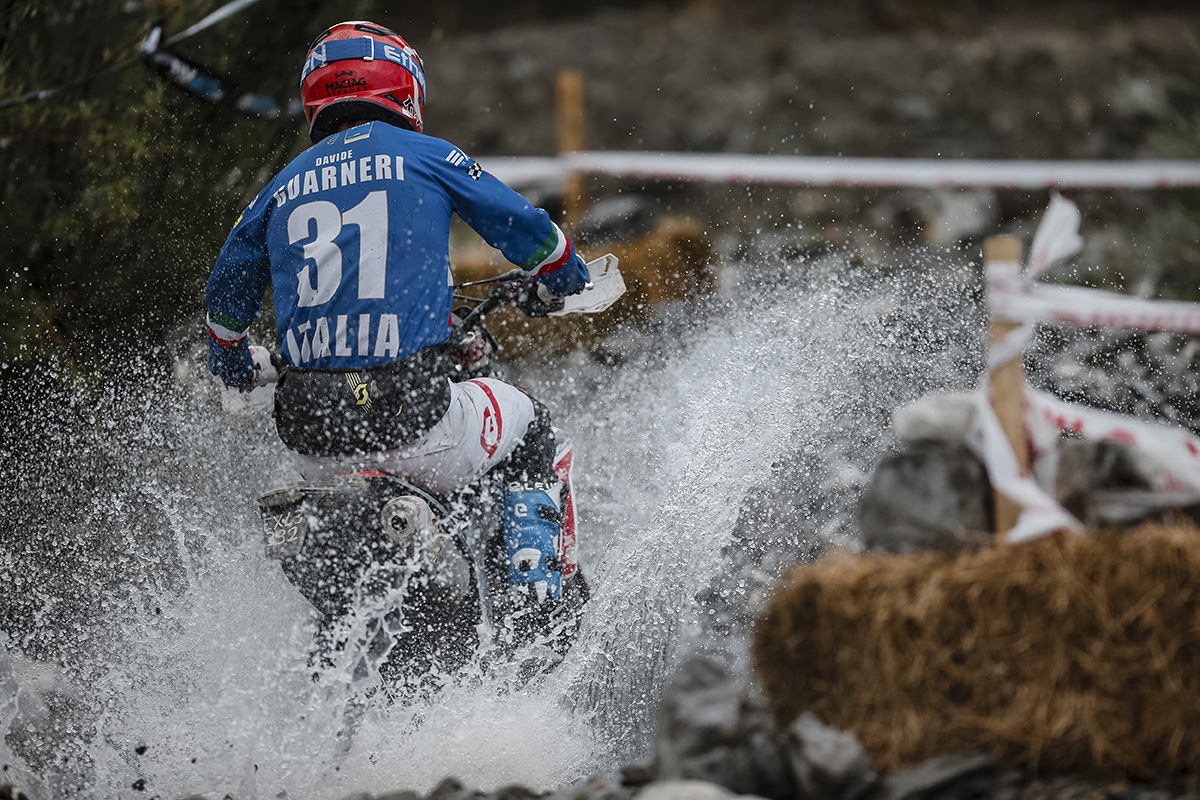 Late 2023 we'll learn more? A six-speed gearbox, a tuneable power valve? We're guessing but what else? It's been a long time in development and these guys are serious. We can't wait to find out more about this one.
Photo Credit: Future7Media | Andrea Belluschi + Nicki Martinez