Quick look: KTM expands balance bike range – new 30kmh SX-E 1.20 model
KTM has announced a new model to their SX-E balance bike range, a 30-plus kmh version with disc brakes and suspension.
The 2023 KTM SX-E range of balance bikes grows to three models. The battery-powered, ride anywhere bikes with near-silent motors and selectable power outputs are by now well-enough known to help kids gaining confidence using two wheels and a throttle.
The new edition to the range from KTM is simply a more capable bike with more power, better disc brakes and front suspension.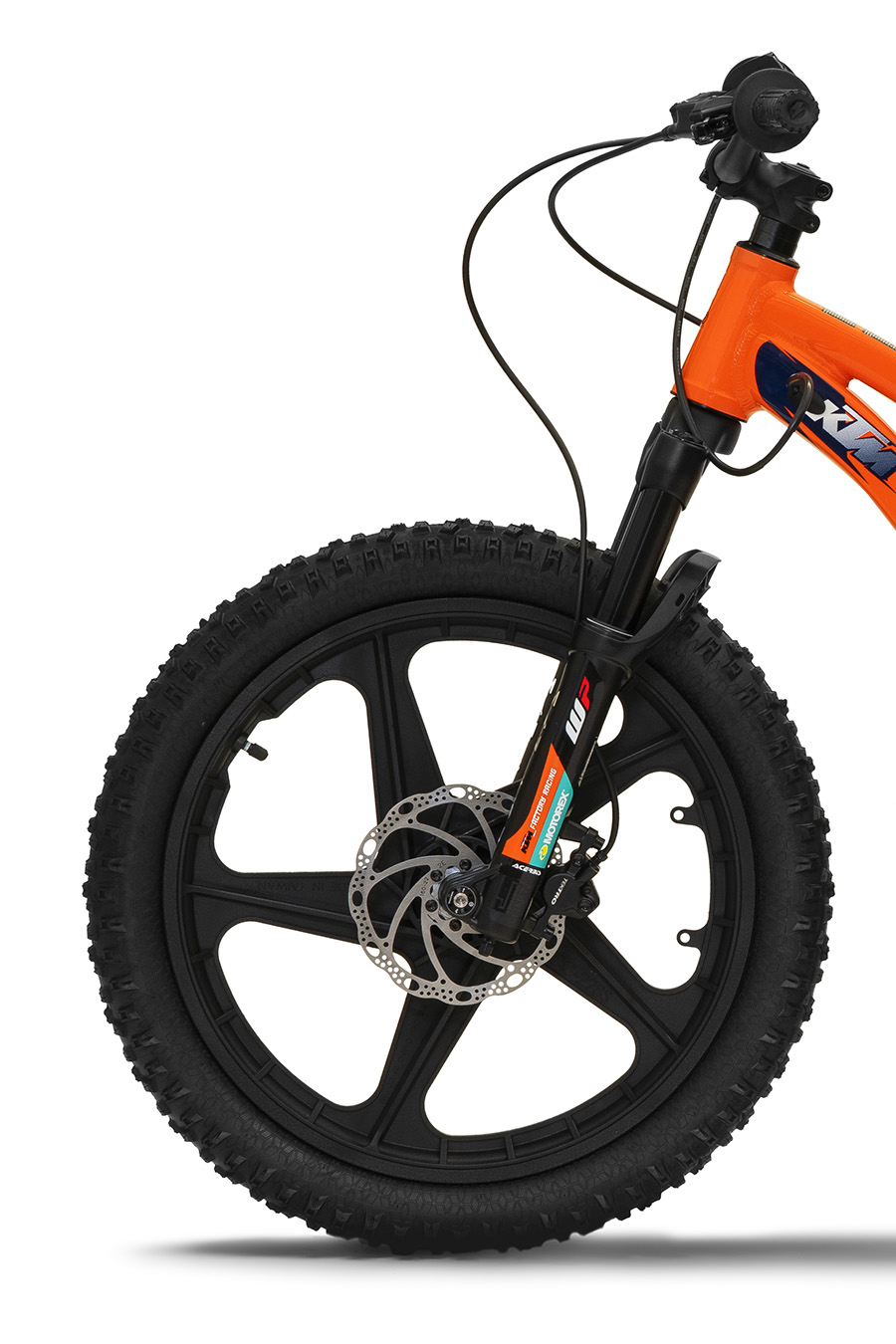 New KTM SX-E 1.20
The all-new model here is the KTM SX-E 1.20 which is basically more range, is taller, faster and more capable bike with decent forks and disc brakes.
Featuring a 36V brushless motor delivers the power and range with a claimed top speed of 32km/h, it also has MANITOU J-Unit front forks with 80mm of travel, a full aluminium frame with "proprietary shaped tubes".
The KTM SX-E 1.20 "behaves like a larger mini-crosser" they explain with a 584mm seat height still being manageable for little riders. 20" nylon wheels with sealed bearings, pneumatic INNOVA tires, and hydraulic Hayes Dominion A2 disc brakes all around, with 60 mm upfront and 140 mm on the rear, complete the parts package.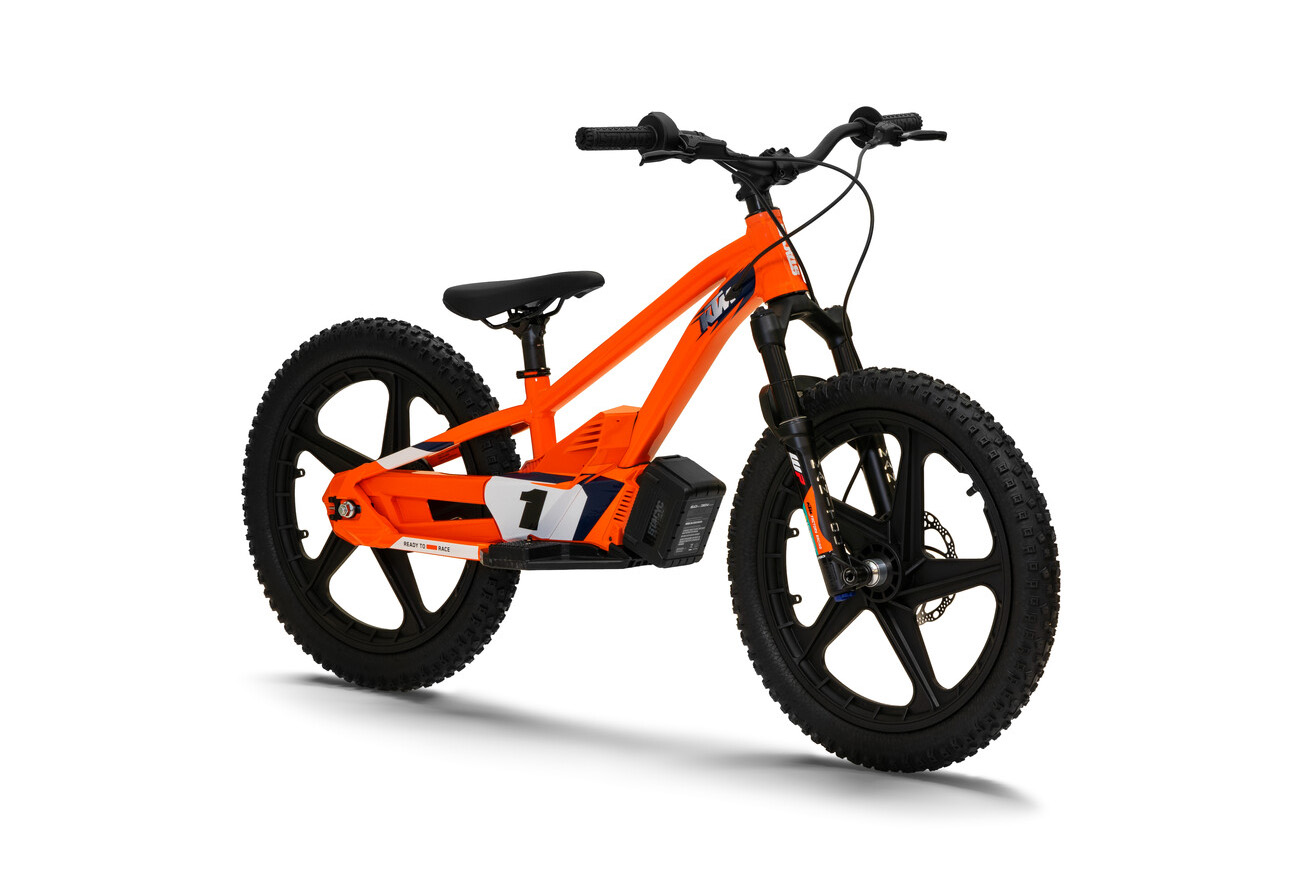 Weighing in at just under 15 kg with the battery, the SX-E 1.20 is ideally suited for kids between the ages of 10 to 12 and up to 52kg KTM say with three power modes available to suit skill levels.
The KTM SX-E 1.20 can be ridden in training mode with a limited top speed of 16km/h, up to 24km/h in medium or standard mode, or in full power mode at 32 km/h.
Run time is dependent on which power mode is activated and the type of terrain ridden, with between 30 to 60 minutes possible per three-hour charge time.
KTM SX-E 1.12
The entry-level SX-E 1.12 model is designed to welcome young riders with little or no riding experience KTM say. Weighing-in at under 7.7 kg, it's an easy-to-manage package.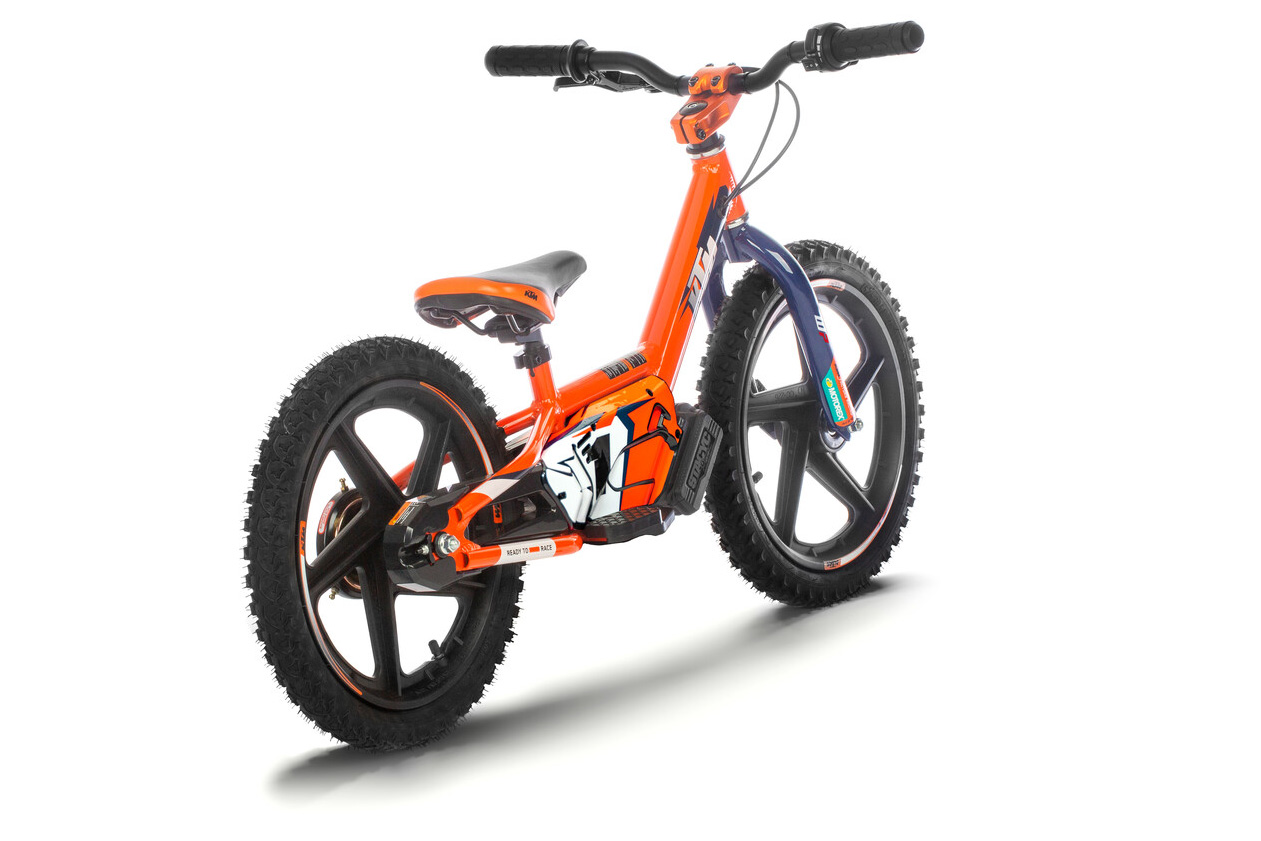 Spec details include a 330mm seat height, aluminium TIG welded frame, 12" composite wheels with pneumatic tyre.
It's powered by a 20V, 2Ah quick-disconnect industrial-grade, Lithium-ion battery which claims a 30 to 60 minutes run-time and similarly quick charging time.
In Training Mode, speed is limited to only 8 km/h, with incremental steps from there to a top speed limit of 14 km/h in Advanced Mode.
KTM SX-E 1.16
Next up the ladder is the SX-E 1.16 which features a higher-output brushless motor, with more low-end power and torque than the baby model and ideal for riders between four and eight years old KTM says (kids who weigh up to 35kg).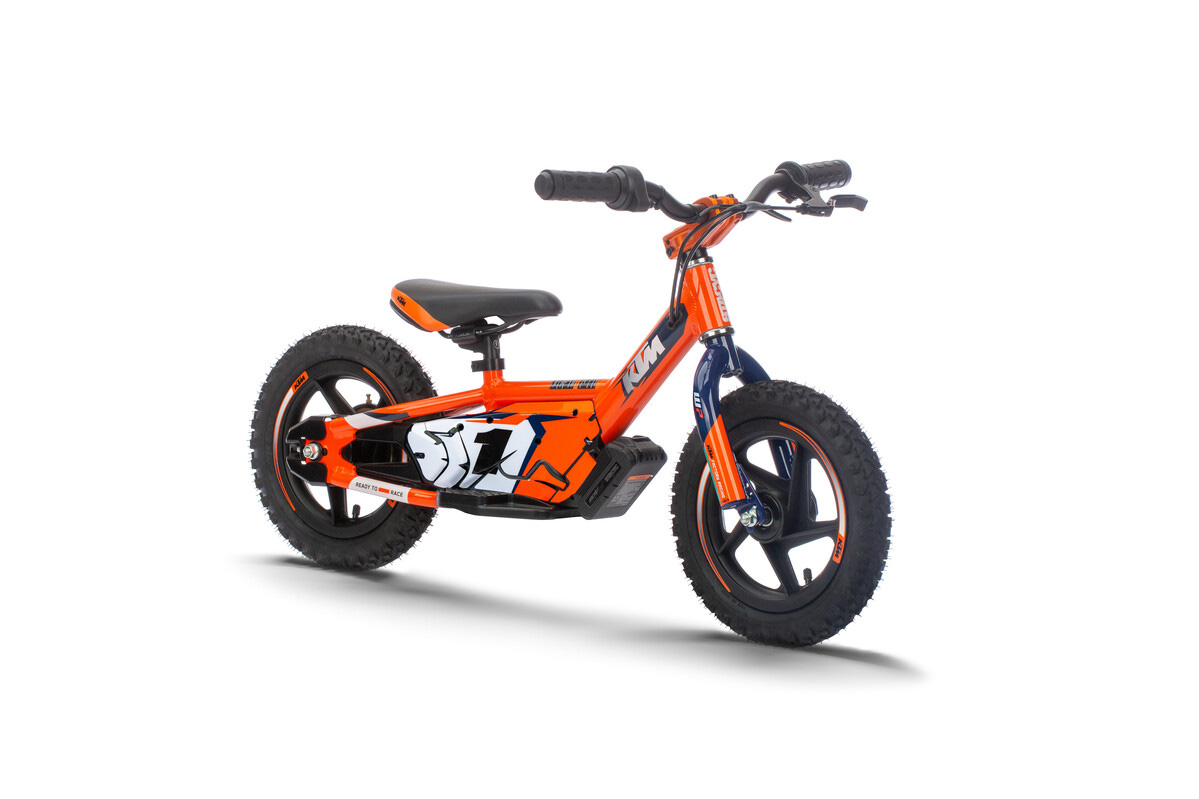 The SX-E 1.16 is powered by the same 20V, 4Ah, Lithium-ion battery, also with three power modes, maxing out with a top speed limit of 20km/h in Advanced Mode with the stock gear ratio.
Specifications include a claimed 9kg weight, 431mm seat height, larger 16" composite wheels with pneumatic tyres for improved ability over rougher terrain. KTM say the batteries can be swapped out quickly and easily while recharging for extended ride time.
More information: www.ktm.com
Photo Credit: KISKA