Review of the year – 2021's biggest off-road stories as voted by you
Enduro21 takes a look back at the most read stories of the past 12 months as voted by you, our knowledgeable readers. 2021 has been a hell of a year but fuel injected 300cc two-strokes, electric bikes, pro bikes, and a whole world of awesome racing got us hooked.
Pulling out the biggest stories of 2021, the most read articles we've published over 12 months, is always one of the pleasures as we wind down after busy year. What the hell have people been reading? It's there in black and white for us after hundreds of thousands of you click on our stories.
Below are the chart toppers, the ones which you clicked on in biggest volume and it's a good mix as ever of bikes, hard parts and racing...
Fuel injected Yamaha two-stroke
What is the most read story of 2021? That award goes to the something pretty small we found lurking in a plastic case at EICMA, Italy's huge, annual motorcycle show in November.
Fantic Motor was presenting the new 450 Rally bike (Fantic, Minerelli and Yamaha are all part of the same 'group') and enduro21 was listening, trying to translate, when in passing they mentioned a 300cc fuel injected two-stroke concept engine round the back on the Motori Minerelli stand. We had a 'say what?' moment and started walking...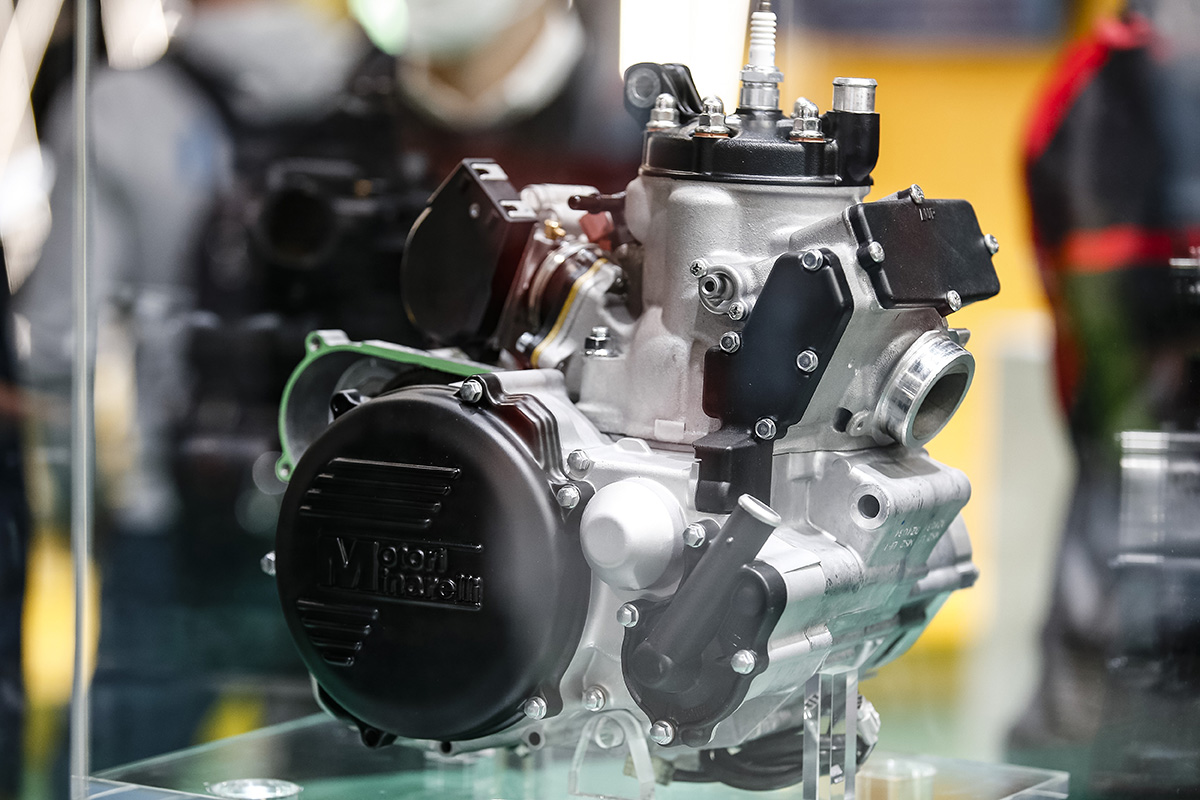 And there it was, a concept engine "specifically for enduro" built on a Yamaha YZ250 base with Minerelli's genius fuel-injection workings on top. Judging by the numbers in which you all read this story, we weren't the only ones doing a double-take. This concept is scheduled to be a reality by 2024.
Read about it here: Fuel injected, 300cc Yamaha two-stroke engine for enduro anyone?
Pol's Pro bike love
Pro bikes are always one of Enduro21's best features to put together and go down a storm. This year though it wasn't Taddy's GASGAS or Graham's Husqvarna which grabbed the biggest attention but Pol Tarres' Yamaha Tenere 700.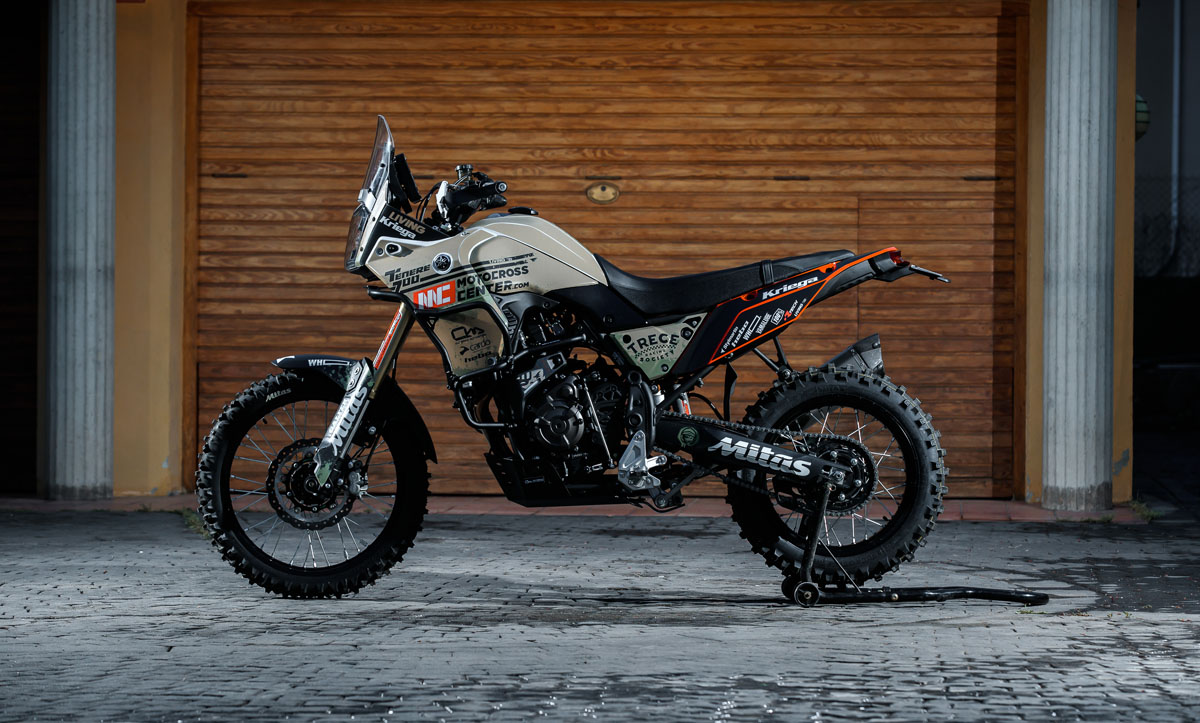 The Spaniard put out his second 'Seeker' movie this autumn but back in June we took the chance to grab a closer look at the bike behind the all those tricks and skills Pol fills our social media with.
It's largely a standard bike underneath he told us but there are plenty of bolt-on parts to gawp at in the detailed images we got hold of. At the time, we asked, 'is this the best adventure bike on the planet?' If there is a better one, we'd like to see it.
Read about it here: Pro Bike: Pol Tarres' Yamaha Ténéré 700 – the best adventure bike on the planet?
Electric bikes
Number three in the charts this year was another bike story but not one we expected. David Knight testing a Sur-Ron electric bike around the Isle of Man went down a storm. To see the big man riding it is a start in terms of answering the question we're all asking about whether e-bikes will work for enduro.
But it was one of our last features of 2021 which actually proved to be the biggest 'first look' of any new bike this year. The late entry into the charts was the Stark VARG, a closely guarded secret which we had to sit tight under an embargo until the release date in December.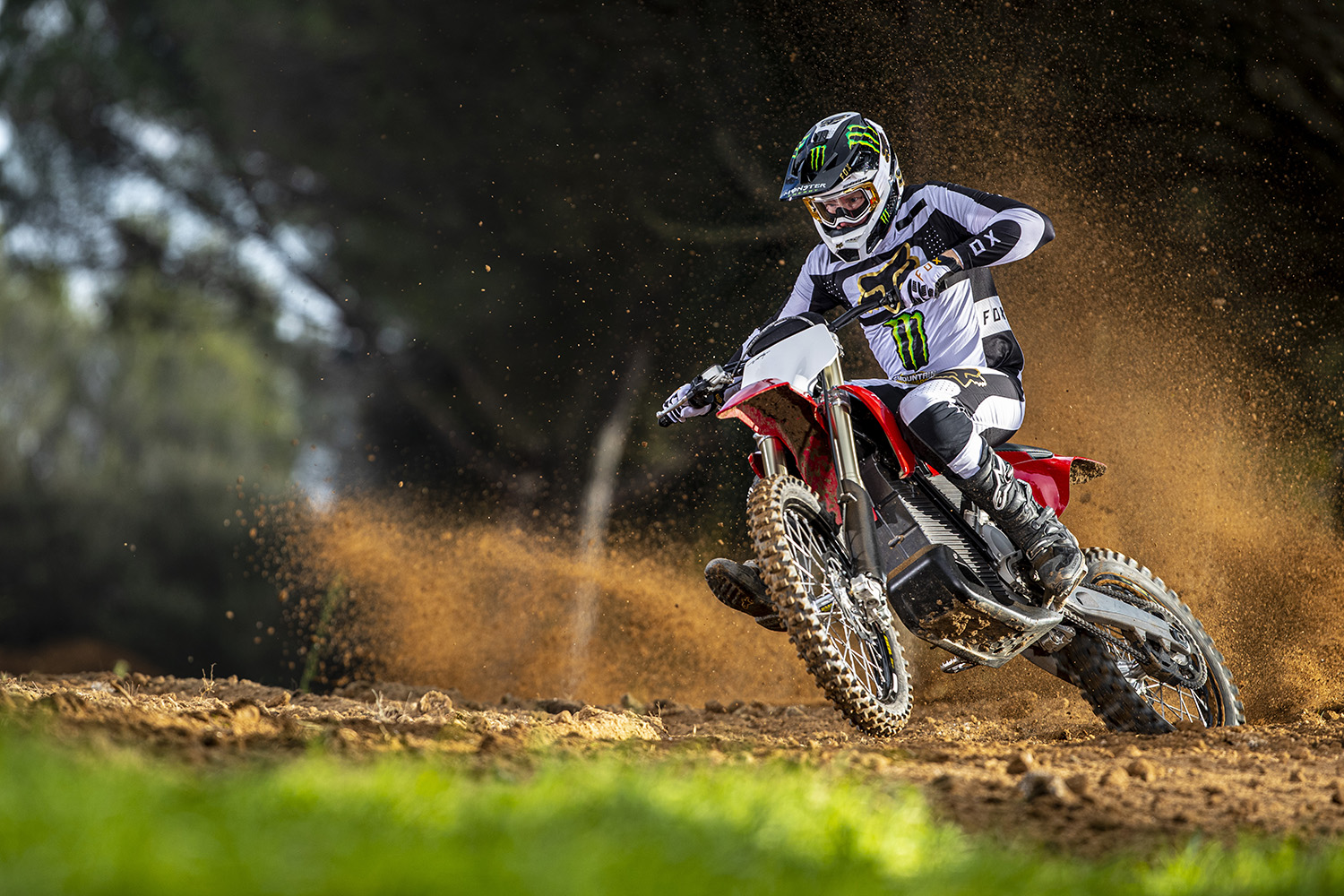 When it finally materialised most of us agreed it looks good and, judging by the videos, seems to work well on the dirt with comparable performance, power and weight to a 450 off-roader. E21 readers were not shy in expressing opinions but there seems little argument that this one look handy.
Read about it here: Closer look: Stark VARG electric off-road motorcycle technical details
Together, these bikes represent a real change and clearly everyone is interested to know more. What comes next – different fuel types in adapted combustion engines or electric powered motorcycles – time will tell but that time is getting closer.
This racing year was awesome
The year began with Honda taking their second win on the bounce at the Dakar Rally but that wasn't the most read sport story of 2021 on Enduro21. That honour goes to the Jonny Walker.
The British rider was dropped by KTM as they slimmed down their enduro race team to just Manuel Lettenbichler in Hard Enduro and Josep Garcia in EnduroGP.
Jonny got us up early and bleary-eyed on January 1 by getting in touch to say he'd taken the bull by the horns and created his own race team and boom, there he was standing next to his new Beta RR 300 two-stroke.
Read about it here: Jonny Walker to race Beta in Hard Enduro World Championship
Hard Enduro World Championship
Walker's move onto a Beta also heralded the dawn of the new FIM Hard Enduro World Championship – though it would feel like a goddam age until we finally saw a real HEWC race (Abestone Hard Enduro in July after local government nonsense at Lagares).
2021 had some standout performances though didn't it? An over-riding fact was a handful of riders who upped their game and in doing so have pushed enduro to a new level.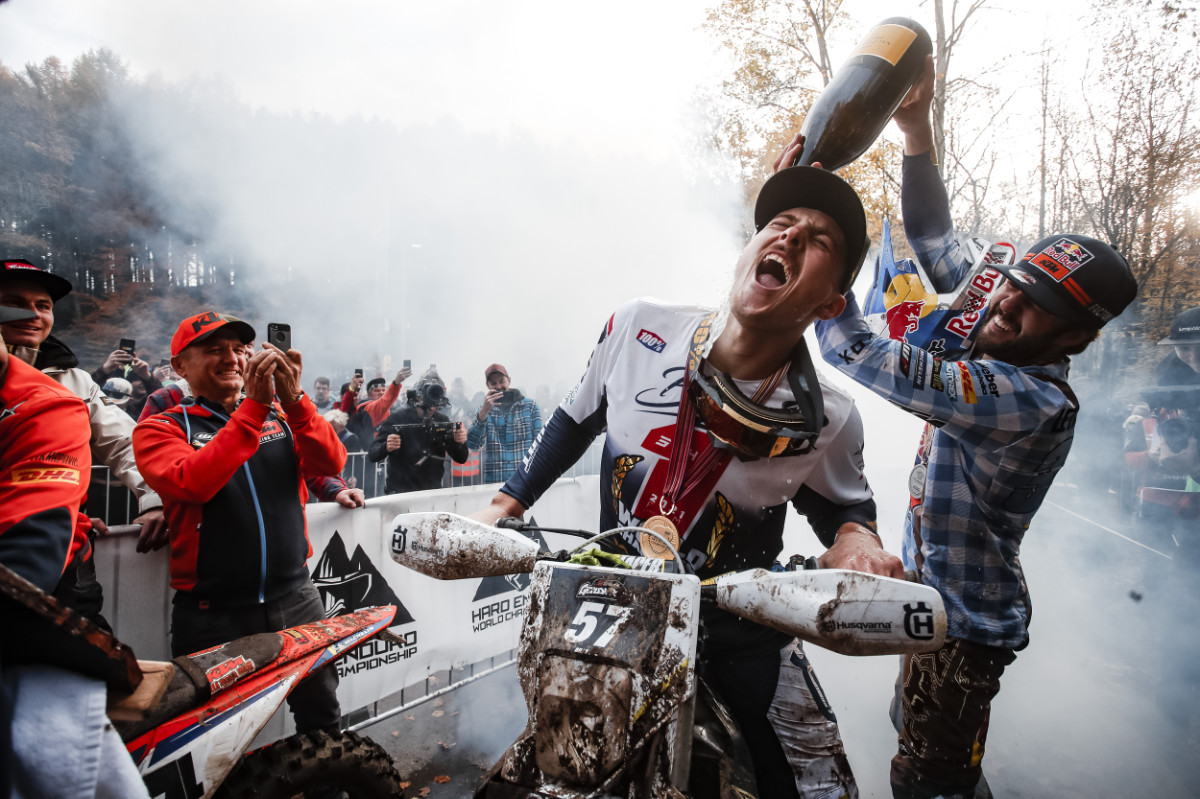 Count in Billy Bolt and Mani Lettenbichler who stormed the new series, catching their rivals and race organisers out with their ability and speed while they pushed each other right to the final flag in November at the Getzenrodeo.
Check how that played out onboard here: GetzenRodeo HEWC title fight onboard with Lettenbichler, Bolt and Roman
EnduroGP World Championship
EnduroGP is also riding a crest right now too with Brad Freeman clinching the EnduroGP World Championship after one of the most competitive GP seasons in recent history.
A selection of riders are also pushing each other all day, every day in an impressive display of riding between the trees – Freeman, Holcombe, Garcia, Ruprecht, Verona, Betriu, Guarneri are flying.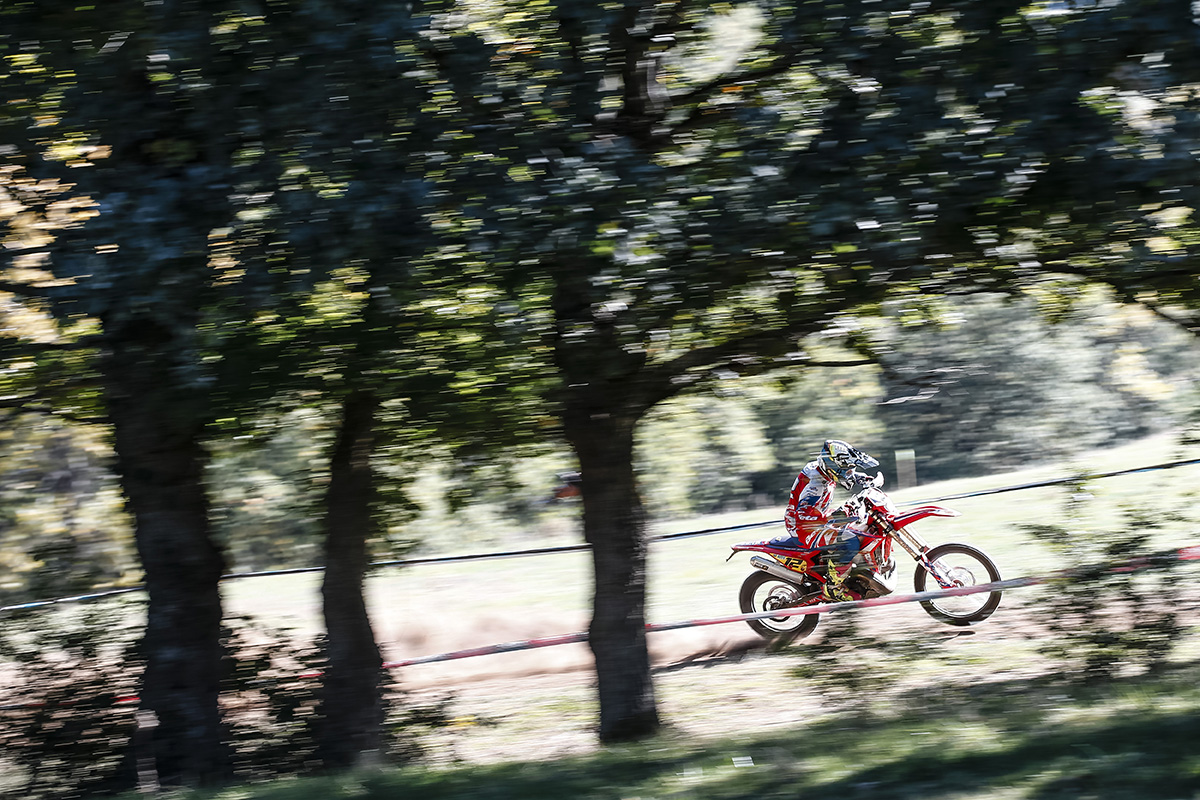 Freeman sealed the crown by winning scratch at the final GP (when he didn't need to) and it spoke volumes about how he'd ridden this year.
Check how that final round played out here: EnduroGP of France day 2 video highlights
It would be remis of us not to mention the off-road queen here too. Returning to EnduroGP (and TrialGP) after signing off from Dakar on two wheels, Laia Sanz settled straight back into winning ways to add to her already considerable trophy cabinet.
Billy's EnduroGP try-out
One of our most-read interviews on Enduro21 this year mixed EnduroGP with Hard Enduro in a refreshing, old-school crossover of off-road bike skills. While Billy Bolt was waiting the start of the HEWC season, he took on the GP boys and beat most of them in Italy. It was just one of Bill's stand-out rides of 2021.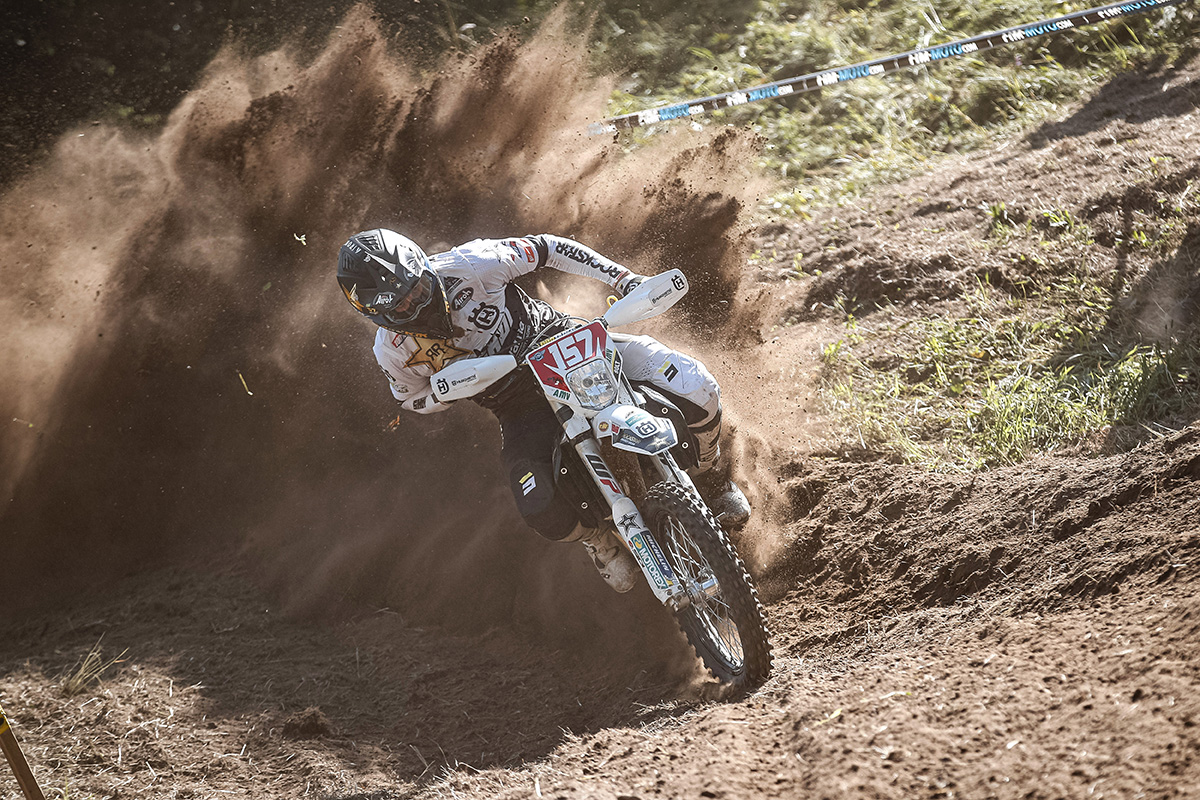 Check out the video highlights here: EnduroGP: 2021 Italian Super Test Video Highlights
Italy's ISDE
Some of that stellar EnduroGP riding spilled over in the ISDE in Italy too which proved to be a scorcher. In the end there was only ever one team taking the trophy, the home boys put on a hell of a show and caught Team USA napping.
Another star of 2021, Josep Garcia, shone brightest at the ISDE. Back on the enduro tests after his hiatus in the WESS series, KTM finally put their fastest racer where he could win a world championship. Josep duly repaid them by delivering the outright ISDE scratch win before sealing the E2 world title.
Watch Garcia's ISDE-winning week: Josep Garcia: The fastest rider at ISDE 2021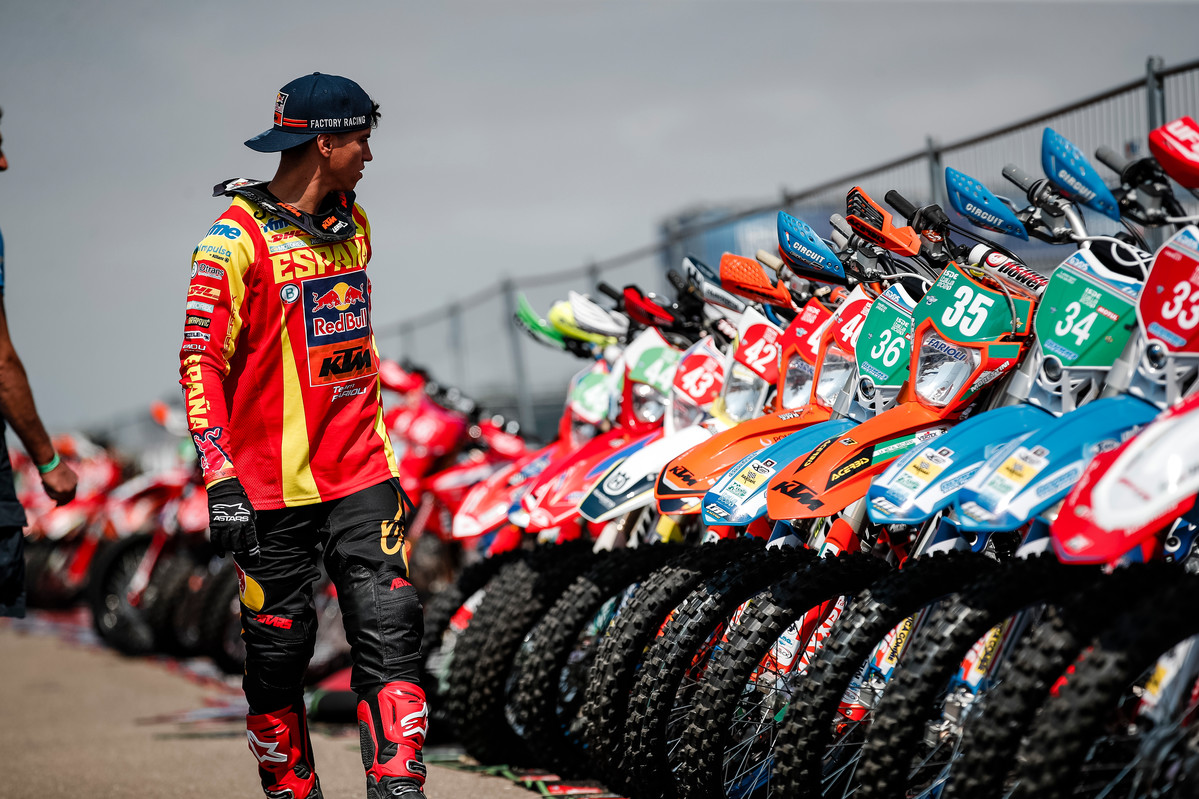 Behind Garcia and Italy's talisman Andrea Verona, Sweden's Mikael Persson also shone brightly at the ISDE. Third place scratch ahead of so many big names of world enduro, for a rider who is not actually racing the GP series, was a remarkable story which you guys enjoyed reading as much as we enjoyed writing it.
Read Mikael's story here: "I wasn't ever thinking I'd get third" – Privateer Mikael Persson on stealing a Six Days podium
Sunderland and Brabec chase Benavides at Dakar
Finally, and not least, the 2021 Dakar Rally was a belter and in fact produced one of the most-read sport stories of 2021.
All kinds of drama ran across the two weeks of racing in Saudi Arabia including Toby Price's antics with cable ties to fix disintigrating rear tyres and his big crash a few days later.
But as the raced reached its climax, the fight between Kevin Benavides, Ricky Brabec and Sam Sunderland on the penultimate stage focused attention and we couldn't get the news and results out quick enough that day.
Check those results here: Dakar Rally 2021 news & results: Sunderland sets-up showdown with stage 11 win And the video highlights: Dakar Rally 2021: stage 11 video highlights, "I gave it my all" – Sunderland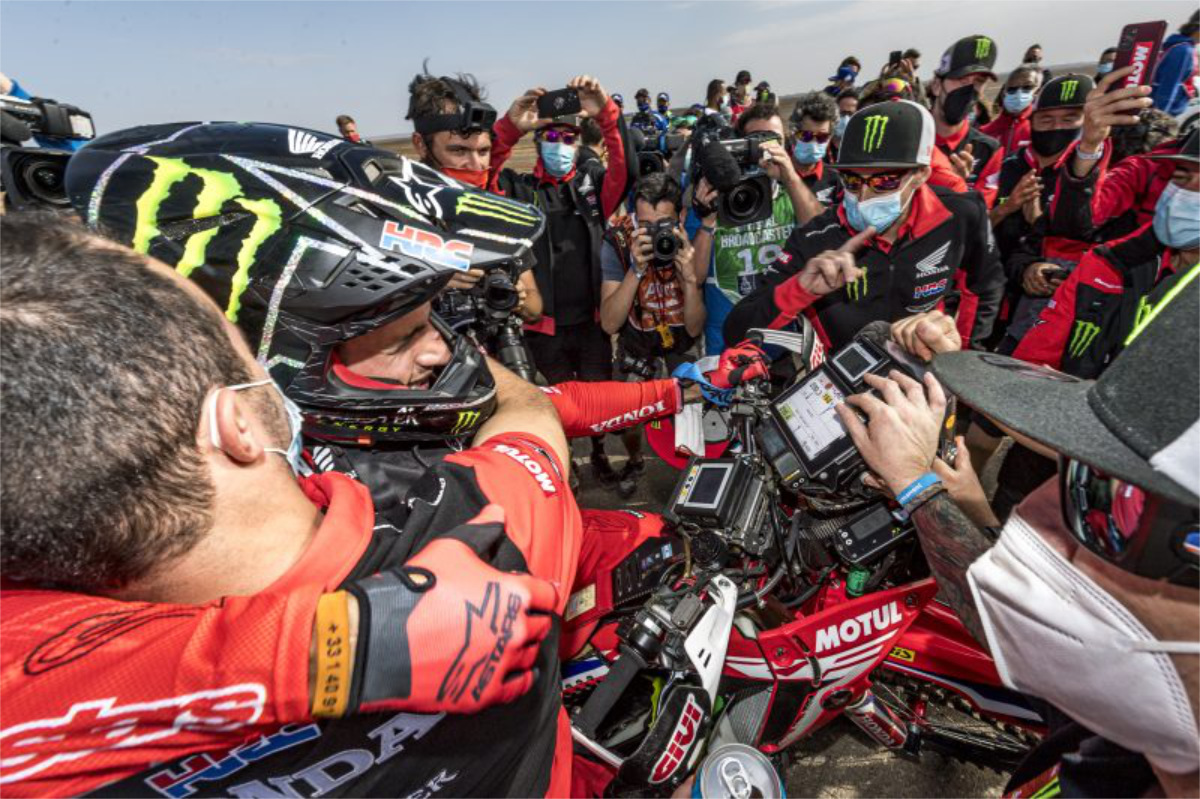 When the dust had settled one day later, Benavides and Brabec had clinched a historic one-two result for Honda, their second win in two years ahead of KTM. After resting on his laurels, Benavides promptly changed from red to orange and signed for KTM too.
Check how the final stage unfolded here: Dakar Rally 2021: stage 12 video highlights – down to the wire racing on the final day
2022? The 2022 Dakar kicks off on January 1 where Enduro21 will crank right back into action and begin a new year. Bring it on.
Photo Credit: Enduro21 | Andrea Belluschi | Future7Media