First look: Yamaha YZ250F electric prototype
A Dutch-based design and engineering collective, in association with Yamaha Europe, have joined to create an off-road electric motorcycle based on the Yamaha YZ250F.
Engineering company Dohms Projecten and electric mobility specialists Spike have worked with Yamaha Europe to develop a new electric motorcycle they claim can go head-to-head in terms of performance with the current 250cc motocross machines and will be ready for the end of 2020.
The EMX prototype from Dohms and Spike is designed as a closed-course competition bike and, though it is only "in association with" Yamaha, is a clear step forward that could lead to other models for off-road disciplines that do not require road homologation such as SuperEnduro, sprint enduro or dirt track.
Yamaha behind the project
"We're really happy to back up this project from Dohms and Spike," says Leon Oosterhof, product manager at Yamaha Motor Europe. "We think it's important to motivate the companies and initiatives that push to develop this electric technology. We're eager to test and evaluate this prototype to understand how Damhs and Spike's technology works on our YZ-F chassis."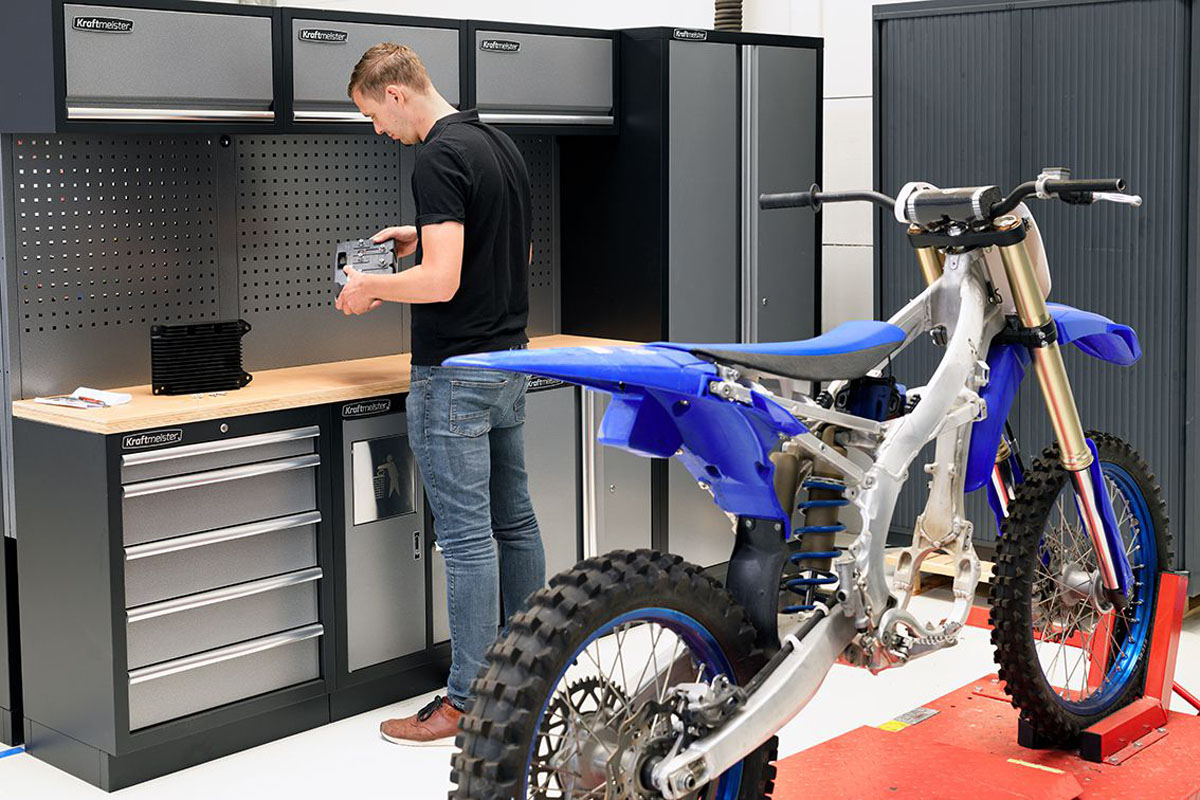 Specs haven't yet been revealed for the machine which has been 18 months in development but they claim engine performance is on par with the YZ250F. What electric motors do well is produce strong and linear torque power which could put this bike arguably in a better place for off-road riding. Bas Verkaik, founder of the Spike Technologies, claims "the main advantage is the electric engine has a higher torque. This gives it more traction power, posting faster lap times as a result."
Yamaha's e-bike pedigree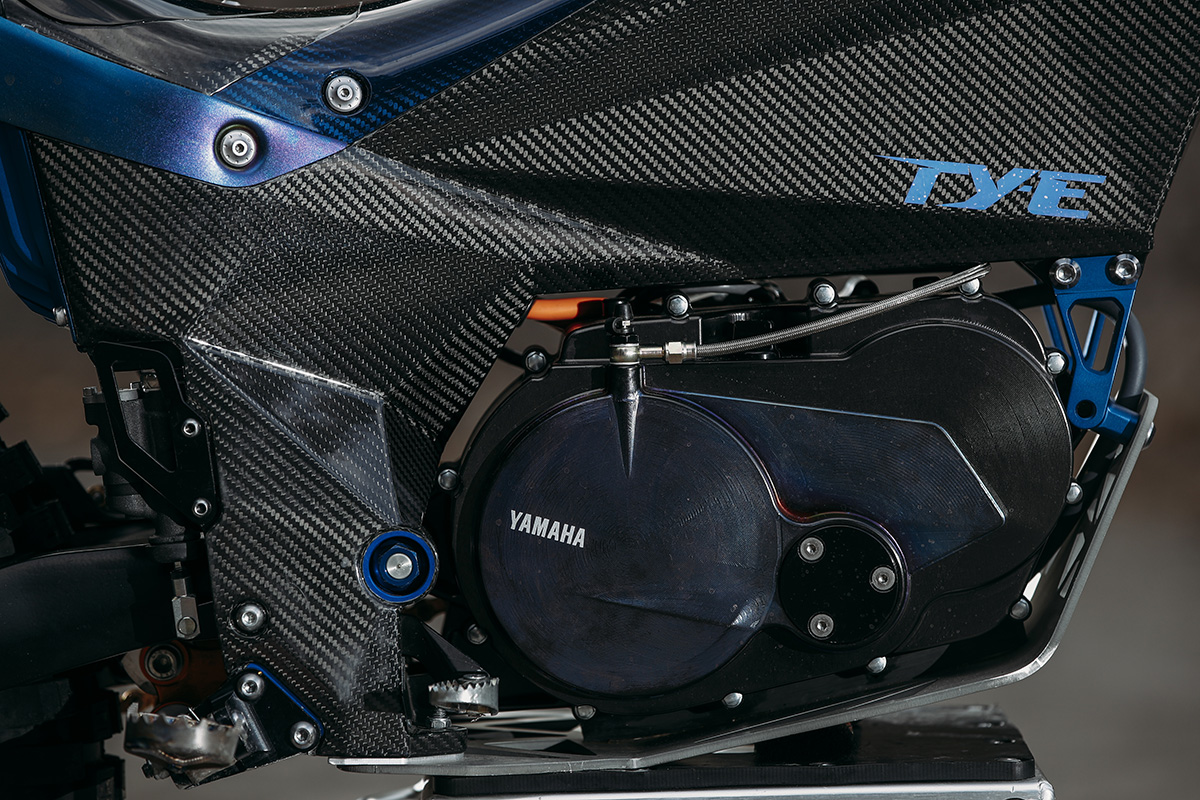 Yamaha have been manufacturing electric motors for many years and currently provide power units for many big-selling e-bike brands. They have also recently introduced their own range into the pedal e-bike market.
As far as real motorcycles are concerned Yamaha also have a prototype TY-E trials bike which Kenichi Kuroyama contests in Trial GP. It is effectively an out of hours project from within the Japanese factory which they claim is never going into production. But if there's a will within Yamaha to develop such a high-end machine then they at the least have the technology in the bank to then work with the EMX Powertrain project further.
Unfortunately the details behind the EMX machine, particularly the images we currently have, do not give much away.
No noise, no smoke…nowhere to ride
"We're not ditching the traditional internal combustion engine but we have to look at the future." Says Patrice Assendelft, the chairman of the Dutch federation, KNMV who are also behind this project. "We can still make noise nowadays but tracks are facing restrictions so we have to be ready for the future and an electric MX bike, that doesn't make noise or produce smoke, will help being able to practice motocross."
The project, which started early in 2019, began with the aim of tackling the increasing problem with sound and pollution that stand as the main arguments from off-road bike detractors whose complaints have caused many tracks to close in the last 10 years across Europe (at least).
More details when we get them.
More information: EMX-powertrain.com
Photo Credit: EMX-powertrain + Future7Media