All-British Fast Eddy Racing team set for EnduroGP in 2022
Paul Edmondson has announced an all-British, two rider Fast Eddy Racing team for the 2022 EnduroGP and British Enduro Championships with Jamie McCanney and Joe Wootton plus Damo Butler on the spanners.
2022 brings a completely new race team into the EnduroGP World Championship paddock as former, multiple world enduro champion Paul Edmondson launches Fast Eddy Racing onto the world stage.
Aiming to shake up the established Italian running order in a world championship paddock, the Fast Eddy team will field their own branded bikes, bringin their own sponsors and "buck the trend, support British riders and do things my way."
McCanney and Wootton team-up
Fast Eddy Racing have signed Jamie McCanney, who will return to a Husqvarna TE 250 four-stroke in E1 class, and Joe Wootton who'll move to the big bike E3 class on the 500 Husky for the 2022 World and British Enduro Championships.
"The World Championship is a priority." Explains McCanney. "2021 was a tough year for me in enduro, coming back in after two years absence in rally and in that time having two big shoulder operations. I didn't sign until March, didn't really gel with the bike and I was nowhere near where I wanted to be. I had a lot of stuff against me last year so 2022 is a new start and really positive.
"I'm fortunate Paul's given me this opportunity because it's an independent team and basically that meant I had the option to race whatever bike or colour manufacturer I wanted.
"It's a great idea to build a team around what the riders want and not what a manufacturer or sponsors tell him to. I feel fortunate to be able to choose what's best for me.
"I'll be racing a 250 four-stroke in E1. I had a difficult year in E3 on the 300 2T and although I'm only 27 years old I need to think about my career and I want a guaranteed year. I know I can ride a 250F well, so I thought I'll go back to what I know. I want to get back to where I was in 2017 and '18."
Wootton steps up to the big 500
"The exciting part for me is the concept of being a British team of people and having the freedom to choose what bike and class I ride to be at my best." Says Joe Wootton who will ride the big 500 Husqvarna in E3 class. "I don't think everyone expected Paul to put the team together with the riders and people he has so I'm excited to get going and make it work on the world stage.
"I've been racing for an Italian team for a few years now and I'm really looking forward to racing from home. I'm not saying I didn't respect my previous team but I'm really looking forward to being in that environment.
"I think a lot of teams now have everything proven, set and fixed. As a rider you are just one element which fits into that but you cannot change anything. With the Fast Eddy team things are the other way around and it is built around us.
"I'm going to race the 500 in E3 class. I know that puts me up against Brad but the big bike is proven with Betriu and although the power is different and there's a bit more weight, it suits my riding style well so I'm really looking forward to the new bike."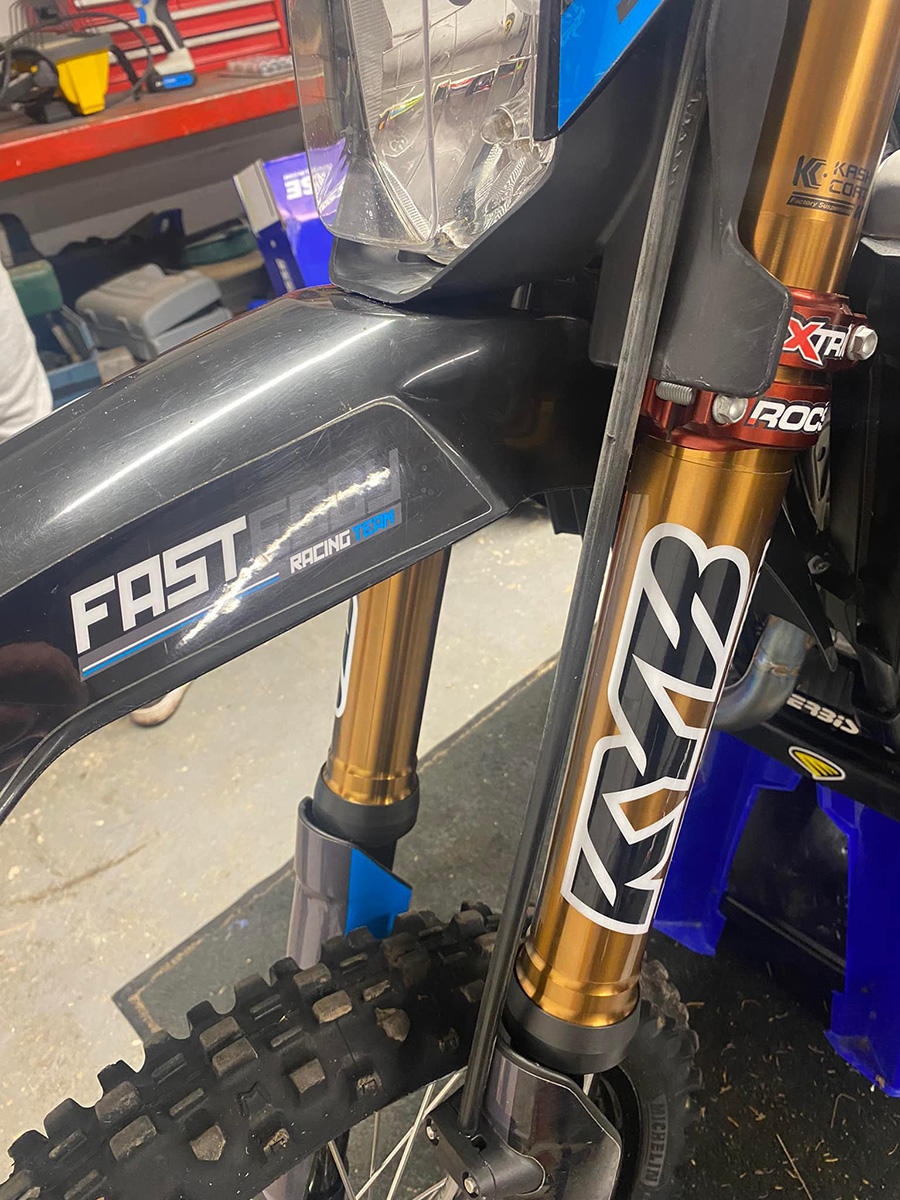 Experienced shoulders
After finishing his own successful career, Paul Edmondson has been busy running events, a bike shop and supporting a few British riders as well as supporting a select few riders on the world stage including his two sons Jack and Harry.
Building a new international team is partly about supporting British talent on the world stage explains Edmondson who will also have Tom Sagar in the team both riding and helping manage.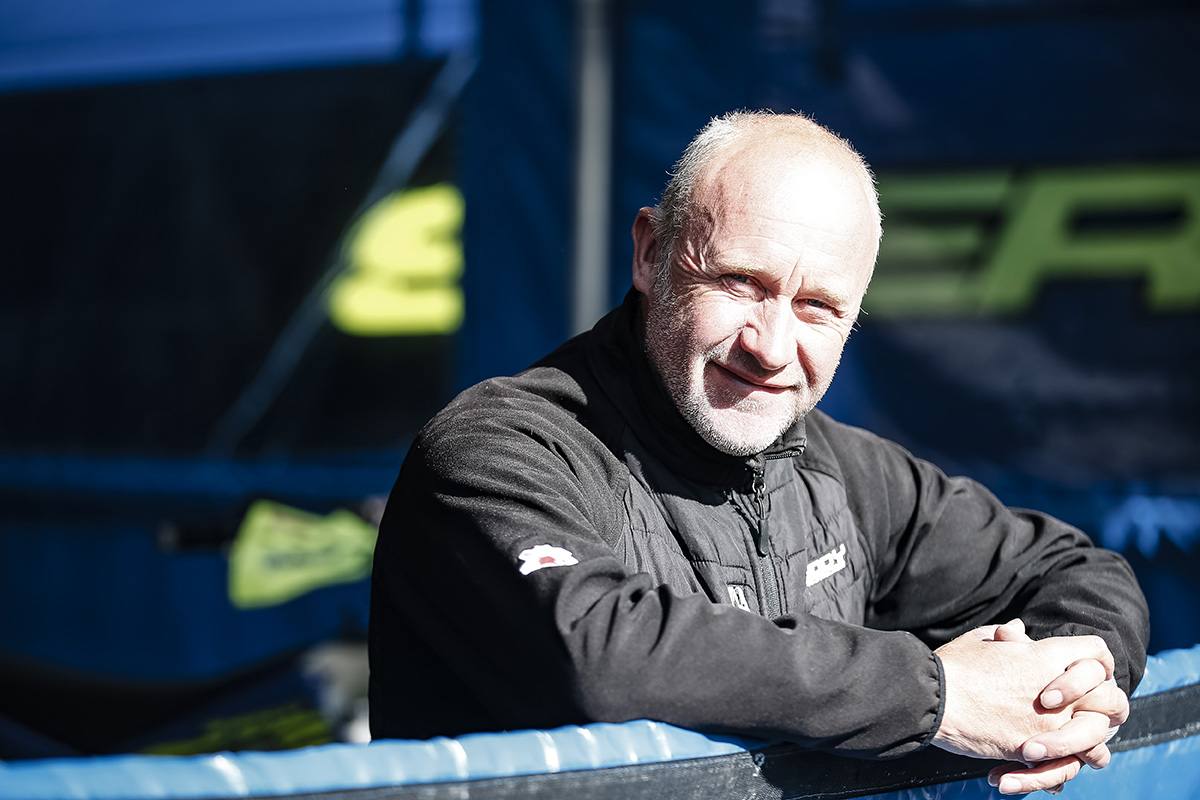 "Running my own team, my own way is something I've wanted to do before but now we're in a position to make it happen. There's a lot of mainly Italian teams in the GP paddock and I wanted to buck that trend, support the British riders and do things my way.
"I'm not knocking anybody, being a rider for an Italian team clearly works for some people, but it doesn't for everyone. I feel like the time is right to take it on and do the right thing with a team and run it our way. When I spoke to the two riders, they were of the same opinion, so it was a no-brainer for all of us."
UK based
"It'll be based and run from the UK, we'll race the World Championship but base ourselves here and aim for the British Enduro and British Sprint Enduro championships." Explains Paul.
"I'm not saying we're going to bring home two or three world titles, I'm not stupid. The best riders in the world at the moment pretty much have world championships in the bag before the season starts.
"But Jamie and Joe are very good riders and I want to help them to get to the next level of their riding, where they can challenge for top six overall and podiums in class. I'm not being unrealistic and saying they can challenge Brad and Garcia this year but I want them to get to a consistent high level."
"What we're hoping to achieve is a team which is run a bit differently, where the riders can have a life but perform at the highest level. I want them to race and work in a nice environment and be happy. That's how I rode at my best and I want to create that with Tom (Sagar) and the team."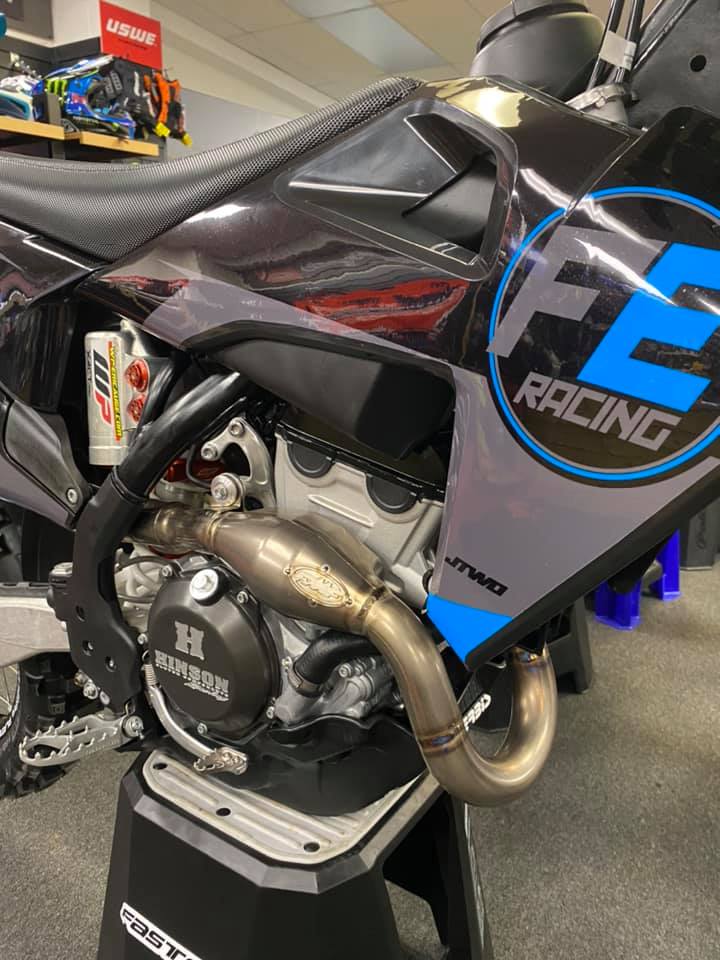 The team will run Fast Eddy branded Husqvarna four-stroke machines but Edmondson says he's had to dig into his own pocket and bring in sponsors to the team rather than taking any factory help.
Speaking of factory help, the main man on the spanners will be Damien Butler, aka Damo, who is well-known to many as Graham Jarvis' long-term right-hand man. Damo brings plenty of experience as a mechanic with the Husky machines but also within the team structure managing the riders at the races.
"Having Damo onboard as mechanic is a massive element for us, getting the right people is as important as the riders." Adds Edmondson.
Photo Credit: FourZeroMedia + Fast eddy Racing + Enduro21